How Small Businesses Can Make Their IT Department More Efficient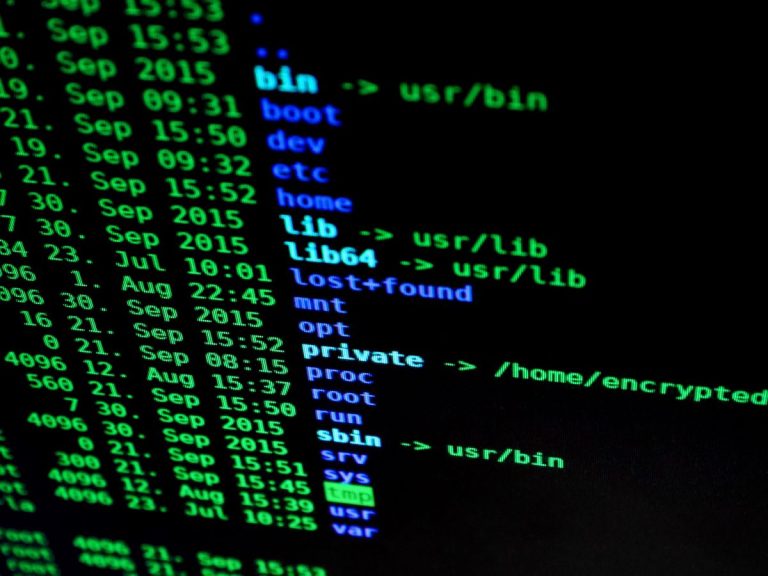 Regardless of the sector, your business operates in or the size of your organization, small, mid-sized, and large corporations lose hundreds and hundreds of dollars each year due to inefficiencies. So much so that the market research firm IDC has calculated that businesses lose 20-30% in revenue each year due to poor decision-making.
Whether using better technology than needed, incorrectly marketing, having more staff than required, or simply poor tracking of expenses, inefficient decision-making can damage your company in many ways. Unfortunately, your business IT department is no different, and providing that you are not forward-thinking with your decisions, your IT department can cost you significantly.
However, the key to avoiding unnecessary costs in your business IT department is to use IT proactively and determine ways to make the department more efficient. Fortunately, there are many ways that small businesses can improve their IT department's efficiency, from using outsourced IT services to improving communication; we list several of the best practices below:
Optimize Communication In Your IT Department
A communication breakdown is one of the biggest obstacles in your IT department's path. Understandably, it can be hard to describe a problem if the individual describing it has no idea how to communicate this to another person or if they are particularly tech shy. Yet, failure to communicate correctly can cause frustrations, resulting in a potential conflict between employees.
In addition, if a problem isn't communicated effectively to your IT department, it can cause other issues such as misunderstandings, lower productivity, an unwillingness to co-operate, and many more. You can make communication easier between your IT department and your other employees by granting them access to more robust communication tools such as Slack, Microsoft Teams, and many more.
Through more robust communication platforms, your IT department has a range of tools at its disposal to assist other employees with any technical issues they might be experiencing. For instance, some of the best team messaging applications have tools like remote access, screen-sharing, audio calls, etc., which makes the communication process much more straightforward and eliminates the need for detailed explanations since your IT department can see the issue first-hand.
Access to better communication tools makes it easier for your IT department to resolve issues, especially for employees who work remotely and cannot visit the IT department in person to discuss the problem they are experiencing. As a result, you'll find that members of the IT department resolve issues more effectively and have more time to invest in more critical areas of IT.

Invest In Outsourced IT Services
Another way businesses can improve their IT department's efficiency is by investing in outsourced IT services. Sometimes the best way to help your IT department is to relieve them of routine, everyday IT tasks or auxiliary services that take time out of their day and enable them to filter the time that would have been wasted into more critical areas that need their attention.
Depending on the needs of your business, you might decide to use outsourced IT services to take care of one aspect of your IT department like cloud management, cyber security, project management, help desk, etc. On the other hand, you might want to turn to outsourced IT services to take care of all the issues within your IT department.
Whichever option you choose, outsourced IT services can offer various benefits for your business, from quickly implementing new technology, reduced labor costs, increased efficiency, reduced risks, and much more.
For more inspiration, look at the outsourced IT services from Solution Builder, which provide small and mid-sized businesses with a range of IT services from cloud management and migrations to cyber security. Consider visiting their website or contacting a team member directly to learn more about their outsourced IT services and how they could help maximize efficiency in your business.
Perform Regular Software Reviews
Performing reviews is essential in every area of your business, so much like you wouldn't skip an employee performance review, ensure that you don't forget to perform periodic checks of the software your workforce is using and whether it is still suitable.
Especially if you're paying for a monthly package, it's vital that you conduct regular reviews to ensure that the package is still relevant for your business needs, as there is no point in paying for something unsuitable for your needs.
Ensure that you conduct the same checks with any software your business might be using, as you might be keeping an older platform around for a handful of users or a specific department, which can soon burn holes in your budget.
Start by making a list of all the packages or software that your business pays for, then go through the list and evaluate whether replacing or canceling the subscription would make your IT department more efficient or if it'll be more cost-effective for your business.
Related content from StrategyDriven
https://www.strategydriven.com/wp-content/uploads/pexels-pixabay-207580.jpg
900
1200
StrategyDriven
https://www.strategydriven.com/wp-content/uploads/SDELogo5-300x70-300x70.png
StrategyDriven
2022-08-11 18:00:12
2022-08-11 17:33:36
How Small Businesses Can Make Their IT Department More Efficient