Factors to Consider Before Signing a Lease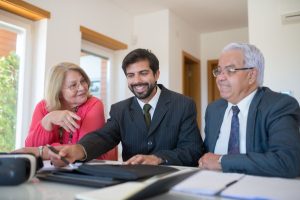 Imagine this scenario: you're looking for a place to rent and found the ideal apartment. The price is right, in an ideal location, and it has all the features you're looking for. Finally, you're ready to sign that lease and move in. Before you do, however, there are some critical factors to consider that will help ensure your tenant experience is successful.
This blog post will discuss what a lease agreement is and six important factors to consider before signing one.
What is a Lease Agreement?
A lease agreement is a legally binding contract that outlines the tenancy terms between a landlord and tenant. It specifies:
The length of time you will be renting the property
How much rent will be due each month
Any additional fees and charges
The rights and responsibilities of both parties
It might also include rules regarding pets, decorations, and subletting. So, pay special attention and feel free to ask questions to clear your doubts.
Since it's a legal contract, both parties must take it seriously. Failure to comply with the lease terms can lead to disputes.
If you're working with a property management company, they may provide you with a standard lease agreement that outlines all the details of your tenancy. We recommend working with companies that use lease lifecycle automation by LeaseAccelerator. It will help streamline the lease-signing process and ensure that the lease agreement is up-to-date and legally compliant.
Six Important Factors to Consider Before Signing a Lease
Investing in a home is a big decision, and it's essential to understand your rights and responsibilities as a good tenant. Here are six important factors to consider before signing a lease:
Consider the Neighborhood:
Take some time to explore the neighborhood and its amenities. It will help you understand how it may affect your lifestyle.
Do you need to be near public transportation? Are there restaurants, shops, and other amenities within walking distance? How is the crime rate?
Visit at different times of the day and night to get a good sense of what it's like to live there. Talk to current tenants, look for local businesses and services, and read online reviews to better understand what the neighborhood has to offer.
Check the Condition of the Property:
Inspection is key to ensuring that the property is in good condition. Take your time to walk through the rental unit, check for any signs of damage or neglect, and ensure that all the appliances and fixtures are in good working order. If you spot any issues, bring them up with the landlord before signing, so both parties are aware.
Some areas to look out for include the following:
Flooring: Look for any water damage, warping, or buckling signs.
Walls: Check for cracks and other signs of wear and tear.
Windows: Make sure they open and close properly.
Plumbing: Run the water taps, flush the toilet, and turn on other plumbing fixtures.
Appliances: Make sure all appliances are in good working condition.
Roof: Look for any leaks or damaged shingles
What Does the Rent Cover?
Understanding what your rent covers is important before signing a lease agreement. Some landlords include utilities, while others may charge extra for water and electricity. Others may include the cost of garbage disposal, while some may require you to pay for it separately. You will also want to know if you're responsible for any maintenance or repairs.
It's recommended not to leave anything to assumptions. So, ask about hidden fees like car parking, shared spaces like laundry, and estate fees.
If you are a pet parent, be sure to ask about any pet-related fees, deposits, or restrictions.
Understand the Terms of the Lease:
Before signing a lease agreement, you must read and understand all the terms. Make sure you know how long the tenancy will last when rent is due, whether it can be paid online or needs to be sent by mail, and any other restrictions.
You will also want to know what the landlord's policy is regarding:
Late Payments: How much is the late fee? How long will they wait before evicting you?
Repairs: Who is responsible for repairs and maintenance? What are the guidelines for requesting a repair?
Subletting: Is subletting allowed, and what are the rules if it is?
Termination of the Lease: What happens when the lease agreement is up?
Check the Landlord's Background:
Like any other contract, it is important to do your due diligence before signing a lease agreement. Research the landlord or property management company and ensure they have a good reputation.
Check online reviews, and talk to current and former tenants to better understand how the landlord operates. You can also find out if the landlord is registered with local housing authorities and inquire about any complaints filed against them.
An honest and reliable landlord is essential for peace of mind and security.
Your Rights as a Tenant:
Every state has different laws and regulations governing tenants' rights. Before signing a lease agreement, make sure that you understand these laws and how they apply to you.
Some of these include:
Right to Live in a Habitable Property:
The property must be free of safety hazards and meet habitability standards. It means you must get access to usable heat, electricity, running water, and other services.
Rights Regarding Eviction:
The law allows your landlord to evict you if you breach the lease agreement, such as not paying rent or causing property damage. But they must follow specific procedures to do so legally.
Rights to Security Deposit:
You have the right to get your security deposit back after you move out as long as you fulfill all the obligations of your lease agreement. These may include damages or additional cleaning.
Right to Fair Housing:
You are protected from discrimination by your landlord based on race, religion, gender, sexual orientation, or disability. However, if you feel you have been discriminated against, you can file a complaint with the local housing authority.
Conclusion:
By taking the time to research and understand these six factors before signing a lease agreement, you can make sure that you're making an informed decision and entering into a fair and equitable agreement. It can also save you from a lot of stress and conflict.
If you can't find the answers to your questions, you should consult a lawyer or housing expert. They can help you understand all the terms and conditions of the agreement and ensure that your rights as a tenant are protected.
Renting a home is an important decision – so take your time and ensure you're well-informed.
Related content from StrategyDriven
https://www.strategydriven.com/wp-content/uploads/pexels-kampus-production-8815869.jpg
801
1200
StrategyDriven
https://www.strategydriven.com/wp-content/uploads/SDELogo5-300x70-300x70.png
StrategyDriven
2022-12-02 17:00:07
2022-12-02 10:12:03
Factors to Consider Before Signing a Lease