10 Must-Have Tools for Participating in an Online Cooking Workshop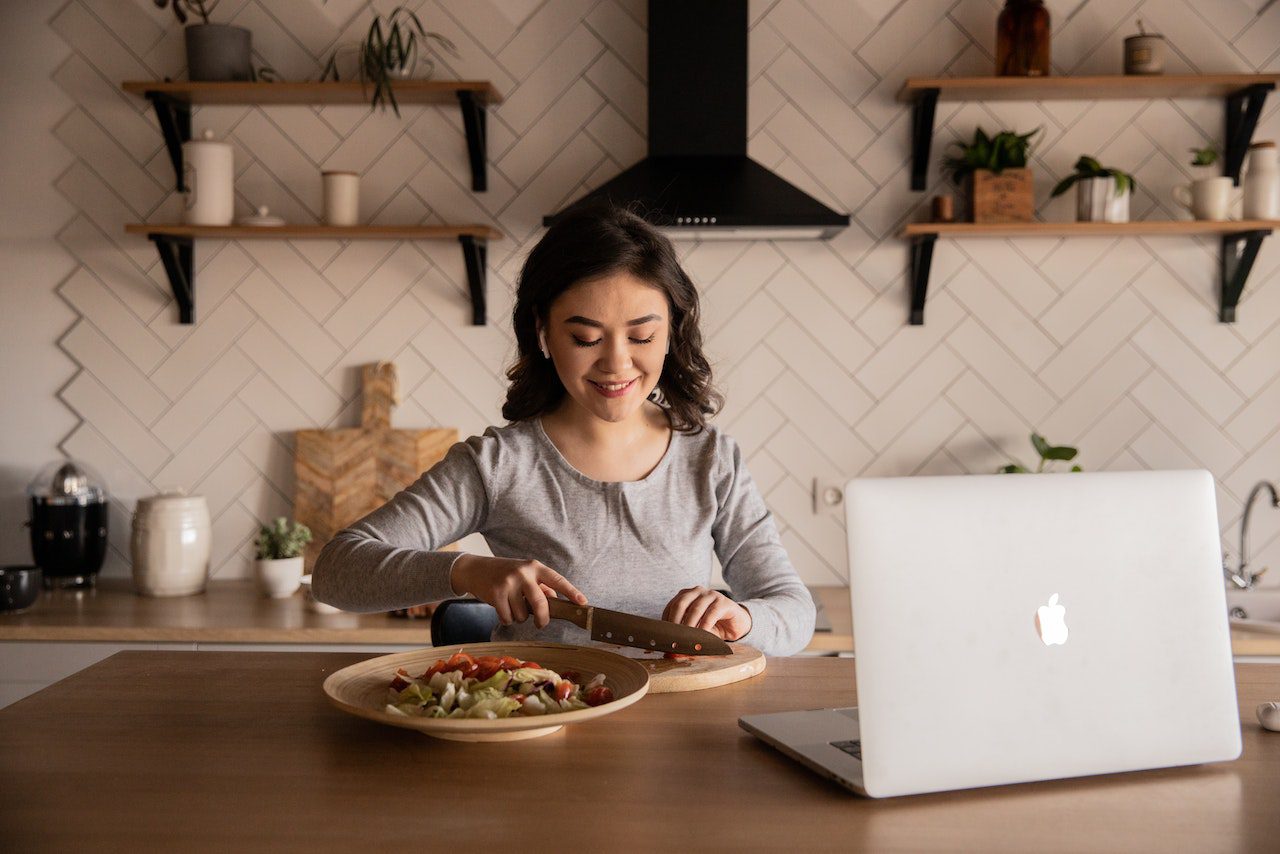 If you'd like to host a team-building event, why not get your remote workforce together and establish a cooking workshop online? This is a great way to promote cooperation among your staff and get them involved in a fun and delicious activity.
Online companies offer cooking workshops so you can schedule a digital gathering.
Besides delivering the ingredients to each participant's door, the host company will also provide the chef and direction. However, you'll still need to make sure you have all the tools required to support the activity.
Ten Tools for Cooking Success
Basically, you need to have the following ten tools available to ensure that your event is a success:
1. The Recipe
Naturally, it's easier to prepare food when you have a recipe. So, each participant needs to have a recipe, or instructions to follow.
2. Measuring Cups and Spoons
You'll also have to have the proper measuring tools to measure out the ingredients.
3. Mixing Tools
When mixing the ingredients, you'll need items, like wooden spoons, for mixing the ingredients. Depending on the recipe, you may need a spoon, spatula, whisk, blender, or electric mixer.
4. Pots and Pans
You'll also need pots and pans, depending on what you plan to make. For pasta, you'll need a pot, or a pizza pan if you're planning to bake pizza. Make sure the pots or pans you use are made of nylon and stainless steel so they resist sticking or scratching.
5. Can Opener
Maybe you'll need to open a can of tomato sauce. Maybe it doesn't have a pull-off top. If so, you'll need to have a can opener – just in case.
6. Slotted Spoon and Soup Ladle
If you're preparing rice or pasta, you'll need to have a slotted spoon – for draining the liquid. Or, if you cook soup, you'll need a serving utensil, or a ladle.
7. Knives and Peelers
You cannot cook without knives or peelers, as they're used to prepare and cut or peel vegetables and similar toppings.
8. Grater
A grater always comes in handy when you want to grate vegetables or cheese.
9. Tongs
You'll need tongs if you cook hot foods that require care when they're served and to prevent from getting burned.
10. Oven Mitts, Towels, and Dish Cloths
You'll also need oven mitts for removing dishes from the oven as well as towels and dish cloths for clean-up during and after cooking activities.
Tips for Cooking Success
You should refer to the above list if you plan to hold a cooking workshop for your remote employees. Use the aforementioned suggestions as a reference.
Popular cooking workshops feature cuisine in the form of pizza, tacos, and pasta.
Ask the participants to review the recipe before the activity to ensure they have all the needed tools and can keep pace with the chef. Tools should be placed so they can access them easily.
Related content from StrategyDriven
https://www.strategydriven.com/wp-content/uploads/pexels-ekaterina-bolovtsova-4050078.jpg
854
1280
StrategyDriven
https://www.strategydriven.com/wp-content/uploads/SDELogo5-300x70-300x70.png
StrategyDriven
2023-04-25 11:00:46
2023-04-25 10:11:00
10 Must-Have Tools for Participating in an Online Cooking Workshop