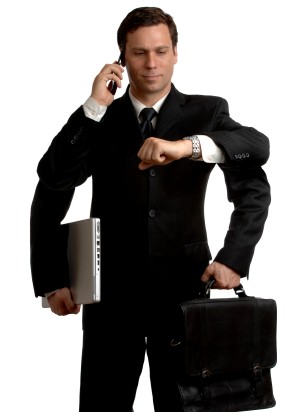 Unseen millions are lost by companies every year; the result of employees withholding the full commitment of their physical, intellectual, and emotional contributions. Surveys conducted by the Gallup Organization identified an 18 percent difference in productivity between the best and worst performing companies.1 Yet, as we shall explain, even the best performing companies have room for improvement.
Cost of the Unproductive
Gallup Organization studies reveal a startling lack of employee engagement. These studies show that within the average organization 33 percent of employees are 'engaged,' 49 percent are 'not engaged,' and 18 percent are 'actively disengaged.'2 Furthermore, employee productivity varied with the degree of employee engagement. Engaged employees apply the full measure of their abilities to the achievement of company goals, disengaged employees do just enough to satisfactorily get by, and actively disengaged employees may actually work against the achievement of corporate goals.

---
The text above is only a small portion of this article. Become a
StrategyDriven Premium Member
to gain access to the entire article and the over 100 other
StrategyDriven
members-only articles, whitepapers, models, and tools and templates.
Become a StrategyDriven Premium Member
for only $9.95 / month or $94.95 / year !
Want to learn more? Click here to learn about the benefits of a StrategyDriven Premium Membership.
---
One Response to "Diversity and Inclusion – Return on Investment, part 3: Employee Productivity Enhancement"
Leave a Reply