5 Business Benefits of Good Health and Safety at Work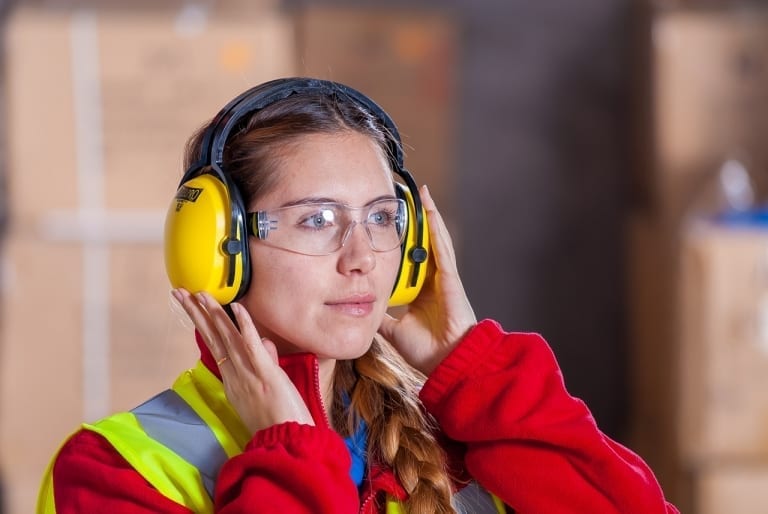 Instilling good health and safety practices in your workplace is essential. In fact, it should always be at the top of a business's priorities, even if the industry your business is part of isn't considered to undertake high-risk activities.
Failing to put in place appropriate health and safety measures can have serious repercussions that may negatively impact the overall success of your company. To emphasize more, this article will take you through the 5 business benefits of good health and safety at work that you should know about.
1. Save more on legal and insurance costs
It's generally a bad idea for your business to be in and out of courtrooms due to scenarios that might have been avoided in the first place. Having said that, accidents at work can turn out to be very expensive in terms of legal fees, compensation payouts, fines, and remedial action required. If you properly train your employees on the importance of maintaining safety at the workplace, the possibility of having any costly accidents are greatly reduced.
2. Increase productivity
Good health and safety can also increase the overall productivity of any business. With proper measures in place, your employees will be able to carry out their jobs more efficiently, while remaining safe. This is because their morale will be highly uplifted knowing that they have very little to worry about concerning their health and safety at the workplace. I'm sure you'd like your employees to leave the workplace in the same healthy condition they arrived in, right?
"Back in the day, if there was an accident or health and safety issue in your workplace, you may have opened a filing cabinet to follow the paper trail. Those days are gone", says David Rowland, head of marketing at Effective Software. "This is because the software has now become the dominant way to administer health and safety systems, and this can save your business time, unnecessary losses and, in the end, money".
3. Enhance reputation
If your employees feel that you care about their health and safety, they will probably tell people about it. In the end, you'll have more competition for employment spaces, and most importantly – more people will get to know about your brand (products or services).
For instance, let's say you work as a call center agent in Company A, and as a result of work, you develop a throat and voice problem. Since you've made it a habit to call your mum after work, this time you simply text her and tell her that you can't speak on the phone due to a voice problem you got from work. In the end, your mum might get a feeling that the company you're working for is very irresponsible, and even go on to tell a friend about it. Word spreads around, and before you realize it, people don't want to work for that company or buy its products.
4. Reduce absenteeism
Injuries or illness as a result of poor working conditions is arguably the main cause of increased employee absenteeism. For instance, if an integral staff member develops a more severe problem that requires an extended sick leave or time off, then you'll definitely have to hire a new employee. Alternatively, you can choose to train someone within the company to take over the post. In as much as this is a step in the right direction, recruiting and training someone new will certainly cost you money. Don't forget the amount of sick pay that you'll have to pay the sick staff member.
5. Retain loyal employees
If your staff members feel valued by your company, this will most definitely make them happier at work. As a result, none of your employees would like to quit and work for a rival company. After all, who wouldn't want to work for a highly reputable and caring company? Certainly not me!
It's important that both you and your staff members are properly protected from injuries or illness at the workplace. By taking the necessary steps to safeguard their health and wellbeing, your employees will be far more inclined to focus on ensuring that your business succeeds. That's why it's important to remember the aforementioned business benefits of good health and safety at work.
Related content from StrategyDriven
https://www.strategydriven.com/wp-content/uploads/industrial-1636403_1280.jpg
856
1280
StrategyDriven
https://www.strategydriven.com/wp-content/uploads/SDELogo5-300x70-300x70.png
StrategyDriven
2019-05-02 12:40:31
2019-05-02 22:06:41
5 Business Benefits of Good Health and Safety at Work