Predictive Performance Indicators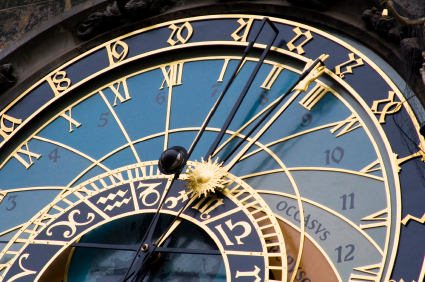 No one knows what will happen in the future. There are, however, observable behaviors and interim results that serve as precursor markers signaling probable organizational outcomes. Performance indicators monitoring these precursors therefore provide early insight to likely outcomes; enabling leaders to proactively take those actions necessary to capitalize on opportunities and avoid undesired events. Thus, precursor indicators, particularly those focused on critical performance attributes, are of great value to the organization.[wcm_restrict plans="41726, 25542, 25653″]
Identifying Precursor Indicators
Determining those managerial, behavioral, environmental, programmatic, and technological factors driving overall outcomes is both an art and a science. While organizational cultures, operating philosophies, and marketplace circumstances vary greatly, the people who comprise these organizations respond very similarly to these stimulators.
Based on our work with dozens of large and small companies, StrategyDriven constructed several models reflecting the relationships between those mechanisms shaping the decisions and behaviors generating an organization's outcomes. (See Figures 1 and 2) Performance measures monitoring the health and effectiveness of these mechanisms commonly serve as the predictive measures being sought.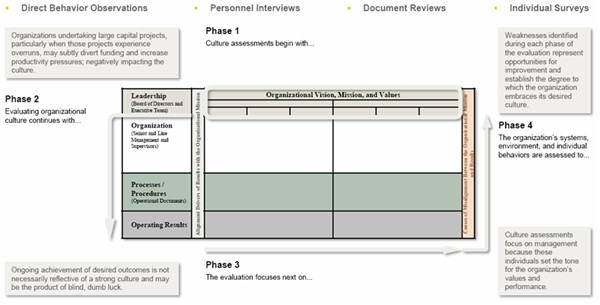 Figure 1: Simplified Organizational Culture Assessment Model

Figure 2: Simplified Human Performance Model
Both of these models reveal a translation of leadership values into the organization's programs, processes, and procedures that are then reflected in the workplace environment and the performance behaviors of individual workers. These models show a natural progression of observable drivers aimed at enhancing safety, quality, and productivity. It is these observable drivers that can be measured and actively managed to shape and more predictably achieve desired outcomes.
Example Predictive Performance Measures
Procedures directing the workforce's actions are critically important to achieving successful outcomes. Therefore, measuring the health and effectiveness of those procedures governing critical activities can be predictive of whether desired results will be achieved. Such measures may include:
Management
Procedure-Related Management Observations Performed – number of direct, documented management observations performed focusing on procedure quality and use and adherence standards
Procedure-Related Management Observation Corrections – number of management interventions/corrections made regarding procedure quality or use and adherence
Programs
Outstanding Procedure Change Requests – number and average age of outstanding procedure change requests
Work Package Quality Index – percent of work packages meeting preparation milestone completeness standards
Work on Hold for Procedure Change Request – number of work activities on hold for procedure revision activities
Jobsite Conditions
Work Stopped for Procedure-Related Issues – number of work activities stopped in the field because of procedure or work instruction related issues
Behaviors
Procedure-Related Human Performance Error Rate (number per 10,000 person-hours worked) – number of procedure-related human error problem reports documented in the condition reporting system per 10,000 person-hours worked
Results (preliminary)
Procedure-Related Human Performance Events – number of days between events caused by procedure-related human errors
Final Thoughts…
Each performance driver uniquely contributes to the organization's outcomes. Because drivers do not equally contribute to performance results, the sensitivity analysis and screening process described in Eliminate Low-Value Metrics should be performed so to prevent the implementation of an overabundance of predictive metrics that become distracting to managers. Furthermore, the predictive nature of individual measures and metric groups should be documented to ensure special attention is drawn to this information. Lastly, a unique report or dashboard should be created for each metric collection that predicts a particular outcome.[/wcm_restrict][wcm_nonmember plans="41726, 25542, 25653″]
---
Hi there! Gain access to this article with a StrategyDriven Insights Library – Total Access subscription or buy access to the article itself.
Subscribe to the StrategyDriven Insights Library

Sign-up now for your StrategyDriven Insights Library – Total Access subscription for as low as $15 / month (paid annually).

Not sure? Click here to learn more.

Buy the Article

Don't need a subscription? Buy access to Organizational Performance Measures Best Practice 33 – Predictive Performance Indicators for just $2!

[/wcm_nonmember]
---
About the Author

Nathan Ives is a StrategyDriven Principal and Host of the StrategyDriven Podcast. For over twenty years, he has served as trusted advisor to executives and managers at dozens of Fortune 500 and smaller companies in the areas of management effectiveness, organizational development, and process improvement. To read Nathan's complete biography, click here.
Related content from StrategyDriven
https://www.strategydriven.com/wp-content/uploads/PredictiveMeasures.jpg
282
425
Nathan Ives
https://www.strategydriven.com/wp-content/uploads/SDELogo5-300x70-300x70.png
Nathan Ives
2014-03-04 06:26:01
2020-10-24 16:47:02
Predictive Performance Indicators