Human Performance Management Best Practice 9 – Procedure Use and Adherence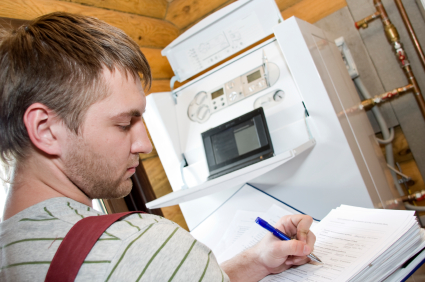 Using procedures drives consistency, reducing risk and increasing quality. Whether an activity is performed by different individuals or multiple times by the same person, proper procedure use and adherence ensures the prescribed activities are performed in the same manner, in the same order, and from the same starting conditions every time thereby yielding the same expected result. Furthermore, past operating experience can be incorporated into procedures so that lessons learned information is passed from user to user helping ensure mistakes of the past are not repeated in the future. All that said, procedures only drive this type of desired performance if used and adhered to correctly.[wcm_restrict plans="41221, 25542, 25653″]
Procedure Use and Adherence Guidelines
The following set of procedure use and adherence guidelines apply to every operation supported by written instructions. Performance of these guidelines will help ensure proper procedure use and adherence so that consistent, high-quality results are routinely achieved.
1. Performers verify they have the most recent approved procedure revision
2. Performers use procedures in the manner prescribed by the organization's procedure level of use standards and the specific procedure's use designation (see StrategyDriven article, Human Performance Management Best Practice – Procedure Level of Use Standards)
3. Performers maintain working copies of the procedure at each job site if the work concurrently encompasses more than one location
4. Performers review the procedure's precautions and limitations, prerequisites, initial conditions, and instructions immediately prior to starting work
5. Performers report and correct procedure deficiencies before implementing the written instructions
6. Performers follow the procedure as written without deviating from its intent
7. Performers stop the procedure guided task, place their work in a safe condition, and notify their supervisor when:
A procedure step cannot be performed as written
Personnel injury or equipment damage will result if the written instruction is followed
An unsafe environmental condition or incorrect equipment configuration will result if the written instruction is followed
The written instruction is technically incorrect
The written instruction conflicts with other guidance (standard, procedure, other written instruction, etcetera)
Unexpected outcomes and/or system response occurs after performing a procedure step
Final Thought…
Note that these procedure use and adherence guidelines can be rendered ineffective upon commitment of a performance-based error during their execution. Consequently, it is advisable to employ one or more of the several StrategyDriven human performance execution best practices in conjunction with the procedure use standards as enumerated within the StrategyDriven Human Performance Management Forum.[/wcm_restrict][wcm_nonmember plans="41221, 25542, 25653″]
---
Hi there! Gain access to this article with a StrategyDriven Insights Library – Total Access subscription or buy access to the article itself.
Subscribe to the StrategyDriven Insights Library

Sign-up now for your StrategyDriven Insights Library – Total Access subscription for as low as $15 / month (paid annually).

Not sure? Click here to learn more.

Buy the Article

Don't need a subscription? Buy access to Human Performance Management Best Practice 9 – Procedure Use and Adherence for just $2!
[/wcm_nonmember]
---
About the Author

Nathan Ives is a StrategyDriven Principal and Host of the StrategyDriven Podcast. For over twenty years, he has served as trusted advisor to executives and managers at dozens of Fortune 500 and smaller companies in the areas of management effectiveness, organizational development, and process improvement. To read Nathan's complete biography, click here.
Related content from StrategyDriven
https://www.strategydriven.com/wp-content/uploads/ProcedureUse.jpg
282
425
Nathan Ives
https://www.strategydriven.com/wp-content/uploads/SDELogo5-300x70-300x70.png
Nathan Ives
2013-08-13 06:12:53
2018-10-13 22:41:02
Human Performance Management Best Practice 9 – Procedure Use and Adherence