Organizational Accountability Warning Flag 3 – Artificial Retainer Driven Complacency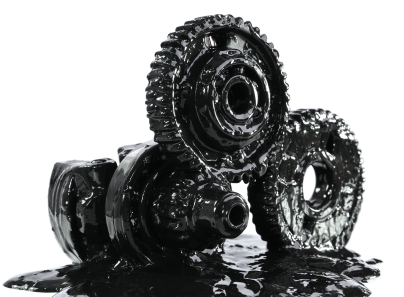 "The wheel that does the squeaking is the one that gets the grease."
Josh Billings (1818 – 1885)
American humorist
It's a natural human tendency to seek the path of least resistance. For executives, managers, and supervisors, this practice translates into assigning the difficult and emergent work activities to top performers, diverting work away from under-performers, and avoiding employee confrontations. The latter action erodes accountability. Leaders who do not address the shortcomings of under-performers including the provision of overly positive (even if neutral) feedback and unearned rewards (relative to top performers) loudly proclaim the merits of non-performance. Continued high performance and retention of top talent reinforces these errant practices until one day the lack of accountability drives the company's best employees to a competitor's business.[wcm_restrict plans="53554, 25542, 25653″]
What drives top employees to continue performing when not rewarded or worse when the fruits of their labor are bestowed on under performing peers?
Truly StrategyDriven Professionals give their best even when not rewarded. These individuals are internally motivated; something much stronger than the financial rewards and pats on the back provided by their employers. However, they are also intolerant of continued management exploitation. Consequently, these employees leave unaccountable organizations at the earliest opportunity and only remain because of artificial employment retainers.
Artificial employment retainers are therefore the underlying driver of the performance and retention results reinforcing management's complacency in holding employees positively and negatively accountable. Some of the most common artificial employment retainers contributed to in part or whole by employees' external environment include:
Fear of reprisal if one's current employer discovers his or her ongoing job search, including intra company moves
Fear of diminished compensation
Requirement to return a hiring bonus
Forfeiture of a soon to be paid performance bonus (for those remitted routinely such as annual or quarterly individual performance bonus or event completion payouts)
Fear of economic recessions, the diminishing of personal wealth and the loss of property
Avoiding the accountability complacency that can come with artificial employment retainers in critical to retaining top performing employees. While not all inclusive, the four lists below, Process-Based Warning Flags, Process Execution Warning Flags – Behaviors, Potential, Observable Results, and Potential Causes, are designed to help leaders recognize when they are relying on artificial factors to motivate and retain talented employees rather than on a rewarding work, effective accountability system, and satisfying work environment. Only after a problem is recognized and its causes identified can the needed action be taken to move the organization toward improved performance.
Process-Based Warning Flags
Subjective performance evaluation criteria
Lack of SMART goal setting
Undefined or subjective promotion criteria
No critical review of performance appraisals, reward recommendations, and promotional assignments by an individual senior to the originating manager
Lack of productivity and attrition performance monitoring on a manager-by-manager basis
Productivity and attrition performance trends not included as a component of each manager's performance goals and reward systems
Process Execution Warning Flags – Behaviors
Routine rewarding of a manager's 'favorite' subordinate
Leader avoidance of providing critical feedback
Low differential between high and low performer compensation adjustments
Frequent recognition of all employees regardless of actual contribution
Non-performance basis used for employee rewards such as tenure and 'need'
Potential, Observable Results
Eventual attrition of top talent once restraining conditions are relieved
Decay of top performer productivity
Loss of voluntary/discretionary effort
Reduction in creative contributions and performance improvement suggestions by top employees
Employee resentment that ultimately poisons portions of the customer base
Potential Causes
Existence of artificial employee retention mechanisms
Leader accountability complacency
Executive, manager, and supervisor conflict avoidance
Low leadership competence among executives, managers, and supervisors; often the result of deficient hiring and development processes
[/wcm_restrict][wcm_nonmember plans="53554, 25542, 25653″]
---
Hi there! Gain access to this article with a StrategyDriven Insights Library – Total Access subscription or buy access to the article itself.
Subscribe to the StrategyDriven Insights Library

Sign-up now for your StrategyDriven Insights Library – Total Access subscription for as low as $15 / month (paid annually).

Not sure? Click here to learn more.

Buy the Article

Don't need a subscription? Buy access to Organizational Accountability Warning Flag 3 – Artificial Retainer Driven Complacency for just $2!
[/wcm_nonmember]Additional Information
Additional information regarding artificial employment restraints and how individuals can overcome them is contained within the StrategyDriven Professional Development article, Artificial Employment Restraints.
Related content from StrategyDriven
https://www.strategydriven.com/wp-content/uploads/SqueekyWheel.jpg
297
404
StrategyDriven
https://www.strategydriven.com/wp-content/uploads/SDELogo5-300x70-300x70.png
StrategyDriven
2012-12-18 06:11:51
2019-02-02 22:46:44
Organizational Accountability Warning Flag 3 – Artificial Retainer Driven Complacency