Organizational Accountability – Evaluating Organizational Culture, part 2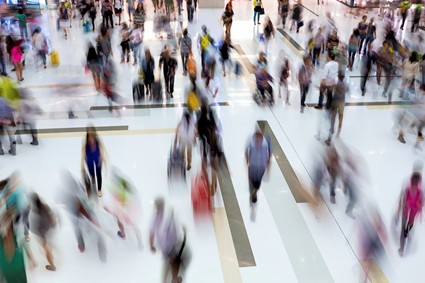 An organization's culture – its commonly shared values and beliefs – is both highly complex and interrelated. As such, no one cultural artifact should be used in isolation to describe an organization's culture and each artifact contributes differently to the painting of the overall culture picture. Objectively viewing the collection of cultural artifacts and identifying their individual contribution significance is critically important to developing an accurate understanding of the organization's culture.[wcm_restrict plans="53519, 25542, 25653″]
Actions Speak Louder Than Words
As described in Why Policies Don't Match Actions, written statements regarding the organization's culture are not always accurate. Rather, the decisions and actions of the workforce are far more reflective of true organizational values. Consequently, observed behaviors and those revealed through the analysis of transactional data (rewards and recognitions, promotions, coaching/mentoring time and topics, management observation frequency and focus, developmental opportunities, hiring and firing patterns, organizational demographics, etcetera) should receive preferential weighting in the determination of actual corporate culture than those documents simply defining those values. The weighting significance for various cultural assessment inputs should typically be in the following order (from most to least significant):
Activity Observations and Transactional Data Analysis: performance-based viewing and critical evaluation of operational activities focused on individual decisions and behaviors
Cultural Surveys: collections of questions gathering anonymous personnel input on a quantitative (multiple choice question response counts) and qualitative (written question answers) basis focused on cultural traits and attributes
Personnel Interviews: one-on-one or group questioning sessions involving executives, managers, supervisors, and individual contributors to gain their perspectives on what, why, and how decisions are/were made and actions are/were taken
Document Reviews: analysis of documents to identify cultural artifacts informing and reflective of surveys, interviews, and observations
Believe None of Which Appear and Only Half of What You See
It is human nature to seek recognition for one's efforts and reinforcement of one's beliefs. Consequently, organization leaders and members often seek to portray a culture viewed as socially acceptable and meeting evaluators' expectations during assessments. They perform differently during direct activity observations and measure their responses during interviews. (This phenomenon largely explains why documented values don't match actual values.)
Over extended periods of time, however, it is difficult to separate true values from action. Culture evaluators should therefore consider artifacts spanning the past several years to gain a more accurate understanding of the organization's actual culture. The period itself should be determined based on the factors driving the organization's rate of culture change such as employee turnover, organizational growth, product and/or service changes, relocations, mergers and acquisitions, etcetera. In the absence of this data, experience suggests a review period of 2 years balances the adequacy of data with the burden of review.
Exert Integrity Without Excuses
Cultural assessments are often best performed by an external personnel and supplemented by internal staff (See StrategyDriven Strategic Analysis Best Practice article, Independent Assessors) because of their specialty background and independence from the organization's culture. This independence enables them to maintain an objectivity that is seldom achievable by teams comprised solely of organizational personnel.
Leaders receiving cultural evaluations need to exercise integrity without excuses; meaning that they themselves need to objectively receive the assessment regardless of whether it differs from their perceptions of the organization. Those resistive to counter point of views reflect a less than optimal embracing of continuous performance improvement that itself is a warning flag of future organizational challenges. This is not to say that leaders should embrace unsubstantiated findings or race to take every corrective action recommended by the evaluation team. Rather, they need to remove themselves from their organizational role and objectively evaluate the feedback given; recognizing that there is likely merit in the factually substantiated, logically drawn conclusions of independent outsiders who offer a unique perspective. At a minimum, their conclusions warrant consideration rather than outright rejection. (See StrategyDriven Strategic Analysis Best Practice article, Integrity Without Excuses.)[/wcm_restrict][wcm_nonmember plans="53519, 25542, 25653″]
---
Hi there! Gain access to this article with a StrategyDriven Insights Library – Total Access subscription or buy access to the article itself.
Subscribe to the StrategyDriven Insights Library

Sign-up now for your StrategyDriven Insights Library – Total Access subscription for as low as $15 / month (paid annually).

Not sure? Click here to learn more.

Buy the Article

Don't need a subscription? Buy access to Organizational Accountability – Evaluating Organizational Culture, part 2 for just $2!
[/wcm_nonmember]
---
About the Author

Nathan Ives is a StrategyDriven Principal and Host of the StrategyDriven Podcast. For over twenty years, he has served as trusted advisor to executives and managers at dozens of Fortune 500 and smaller companies in the areas of management effectiveness, organizational development, and process improvement. To read Nathan's complete biography, click here.
Related content from StrategyDriven
https://www.strategydriven.com/wp-content/uploads/EvalCulture2.jpg
283
425
Nathan Ives
https://www.strategydriven.com/wp-content/uploads/SDELogo5-300x70-300x70.png
Nathan Ives
2016-08-30 10:00:23
2019-03-23 19:51:28
Organizational Accountability – Evaluating Organizational Culture, part 2