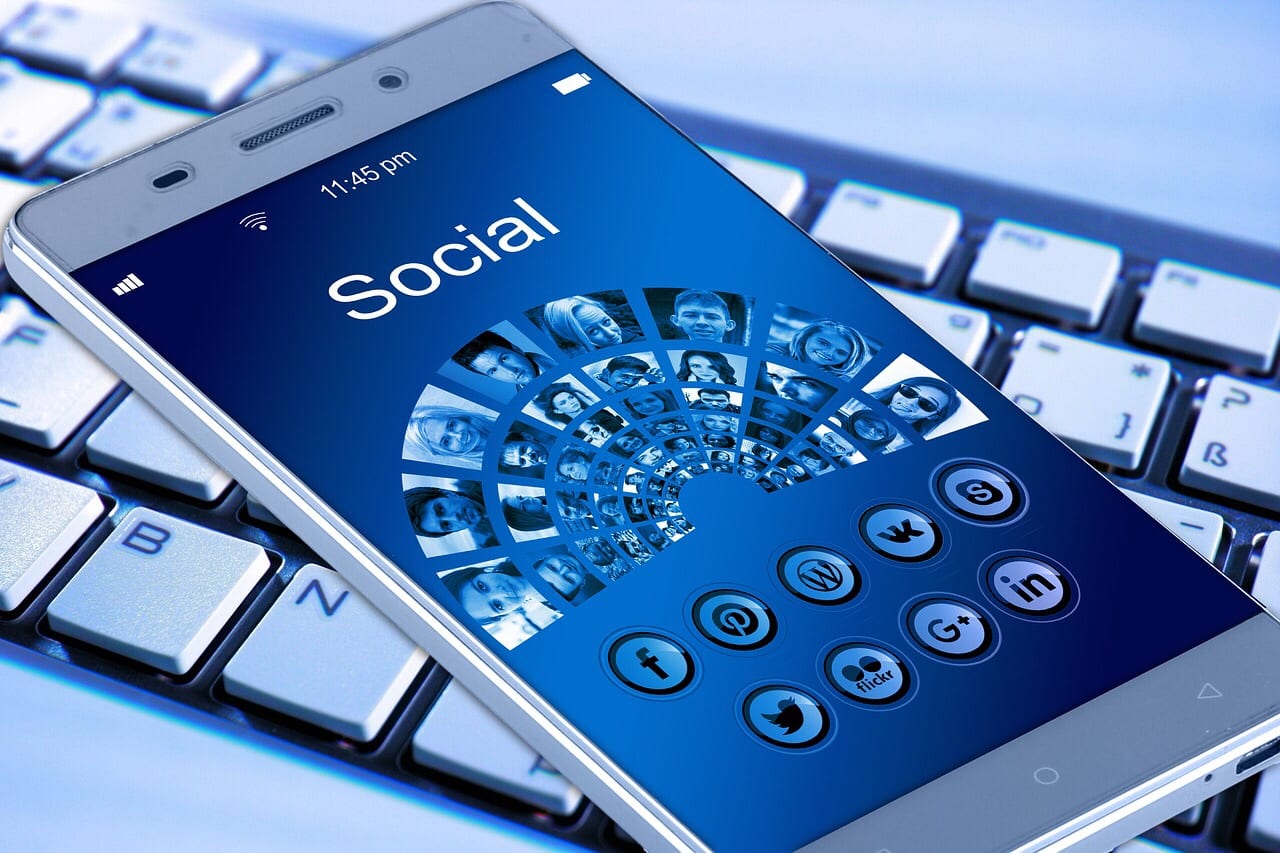 For some time now, having an online presence has been crucial in business. As more consumers turn to the internet to shop, search and even socialize, ranking #1 on Google can put you in front of your competitors and increase conversions. While the internet proves far more competition than ever before, this ease of virtual accessibility can be both a dream and a curse. While it expands reach, allowing companies to access a global market, the increase in opposition means it's also far more difficult to engage your demographic. Plus, 2018 means new ways of marketing your business digitally, as our ever-increasing world becomes more dependent on technology.
However, even in an ever competitive space, there are many ways to give your brand the advantage, so that your company has a fighting chance. Here are five marketing tips to increase your brand's visibility this year.
Maintain Your Blogging Schedule
In 2017, many companies tried their hand at blogging, incorporating a blog into their business's website. By doing so, you're allowing yourself, as an employer, to become a trusted and knowledgeable authority figure in your industry; writing and publishing content that caters to the needs of your audience, whether it's for your customers or clients, improves your business's reputation and makes your business seem more reliable. You'll become a reliable and trusted source for certain areas of business, and if your posts are well-written, engaging and offer something of worth, people may share your blog posts, organically elongating your reach.
Throughout 2018, you should continue to maintain your blogging schedule (posting at least 2 or 3 times a week). According to Hubspot, companies that published 16+ blog posts per month got 3.5x more traffic than companies that published a mere 0-4 monthly posts; 53% of marketers also admitted that blog content creations are their top inbound marketing priority. Therefore, create a schedule where your team continues to blog regularly so that your business can continue to publish consistent posts.
Choose the Best Social Media Platforms
There are many social media networks up for grabs. However, you should only select the ones that relate to your audience and key demographic. Trying to tackle them all is hugely time-consuming and can cost unnecessary money. By selecting the key social media platforms for your business, you will generate true results from your marketing efforts.
Social media platforms such as Facebook, Instagram and Twitter are the go-to for many businesses, and they seem set to continue being popular throughout 2018, but if your business cannot thoroughly utilize them, you should look for alternatives. For instance, Instagram is a social media platform tailored for photography; this is ideal for fashion labels, artists and even website designers, but for SEO companies, it may not be so fruitful. Facebook and Twitter, on the other hand, can help most companies, and all businesses should set up profiles with both platforms. Both Facebook and Twitter are also ideal for sharing your blog posts with customers, helping to improve a brand's visibility.
When looking for a social media platform that drives the best conversion rates, you should consider the following:
Facebook continues to be the most popular, with over 1.94 billion users and drives a conversion rate of 1.85%.
Instagram's popularity is continuing to rise and is becoming the number social media platform for e-commerce businesses with a conversion rate of 1.08%.
YouTube produces a conversion rate of 1.16%, Twitter 0.77% and even Pinterest brings in a rate of 0.54%.
Also, there are various tools you can use to make your brand stand out through the above social media channels. Software such as Clickfunnels and Leadpages allow you to create beautiful landing pages that effectively advertise your products and services to consumers. These software tools include templates for you to quickly and easily create stunning pages that will excite your prospects and turn them into subscribers and customers.
Master Instagram Stories
It's predicted that by the end of 2018, nearly half of all Instagram users will be fully utilizing Stories, meaning brands should grasp this particular practice and master the art of crafting and engaging and interesting Instagram Story. Stories are ideal for businesses to stay on top of people's minds, create a digital community and publishing exclusive behind-the-scenes or launch footage. Instagram Stories is perfect for engaging with Gen Zers, who are 22 years old or below.
The Rise of Augmented Reality
Augmented Reality (AR), has impacted mobile gaming with the likes of Pokémon Go. However, Apple announced that the iPhone 8 and X would incorporate a chip that allows the phones to provide the users with AR experiences that are likely to soon appear in social media. Although AR is still being developed and is a new feature, it's likely to make headway. It's conceivable that brands will soon be able to project their products into the homes of social media users.
Continue with SEO
Google is continuously releasing algorithms in the hopes of providing relevant and useful search results to their users. The latest algorithm was Google's Fred, which saw the end of overtly 'spammy' websites, which profited from adverts rather than a user-friendly experience. If you're wondering how to market your product on Google using SEO, then businesses are expected to cater to the user, rather than for profit, while incorporating the new SEO trends for 2018. For instance, long tail keywords are more effective than 'caveman keywords' due to the increased popularity of voice search through Siri and Amazon's Alexa. It's forecasted that in 2020, at least 50% of all searches are going to be through speech or images. How can you ready your business for this, then?
Instead of imputing broken sentences such as "best Italian restaurant New York," people are more likely to speak in fuller sentences like "what's the best Italian restaurant in New York City?" Therefore, the use of punctuation and more conversational language will be a game changer in the business of SEO.
Technology and digital trends tend to adapt and change frequently, and so businesses have also to adapt accordingly. It's imperative that your business keeps tabs on the trends as they are as successful as they are fleeting. While many continue to prosper, 2018 could bring in many new digital marketing trends no one is prepared for, making others extinct. Remain knowledgeable, and your brand's visibility will continue to increase.
Related content from StrategyDriven
https://www.strategydriven.com/wp-content/uploads/img_7397.jpg
853
1280
StrategyDriven
https://www.strategydriven.com/wp-content/uploads/SDELogo5-300x70-300x70.png
StrategyDriven
2018-01-10 13:00:10
2019-09-26 22:06:38
5 Simple Marketing Tips for Improved Brand Visibility in 2018