Tips For Improving Your Small Business Using Technology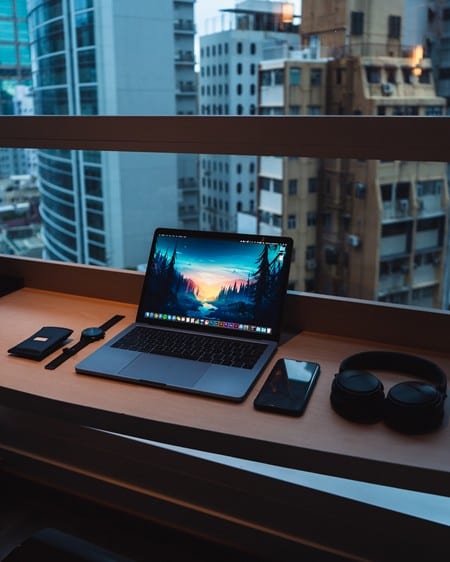 There are many advantages to using more technology solutions in your small business that are worth you learning more about. Now is a good time to work through any fears you have and start to become more open-minded about bringing these types of advancements into your workplace.
Although you may be apprehensive about this transition, keep in mind how much more productive you and your employees will be. There will be less time spent on completing mundane tasks offline and more chances for you to innovate and outperform your competition. Educate yourself on the topic further and then spend time deciding what's worth you implementing at your office.
A Website & Blog
Improve your small business using technology by launching an attractive website and blog so consumers can learn more about you. The reality is that shoppers want to find out more information about a brand before spending their hard-earned money with a company. A website and blog will give you the chance to present your business appropriately and quickly inform consumers about what makes you unique and better than your competitors. Use your blog to show that you're the experts in your industry and as a way to provide added value to those interested in working with you.
File Sharing
Another way to enhance productivity and efficiency at your office is to move your tasks online and file share through the Internet. For example, you can use programs such as DropBox for cloud computing so all of your important documents are stored in one place, and any member of your team can access them at any time, wherever they are. No longer do you have to be next to someone to edit their work and waste paper printing off assignments for review. You can move all of your files online to the Internet and then allow your employees to work from their own laptops to complete their assigned projects.
Online Advertising
It's important to consider working online advertising into your marketing strategy if you want to guarantee you're reaching your target audience. You have control over the creative aspects and who sees your promotions, so you know your money is being spent wisely when using this tactic. Consumers are spending a lot of time online these days, and it's a great opportunity for your business to increase brand awareness and boost the visibility of certain products or services. It's a useful option for helping you to get your small business in front of the right people in a timely manner because you're the one calling the shots.
Social Media
You should also consider using social media to help you build a stronger fan-base and following and as an additional way to engage with customers. Improve your small business by using social media to ask for feedback, collect user-generated content and run contests. It's a quick and easy way to make your mark online and instantly get in touch with those who are interested in what you're selling. Not only do you need to be consistent about posting content but also listen and see what people are saying about your business online. It's a wise idea to put a team of employees in charge of your social media strategy to make sure you're constantly present and don't disappear for weeks at a time.
Ability to Work Remotely
Technology will allow you to offer your staff the ability to work remotely from anywhere in the world. Not only will they be able to work from home and have a more flexible lifestyle, but you too can stay connected to your business while you're away traveling to see a client or on vacation. You'll be able to attract top talent when you're able to offer this benefit at your workplace and will enjoy being able to connect into what's going on at the office whenever you choose. It'll be easy to join a video conference or dial into a phone line when you're away and in need of speaking with someone on your team or a client over important business matters.
Customer Service
Enhance the customer experience for your clients through technology by offering more options for how they can get in touch with you. For example, online chat, email and social media are great alternatives if someone isn't able to physically walk into your office and get help. It's still important you train your staff and make sure they know how to handle all types of customer inquiries and complaints regardless of the channel they contact you on. The easier it is for customers to get in touch with you, the more satisfied they'll be with your service, and more likely that they'll leave you positive reviews online.
More Communication
There's no excuse for not communicating promptly when there are so many different technology solutions available to you. Improve your small business by communicating more often using email and your mobile phone. There truly isn't any reason someone shouldn't be able to reply to you or that you can't contact someone back within twenty-four hours. When you move more of your business processes online, you'll also be able to get in touch with the right people and update or download necessary files within seconds. Take advantage of all the different communication channels that exist to help you do a better job of keeping in touch with clients and managing your employees.
Conclusion
The word technology may sound a bit overwhelming at first, but you should now be able to see for yourself all the ways it can help your business. You'll quickly be able to improve your operations and client satisfaction scores when you're willing to adopt new and trending solutions in your office. Avoid worrying about what could go wrong, and try to focus on all the benefits that are possible when you decide to take on a little bit of calculated risk. While technology may not always be the answer, more often than not it's a wise choice that shouldn't be overlooked.
Related content from StrategyDriven
https://www.strategydriven.com/wp-content/uploads/SmallBusinessTechnology.jpg
562
450
StrategyDriven
https://www.strategydriven.com/wp-content/uploads/SDELogo5-300x70-300x70.png
StrategyDriven
2018-08-27 11:00:11
2018-08-27 23:13:36
Tips For Improving Your Small Business Using Technology