Corporate Cultures – Identifying Your Organization's Real Values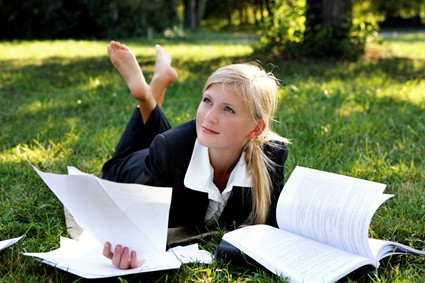 While many organizations publish value statements, they tend to be rather general and lofty, indistinguishable for those of most other organizations. Other organizations have no values statement at all. Either circumstance makes it difficult for cultural analysts to divine where on the each value's spectrum the organization resides and to ascertain the alignment between individual organizational groups to the values because of this lack of definition specificity.[wcm_restrict plans="60689, 25542, 25653″]
So what are your organization's specific values?
An organization's values and beliefs, whether written or stated, leave residual artifacts that assessors can use to divine the very specific cultural traits against which evaluations can be performed.
Documented Artifacts
Documented artifacts are easier to identify and use for values determination; typically including:
Organizational mission, values, and goals statements
Standards and exceptions documents
Policies, particularly focused on:

Individual performance evaluation goals and topics
Promotions / advancements criteria
Rewards and recognitions criteria
Talent acquisition assessment criteria
Standard initiative / project performance goals and evaluation areas

Individual and group performance goals
Strategic initiatives and accompanying plan components and management mechanisms
Organizational performance metrics (what gets measured and what doesn't)
When seeking to identify what the organization's values from these documents, look for commonality among results to be achieved and the methods by which they are to be achieved. Additionally, look for the absence of lower tiered support (standards, policies, initiatives, and metrics) for the documented mission, values, and goals statements. Collectively, these two reviews will reveal the what and how of the organization's being which in turn reflects what it values.
Example
Many organizations state a topical value of customer satisfaction. However, those organizations with no standards, policies, initiatives, or metrics focused on customer satisfaction likely don't value it (stated, not real value). Those possessing one or more customer satisfaction artifacts do possess the value to some degree the determination of which can be the subject of an organizational culture evaluation.
Undocumented Artifacts
Undocumented or spoken values are more difficult to ascertain. These tend to reside within decisions based on management judgment. Such decisions are most readily apparent in employee performance evaluations, promotions, and rewards and recognition awards though can also be associated with operational decisions. Initial information gathering associated with undocumented values includes workforce interviews and communications activity (meetings, supervisory feedback sessions, tailgates and prejob briefings, etcetera) observations. Reviewing these decision communications and any available documented artifacts often reveals true organizational values beyond those specifically documented.
Final Thoughts…
It should be understood that identifying an organization's values is not a determination of where on the individual value's continuum the organization's culture lies. Rather, this determination provides the starting point list of values for that cultural analyses to be performed. (See Corporate Cultures articles, Why Policies Don't Match Actions and Evaluating Organizational Culture, part 1)
Identifying an organization's actual values list can also be used to pinpoint gaps to performance excellence. Some common corporate cultures, such as safety culture and diversity and inclusion, are well researched and documented. Comparing the organization's identified values against these available lists may reveal opportunities to further enhance the corporate culture.[/wcm_restrict][wcm_nonmember plans="60689, 25542, 25653″]
---
Hi there! Gain access to this article with a StrategyDriven Insights Library – Total Access subscription or buy access to the article itself.
Subscribe to the StrategyDriven Insights Library

Sign-up now for your StrategyDriven Insights Library – Total Access subscription for as low as $15 / month (paid annually).

Not sure? Click here to learn more.

Buy the Article

Don't need a subscription? Buy access to Corporate Cultures – Identifying Your Organization's Real Values for just $2!
[/wcm_nonmember]
---
About the Author

Nathan Ives is a StrategyDriven Principal and Host of the StrategyDriven Podcast. For over twenty years, he has served as trusted advisor to executives and managers at dozens of Fortune 500 and smaller companies in the areas of management effectiveness, organizational development, and process improvement. To read Nathan's complete biography, click here.
Related content from StrategyDriven
https://www.strategydriven.com/wp-content/uploads/IDCorpValues.jpg
283
425
Nathan Ives
https://www.strategydriven.com/wp-content/uploads/SDELogo5-300x70-300x70.png
Nathan Ives
2016-08-23 10:00:58
2019-03-23 18:17:34
Corporate Cultures – Identifying Your Organization's Real Values