Since when was marketing not human-centric?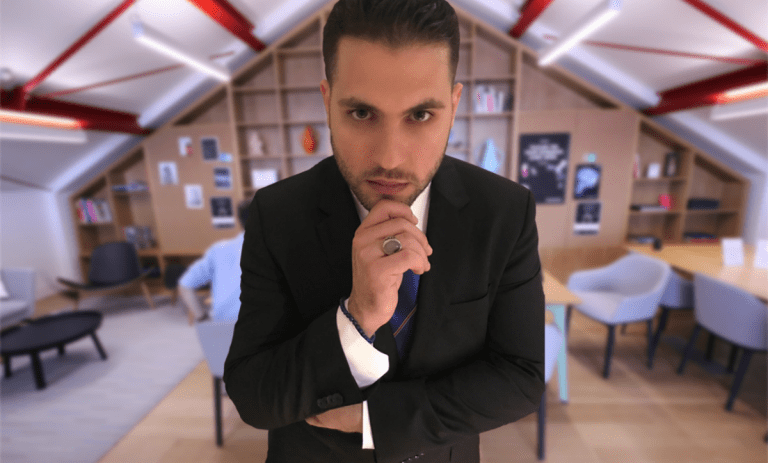 It's been said that death and taxes are life's two certainties.
To that list we'd add evolution: evolution of technology; evolution of science; evolution of intelligence. This constantly moving frontier of knowledge has a powerful impact on marketing and ensures that we can never consider it mastered.
In an age where influencers on social media have an ultimate say in what is good and what is bad, only the best companies survive. There is no doubt that today's oversaturated economies are driven by social media's connectivity and an increased consumer awareness. It is no longer viable to convince consumers that your product or service is better than of your competitors. Today, to stand out you must create a movement, a mission around your product or service, incentivise and convince third parties like influencers to endorse your product / service and promote it to their audiences.
The product or service that is powered by an authentic message and provides the most utility to it's consumers without compromising the human and ethical side of it's message, will prevail. This means that, to succeed in your marketing strategies, you can not just differentiate your product or service from your competitors. You must create a whole experience dictated by a legitimate cause that your audience feels proud to be part of.
Not sure how to do this? There's a not-so-secret hack: engage the individuals in your audience who are influential and they will do the job for you! Having the right Influencers beside you in your marketing campaign will make everything more effective and help your message reach as many people as possible. Whatever your business – whether you're selling gas or garden gnomes – you'll have to work diligently to convince your customers that you're superior to a competitor who is just a Google search away. Influencers can give you that edge.
We know when it's great and – just as importantly – when it's not. We have developed theoretical models and practical frameworks to help explain how influencer marketing works, its potential, evolution and most importantly the marketing hacks that can give you an edge.
The other 11%
89% of e-commerce businesses and startups fail every year? We hate that number. We know that behind every failed company is thousands of hours, and buckets of blood, sweat and tears. Here's a stat we do like: the global spend on influencer marketing is predicted to grow by 500% from between 2017 and 2020; that's $2 billion to $10 billion.
For any business operating in this period it's clear that influencer marketing needs to be an intrinsic part of your strategy. One of the biggest problems around influencer marketing is its perception – by some – as a wooly form of marketing.
The lack of knowledge in the industry is the main cause of distrust, and the reason it's rarely utilised to its potential. There is a painful amount of terrible advice in the influencer marketing space. Talented entrepreneurs and marketers are wasting so much time, money and energy on strategies that do not work.
In addition, it is worth mentioning the fact that the industry as we know it now is still infant and because of that it still lacks the order needed to institute the certainty business people love. That's why we're trying to establish a universal baseline for influencer marketing. We want to establish a collective understanding of the industry and the parties involved and give you the tools to growth hack your business. Lesson number one? Forget automation and remember that we're all just humans, after all.
We believe that marketing is going back to its human roots and a successful business is one that can adapt to these changes. In some ways, we are seeing the industry's transformation into an industry dominated by human influence (more specifically: consumer influence). To stand out, you need to build your own "cult" — not an actual cult — of customers that advocate and endorse your cause. Instead of focusing on engaging each and every consumer or prospect, this model emphasizes on engaging key people who already have an established base of followers.
Social media has enhanced human connection by creating a digital world where humans interact. All our relationships have been digitized: from the high-school boyfriend who Facebook tells you has four kids at 24 – well served with that one – to the Director of your dream employer who you've just connected with on LinkedIn.
Relationships, connections, and contacts have moved online and exist in a realm outside of the purely physical. And no matter how sophisticated technology becomes, the foundations of human psychology remain the same. We trust the opinion of those who are close to us, those we admire, and those we can relate to. From a purely business perspective, social media influencers are just consumers with influence.
Once you understand this concept and incorporate it efficiently with your current marketing strategy, you will have edge over your competition.
---
About the Author

Jad Mawlawi is a Cyprus-born, Beirut-raised, and Brighton-based entrepreneur, who recognizes that human-to-human interaction is the winning formula in an economy with progressively declining margins. Jad is both a co-founder and CEO at Dooply — a cutting-edge and rapidly growing influencer marketing startup based in Brighton, UK.
Related content from StrategyDriven
https://www.strategydriven.com/wp-content/uploads/tojess3-1.png
723
1200
StrategyDriven
https://www.strategydriven.com/wp-content/uploads/SDELogo5-300x70-300x70.png
StrategyDriven
2019-03-15 04:39:20
2019-03-15 20:51:06
Since when was marketing not human-centric?