Take Advantage of These 7 Marketing Tips and Grow Your Business in 2019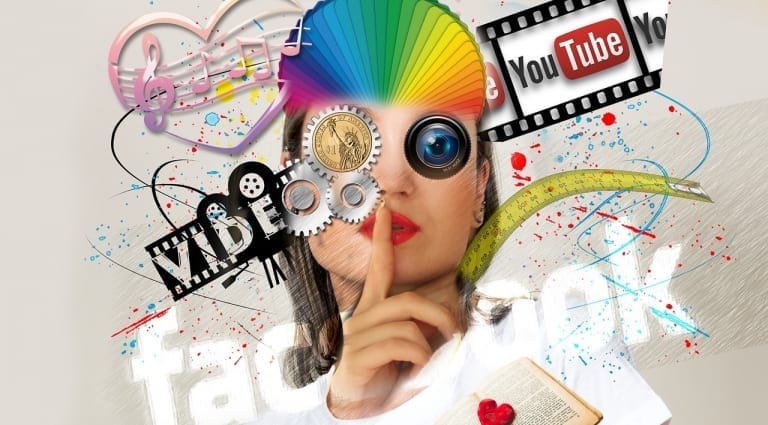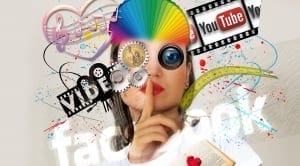 When money is tight, marketing is often the first area where cuts are made, but that doesn't mean you have to give up on promoting your business completely. There are many ways you can market your business on a limited budget. Traditional advertising techniques can be very expensive, and nowadays they're not all that effective. Thankfully, technology has come to the rescue, much like many other areas of our lives. Digital tools are available to help you market your small business on a shoestring budget.
Utilize Social Media
Do you realize how many people use social media? According to the latest research it's estimated that there will be almost 3 billion social media users around the globe in 2019. That's a huge audience you're not able to talk to if you're not yet using social media. The most popular social media platforms include Facebook, Twitter, Instagram, Pinterest, Reddit, LinkedIn, and Snapchat. Each of these platforms has its own advantages and disadvantages, and each offers its own unique way of engagement. It would be impossible to master them all at once so choose a few you like and try to master those first. Your choice of platform also depends on the ones your target audience is using.
Content is King
All your potential customers are going to love good quality content, and so is Google and other popular search engines. Publishing content on your website and social media pages is a very effective way to share information. Try your hand at blogging, creating videos, hosting podcasts, designing infographics or submitting articles to online authority sites. It's a great way of getting free traffic and improving your authority as an expert. If there are complementary websites, you could offer to be a guest blogger or be interviewed on one of their podcasts.
Offer Free or Discounted Products or Services
A great way to draw in new customers is to offer something for free or at a discount. Grocery stores have been doing it for many years, and they call them lost leaders. Offering something such as bread at a really low price might lose money on that particular line, but it's bringing in customers who are likely to spend money in other areas. Free trials or free software apps are more ways to attract prospective customers. Giving them the opportunity to try something for free is very useful.
Ask Customers for Reviews
If you're a little unsure about the relevance of customer feedback, it might interest you to learn that as many as 54% of people visit a website after reading positive reviews and 84% of people trust reviews as much as a personal recommendation. Reviews can carry a lot of weight because they build trust and credibility for your business. Make sure you find space for them on your website because they also improve your search engine ranking.
Look After Your Loyal Customers
One of the keys to business success is your customers, so it's vital you look after them and encourage them to stay loyal. Nurturing your loyal customers is also more cost effective than trying to attract new ones. You can keep them loyal in a number of different ways. For example, communicate with them regularly on social media, via your blogs or e-news. Providing follow-up after a sale is made is also important. Remember, if you make a promise to follow through, don't be afraid to go the extra mile and exceed your customer's expectations. You might not always want to hear what your customers have to say about your business, but even the most negative comments have value. They should be seen as an opportunity to improve services and customer experience.
Set Marketing Goals and Budget
You can promote your business without considering what you want from your efforts, but it's much more effective to set marketing goals. Having SMART goals is going to help you develop the best strategies for growing your business. To be classed as SMART goals they have to be:
Specific
Measurable
Attainable
Relevant
Time-Based
As well as setting your business marketing goals you also need to set aside some money for your marketing efforts. Your budget needs to include website development and maintenance, SEO strategy, branding, promotional material, advertising, sponsorships and perhaps marketing staff.
Make Personal Branding Work for Your Business
One of the most valuable assets your business will ever own is your brand. Think Coca Cola, Amazon, Nike and you'll appreciate what we mean. A survey undertaken by Nielson found out that 59% of customers prefer to buy from familiar brands. You're probably wondering how you go about building your brand. It's more than having a cool logo or advertising in the right location. Building your brand is more of a process you have to go through, but the result is a long-term relationship with your customers.
First, you have to define your target audience. Are they single moms, tech-savvy millennials, college students, a busy housewife, or professional executives, for example? Once you've identified your audience you can work on creating a brand, they understand and can relate to. Other branding aspects you need to consider include, establishing a brand mission statement, researching what others in your industry are doing, outlining the qualities and benefits your brand offers, forming your brand voice, building a brand message and elevator pitch. One final feature you need to look at is your domain name and extension. The name of your website should be informative, clear and concise if you want to know more about the benefits of choosing the right domain name look here for more details.
Hopefully, now you realize that marketing your business is something you can do even when your budget is limited. All that's required is some effort on your part and some creative thinking. The marketing tips that have been shared above are just the tip of the iceberg but think of them as ideas to get the ball rolling.
Related content from StrategyDriven
https://www.strategydriven.com/wp-content/uploads/interaction-1233873_1280.jpg
709
1280
StrategyDriven
https://www.strategydriven.com/wp-content/uploads/SDELogo5-300x70-300x70.png
StrategyDriven
2019-04-02 20:00:22
2019-04-02 22:11:44
Take Advantage of These 7 Marketing Tips and Grow Your Business in 2019