7 Reasons Why Waste Recycling is good for Business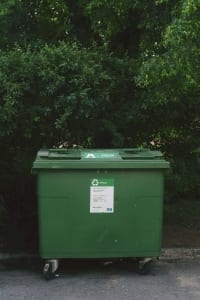 'Reduce, reuse, recycle' is a well-known phrase, and doing so can be good for business. Managing waste efficiently means a better working environment, as well as saving money of disposal. Doing so doesn't require a lot of effort; instead, it just takes the correct help. If you know where to look and what to look for, managing your waste could be a piece of cake. For example, searching for Montgomery county dumpsters for rent could save you a lot of time and money, as there are companies that provide professional services within your budget and with good response times. Here are seven reasons why waste recycling is good for business, and how to get started.
1. Showing that you are a business that cares about the effects it has on the local environment may win you customers, as more people are choosing to work with eco-friendly businesses. Having a business with an ethos that cares about the environment is something that will make it stand out for positive reasons.
2. Waste machinery saves your business money. Buying or hiring a recycling baler, shredder or compactor means you can group recycling materials into single bales, making recycling easier. It also costs less to transport, as more waste can be compacted into neat shapes so it is easier to transport more onto trucks.
3. A clean workplace gives a good brand image to visitors. Showing you have efficient and tidy ways to manage waste shows that you are a business that takes details seriously and help build trustworthiness.
4. Effective waste management may save you money on your business insurance, as it lowers the risk of fire. Lowering costs gives you higher profit margins for your business.
5. Safety onsite is increased through the use of waste machinery. Waste that is baled for recycling is less likely to catch fire, and if a fire does start, bales will burn much more slowly that loose materials. This increases safety for staff in the workplace and helps your business to avoid costly repairs and refurbishments.
6. Some recycling companies will pay money for single materials that are baled. This means that you could turn something that you once had to pay for to remove into another stream of revenue for your business.
7. Depending on the type of waste produced, there may be legal requirements in place for proper disposal. Using waste recycling machinery adds to the effectiveness of waste management, and could help your business to adhere to recycling rules and avoid fines.
How to get started with waste recycling
Using specialized waste management machinery is ideal for businesses that are looking for effective ways of recycling. Shredders cut materials into small pieces, which can then be compacted and baled. Shredders, compactors and balers can be bought new, second-hand, or can be hired, so there are options to suit any budget. There is machinery of different sizes machined to suit any business space, so even the smallest of premises can benefit from effective waste management. Recycling waste using waste machinery soon saves money after the initial investment, and provides a win-win solution to waste removal for your business.
It is important to remember that while recycling is better for the environment than waste going to landfill, it still requires energy to process. As well as recycling, businesses should also be looking at ways to reduce waste overall.
Related content from StrategyDriven
https://www.strategydriven.com/wp-content/uploads/anna-auza-LctoBGY6cR8-unsplash.jpg
6000
4000
StrategyDriven
https://www.strategydriven.com/wp-content/uploads/SDELogo5-300x70-300x70.png
StrategyDriven
2019-08-31 11:00:05
2020-04-08 21:49:49
7 Reasons Why Waste Recycling is good for Business