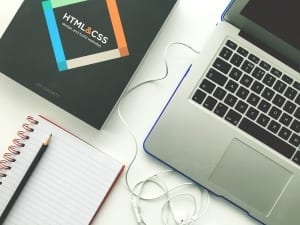 Is your website taking too long to grow and reach the numbers you envision? You're not alone. Millions of others like you are competing for the vast resources the internet offers and this means only the fittest survives and thrives here.
One of the shortest routes to internet success is to be innovative in all the critical facets of web management – from the backend to the frontend where your audience interacts with your online business. With this in mind, we share five street-smart approaches that will transform your website's fortunes fast and sustainably.
Be customer-oriented
Regardless of the niche you're in, there will always be that ideal audience you intend to attract to your business. With this knowledge, your goal is to maintain a style that vibes on all levels with these people. Some of the key areas to take into consideration include the content you offer them, the design used for your site, and even the site's speed which has to be quick enough to ensure your visitors are not bouncing back.
So, how do you go about that?
For starters, ensure your first impression is superb. Use colors, themes, font types, and layouts that your ideal users find appealing to their eyes. In addition, the content should be just as good as your visuals. In essence, impress your customers by offering exactly what they expect. Give incentives if that's what your visitors are hunting, create genuine products if you're in such an industry, or capture the attention of your readers with rich information. In short, strive to deliver and surpass client expectations.
Optimize all web elements
Let's face it, one of your biggest goals as an online business owner is to be able to attract a decent amount of traffic to your site. To grow your organic traffic, you will want to learn how search engines work especially the factors they take into considerations when ranking sites. For example, you might have the best designs, phenomenal content, and the fastest web host to your disposal, but if the search engine is unable to index your web elements, your visibility will suffer. So, what's the solution?
Use web elements that major search engines like Google support and optimize them. If you heavily use videos and images on your site, be sure to add relevant SEO titles and meta descriptions to them. Besides, you need to use a speedy web host to effectively serve content to visitors and reduce your site's bounce-back rate. Mangomatter is a good place to begin your search for a reputable host provider if you're in the market for one. Finally, make sure your web elements are accessible within the shortest time by any browser.
Focus on providing value
Nearly every visitor that lands on your website is curious about your brand and eager to identify the value it has in it for them. To convert a big number of these visitors, how about you outline the benefits your business offers them as quickly as they reach your site?
While it can be tempting to include all the amazing things you are, avoid making the mistake of cluttering your pages as this will only end up taking away their attention from the important parts like buy buttons.
Try to focus more on the solution you have for the audience and be strategic with your calls-to-action to boost conversions.
Choose your partners wisely
Your website may have groundbreaking solutions for your prospects but without the right partners, all your efforts could prove futile. By partners, we mean your hosting provider, content creators, web programmers, and anyone else who is part of your website. These parties determine the perception that your visitors develop of your business while visiting it.
A good approach is to have these parties working harmoniously together. For example, help your content creators optimize content that your hosting provider can serve quickly on demand. Similarly, direct your programmers to use coding languages that your host supports by default.
Plan and communicate before making a move
As has been our primary theme throughout this post, your website must be valuable, informative, and flexible to the needs of its visitors. To effectively achieve this, you must make calculated moves including planning and reviewing each of your strategies before implementing it. While at it, explore how different strategies affect your existing users and ensure they don't put them off. But above all, make sure to communicate the changes beforehand.
For example, if it's a brand redesign, let your customers be part of the rebranding process as this proves that you value their opinions. Remember, they need to feel respected, and communicating such major changes to them is something they'd appreciate highly.
Which other approach are you using to boost results on your site and to improve user experience? Share with us in the comments below.
FREE related content from StrategyDriven
https://www.strategydriven.com/wp-content/uploads/web-design-2038872_1280.jpg
960
1280
StrategyDriven
https://www.strategydriven.com/wp-content/uploads/SDELogo5-300x70-300x70.png
StrategyDriven
2019-09-17 12:00:29
2019-09-17 09:49:02
Five Innovative Approaches To Improve Your Website in 2019