Why Acquiring Background Checks – and Waiting for the Result – is Imperative for Helping Keep your Workplace Safe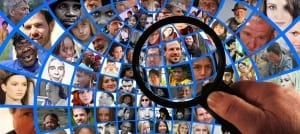 Whether you are a small business or a corporate giant, the need for placing security as a priority for your employees goes without saying. The very first step employers should take in providing a safe work environment is to screen all possible new hires through a quality background check. By "quality" I mean "thorough."
Yet, as a security expert (and a former Public Officer / Detective specializing in violence prevention), I often see employers who are more interested in the speed and cost of a background check rather than the quality.
However, I would go so far as to say that employers can't afford NOT to run a thorough background check. The threat of workplace violence is a continuing problem that will not be blunted by cheap and incomplete (or inaccurate) background checks.
Due to the frantic world we live in, too many employers and HR professionals believe that a comprehensive criminal record check can be completed instantly. But unfortunately, it cannot.
To buy into the INSTANT or "FAST FOOD" variety of background checks will not create a safe environment that every employer and employee needs and desires.
When You Use a Quality Background Check You MUST Wait for the Results before Hiring
It is an HR manager's dream: the perfect candidate walks into an interview with a superb resume, terrific qualifications, and great interview responses. It's a "no-brainer" that this is the right person for the job. Yet the dream can easily turn into a nightmare when the candidate is offered the job position BEFORE HR gets the results back from the background check.
The new hire starts work, and things are progressing well until a week later when HR receives the individual's background check. Reality hits. Besides many red flags, there are also prior convictions that leave the employer no other choice but to promptly fire the employee.
In this case, the new hire is terminated and must be escorted off the company property. It is a scenario that no business wants on its hands. Besides being an awkward situation, it puts the work environment of other employees in a compromised position rather than one of safety.
The Takeaway
Background checks are important in detailing an individual's history and play a big role in narrowing candidates. Depending on the type of background check, it can take some time for the results to return to the HR team.
Although waiting for a check to clear may seem like an inconvenience, it can't compare to the problems created by an ill-informed job offer. The screening process should not be overlooked or rushed.
It is far better to invest the time needed to secure a comprehensive background check and wait for the results before offering a job candidate the employment position. By doing so, you show your fellow employees that providing a secure work environment is your greatest priority.
---
About the Author

Mike McCarty is Founder & CEO of Safe Hiring Solutions with thousands of clients such as Liberty Mutual Insurance, Kiwanis International, Big Brothers Big Sisters, Boys and Girls Clubs, and more. Mike has more than 25 years of violence prevention experience that includes being a violent crime detective with the Metro Nashville Police Department, and a violence prevention consultant to organizations such as the U.S. Department of Homeland Security, U.S. Department of Defense, U.S. Department of Justice, National Sheriff's Association and the Federal Law Enforcement Training Center.
Related content from StrategyDriven
https://www.strategydriven.com/wp-content/uploads/magnifying-glass-1607208_1280.jpg
570
1280
Sharon Kastoriano
https://www.strategydriven.com/wp-content/uploads/SDELogo5-300x70-300x70.png
Sharon Kastoriano
2019-10-23 07:00:17
2019-10-23 01:57:36
Why Acquiring Background Checks – and Waiting for the Result – is Imperative for Helping Keep your Workplace Safe