Seven must-haves of a marketing communication strategy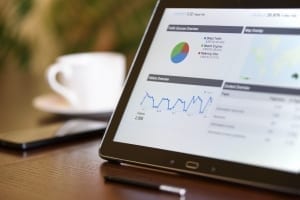 As an owner of your business, your first and foremost goal is to attract maximum revenues and sales. Unless you master this skill, your business will always go through uncertain scenarios and yearn for stability. Do you know why some of the brands are particularly good at this job? it's because they have crafted an impeccable marketing communication strategy.
Marketing communication strategy is a broad term that covers so many small aspects. However, you should not miss out on the following must-haves while designing a marketing communication plan for your company.
Identify Your Target Audience
If you don't have in-depth information about your audience, you can't expect any of your marketing campaigns to be successful or even come close to the desired results. The same stands true here. The more information you have about your customers, the better it is.
You can develop buyer personas around questions like:
Who currently buying your products?
Which geographical location is adding most to your bottom line?
Which pain points are pushing people to purchase from your brand?
Which age group and gender are more inclined towards your products?
Answers of these questions will give you a complete picture of your target audience. You can find out more about your online customers through Google Analytics and other tools.
However, in case your brand is fresh and lacks the necessary details to build buyer personas, you should invest in surveys and researches. Once you have identified the target market, you don't have to be an exceptional salesman to deal with customers. When people are getting what they are looking for, why you would have to influence them?
Come up with an effective branding message and Be Consistent
Every famous brand has done and achieved this. Brand messaging is something that can be dubbed as the philosophy of your brand. The brand message is what appeals to the audience, makes them curious and eventually pushes them to buy your product.
Begin with the tagline. It should be woven into words in such a way that people do not have to put any effort to remember it. Apart from that, you should craft a single paragraph conveying your brand values and the mission you want to accomplish. You can even assess the effectiveness of the message with a certain group of people before finally settling for it.
Remember, people will forget your tagline if you don't repeat it everywhere. So being consistent is very important. Be it your social media accounts, website or application, your tagline should be all over the place to represent your business.
Uncover your business objectives
Increasing sales, expanding reach, and building brand awareness: all of them are the key objectives for any business. Some owners would like to take one thing at a time. They would pick one objective first and then the others will follow. So if you happen to be one of those businessmen, it is obligatory for you to outline the particular objective you want to achieve first and then move on to the second one and so on.
At times when you are trying to incorporate too many things in your marketing campaign, people don't get a clear message and walk away out of sheer confusion. How can you be successful when people don't know what you are trying to convey to them?
Focus on the unique selling proposition
A unique selling proposition (USP) means emphasizing one factor that makes you "unique" from the rest of the competition. Here, you need not mention the features which people readily find in the other products. In other words, USP is a problem that nobody can solve better than you.
When you want people to change their old brand and shift to yours, the first thing they ask is "what makes your brand different than the others?" That's where USP swings into action. People won't come to you unless you address their pain points better than others. To sum up, a compelling USP separates you from "noise" and gives you "voice".
Pick the right marketing mix
Today, we have too many podcast hosting sites to market a brand. We are no more limited to billboards, print media or TV advertisements. There are options like email marketing, content writing, social media and much more. However, the drawback of having too many alternatives is that you could pick the wrong medium where you may or may not find your targeted audience and end up wasting your resources.
For example, if you choose to market your brand on social media then you have to realize all social media channels are not the same. What appeals to a Facebook user might not charm an Instagram user. That's where you have to pick and choose very smartly. Make sure you don't throw all your eggs in one basket. Always market on a variety of platforms for good results.
In order to be on top of your media campaign, you need to have a calendar by your side and schedule your posts at optimal times. if you feel confusion, SEO service in Singapore can help you to design the best digital marketing strategy that will make a clear strategy for you to woo your online customers.
Determine success metrics
As they say "what can be measured, can be improved". You must measure your performance to know where you are heading so that if the performance is not up to the mark, you can improve it. The list of various key performance indicators (KPI) is given below:
Social media shares
Number of website visits
Number of leads generated
Mentions on social media
Backlinks acquired from quality websites
Retention rate on your website
Number of followers on social media channels
As you can see, every platform has different criteria for performance. There are so many other metrics that we have not mentioned here, for example, likes and retweets. It is because relying on these metrics will not do any good for you.
Communicate your success to people
Once you are done with measuring your success, make sure you share it with your audience. It is a way to thank your consumers and make them feel important for being part of your success journey. Of course, nobody would like to be a part of a failing business. That way, not only old customers will show more faith in you but new ones will also start to engage.
The final verdict
As mentioned above, a marketing communication strategy is a blend of a variety of things. You can't take any of them lightly. From the first to the last step, all of them need to be undertaken with thorough planning. We have sketched out the must-haves of an ideal marketing communication strategy, you just have to implement them and wait to be awed by the results.
Related content from StrategyDriven
https://www.strategydriven.com/wp-content/uploads/digital-marketing-1433427_1280.jpg
854
1280
StrategyDriven
https://www.strategydriven.com/wp-content/uploads/SDELogo5-300x70-300x70.png
StrategyDriven
2019-11-13 16:00:55
2019-11-22 11:51:59
Seven must-haves of a marketing communication strategy