Taking A Business Blog And Making It Work For Your Business
StrategyDriven Insights Audio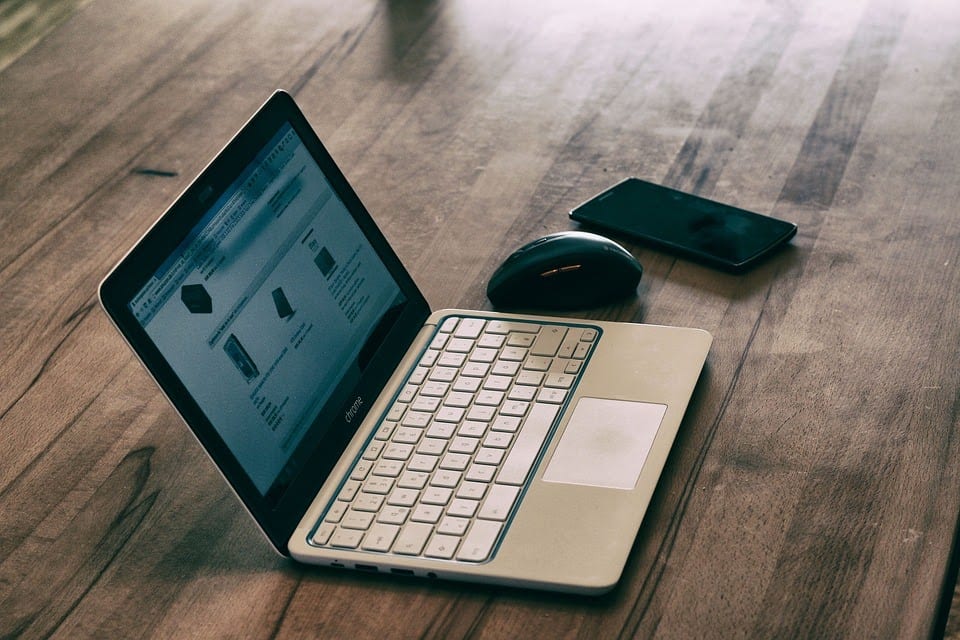 There is no denying that as a business you need to look at all the different opportunities and avenues to attract customers or clients to your company. While some people are going back to old methods of shopping their high street and supporting small and local businesses, the digital world is still expanding, and this can often be an area where a business is the most successful.
However, for many businesses, there are opportunities that you just don't take or utilise as best as you should. Sure you may have a content strategy when it comes to advertising your business online, perhaps a campaign where you use social media to keep things current and to engage with your audience. But there are other factors that you can consider, and a great option is a business blog. You may already have a page dedicated to blog posts on your main website, which is an excellent start to make, but could you do more? Here are some of the ways that you can take your business blog to the next level and make it work harder for your business. With very little effort.
Have your own domain
If you are serious about taking the business blog to the next level then it is important to ensure that you have your own domain name. While you may already have a dedicated page on your website, there is a missed opportunity of what a separate domain could do for you. Many people start off blogging with a host like blogger or WordPress. They choose a blog name, perhaps your business, but then the domain includes WordPress or blogspot within it. This means that you aren't completely self-hosted, and that you are not building your own domain authority. Which can help you become credible when it comes to audience, engagement and your reach on the internet. Consider obtaining your own domain and then focus on your SEO to build up your ranking. It may take time, but it can be a serious game changer when it comes to attracting more customers and clients to your main site. As there are two domains to work from when it comes to keyword selection and links.
Attend networking events and use the blog for it
Blogging and networking events can be overwhelming, but you are going to be in a room full of like-minded individuals and the opportunity to feel inspired and learn something new is not to be missed. Plus it enables you to work and network with others, so you may want to consider having business cards that not only include your business details but also your blog details. Many people at networking events may find that checking out a business blog is easier than heading directly to the website, a more informal approach. Of course, within the posts, you may then have links directly to your site so it can be a win win situation to find yourself in. Networking events can work wonders for gaining in popularity when it comes to the digital world, but also enable you to make new connections. You could then host articles on each others blogs, obviously with companies that are not a direct competition or threat to your business, and help to increase SEO in that way.
A blog can help SEO
We have mentioned SEO a few times already, but a blog can really help to enhancer that feature when it comes to your business. You can include keywords in blog posts and content, you can use the separate domain to link back to your main website and also see it as an informal sales tool. If you are unsure how to make sure that you are prioritising search engine optimisation, not just with your business blog but also your main website, then you can seek the help of an SEO company for guidance. It could be a great way to boost your credibility in the online world and be presented in search engine results when your company may not even be on the radar of a potential customer or client.
Focus on your brand and social media strategy
These days making more of your blog is so much more than the content you produce, although that is equally as important. It can be more to do with how you promote it and the readership you gain. It's all well and good writing a killer blog post, but if you don't promote it then you may find it doesn't get the readership it deserves, and therefore the traffic you want. Work on promotion through Facebook, Instagram and Twitter. Each have their different algorithms, so learn about the best posting times and what sort of content would suit.
Let's hope these tips help you to make more of a business blog.
Related content from StrategyDriven
https://www.strategydriven.com/wp-content/uploads/laptop-2324121_960_720-12.jpg
640
960
StrategyDriven
https://www.strategydriven.com/wp-content/uploads/SDELogo5-300x70-300x70.png
StrategyDriven
2019-12-20 11:00:25
2019-12-20 20:04:44
Taking A Business Blog And Making It Work For Your Business