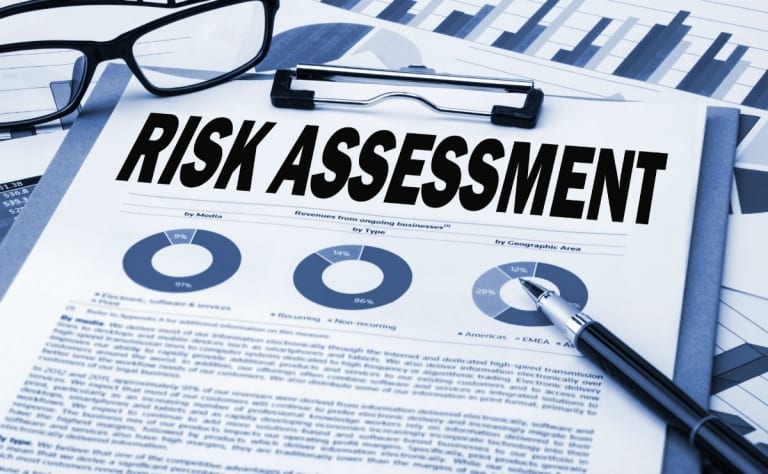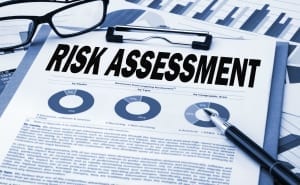 There is no question that IT security is a high priority for businesses and government organizations around the world. It seems like there's a new major story of a security breach every day.
Universities and even the U.S. Coast Guard were attacked with ransomware. You may think that your business is small so it won't be targeted. Every organization that has a network connection is at risk of an attack.
The best way to prevent an attack is to perform an IT risk assessment. Read on to learn what a risk assessment is and how you can perform one to improve your security.
What is a Risk Assessment?
Your first question is likely to be "What is a security risk assessment?" It's an in-depth process where you analyze your entire network and databases to determine where your systems are the most vulnerable.
That allows you to prioritize your risks and take action to secure your systems. This is an important thing to do regularly because it can save your business.
A security attack or data breach can be incredibly costly to your business. You'll experience downtime and lost productivity. Your business will also lose public trust, which can be very difficult to regain.
Your business may be exposed to class-action lawsuits. Those are very costly and could bankrupt your business.
How to Perform an IT Risk Assessment
You don't want to wait until your systems experience an attack to strengthen the security of your network. An IT risk assessment is a preventative measure that can help you identify your most vulnerable areas and plug up the holes in your systems, policies, and procedures.
Here are the steps you should take to perform a thorough risk assessment.
Know Your Most Vulnerable Assets
Usually, when hackers attack your systems, they want a couple of things. They want to get your most sensitive data, and they want to make money from it.
Your first step is to identify the areas that are real threats that hackers could attack. For example, databases where you store payment information needs additional security.
Intellectual property, trade secrets, confidential documents with vendors, servers, and contact information all require a high level of security.
You want to ask yourself what types of data you collect, why you collect the data, and where the data is stored.
Review Current IT Policies
Most organizations have an IT policy that governs how internal networks and devices are used by employees.
Employees are often the biggest threat to businesses because they are targets of phishing attacks. They just need to click on the wrong email to bring your systems to a halt.
Another area that needs review is mobile device usage. Many employees are mobile and conduct business at client sites and coffee shops. You need to have a strict policy to protect these devices.
For example, a part of the policy could state that they cannot use a public WiFi connection to connect to your network. Instead, they have to use a VPN at all times.
What Would Happen If…
This step isn't very fun, but it will help you figure out the worst-case scenario if you were to experience an attack.
Think through different situations, like what would happen if you got hit with a ransomware attack. What would the consequences and the costs be to your organization?
Other situations include data loss and compliance consequences. In some cases, a data breach could violate privacy laws and regulations. That could result in major fines for your organization.
Compliance Audit
As part of your audit, you need to make sure that your organization is in compliance with various privacy and data laws.
This will vary by industry, so you need to be aware of the laws and regulations that apply to you.
Prioritize the Threats
Your next step in the risk assessment is to prioritize the threats according to the cost to your business.
You want to have three levels of danger to your business – high risk, medium, and low risk.
For example, a denial of service attack would be detrimental to your business because it would bring down your servers. This would be a high-level threat.
A natural disaster could be a low-level threat if your building is far from a flood plain or is in an earthqueak-resistant building.
Create an Attack Strategy
You have to develop a plan of attack to shore up the security of your systems. This will help you take care of the most critical threats first and then tackle the low-level threats.
You should have a spreadsheet or document that outlines the threat, when it needs to be complete, and who is responsible. That will keep everyone accountable.
Educate Your Team
The one thing you can do to prevent security attacks is to educate your team. Not just the IT staff, but everyone who interacts with your networks. That could be vendors, customers, or employees.
The more they understand about IT security, the less risk they become to your business. That enables them to be on the lookout for threats and bring them to your attention.
Have a Response Plan
It also helps to have a response plan in place in case the worst does happen. Your response plan is meant to take quick action to minimize the damage.
Be Smart About IT Security
If there's one major threat to your business, it's your IT network. Hackers will try to get into your systems and steal data, which can be sold to the highest bidder.
The best way to prevent those attacks is to do an IT risk assessment. That is an in-depth overview of your systems and networks to identify the vulnerabilities and close them before it's too late.
Do you want more great tech content? Come back to this site again for more great articles.
FREE related content from StrategyDriven
https://www.strategydriven.com/wp-content/uploads/Stay-Secure-How-to-Do-an-IT-Risk-Assessment.jpg
740
1200
StrategyDriven
https://www.strategydriven.com/wp-content/uploads/SDELogo5-300x70-300x70.png
StrategyDriven
2019-12-30 20:00:54
2019-12-30 15:01:34
Stay Secure: How to Do an IT Risk Assessment