6 Tools to Utilize For Making Your Startup Logo Standout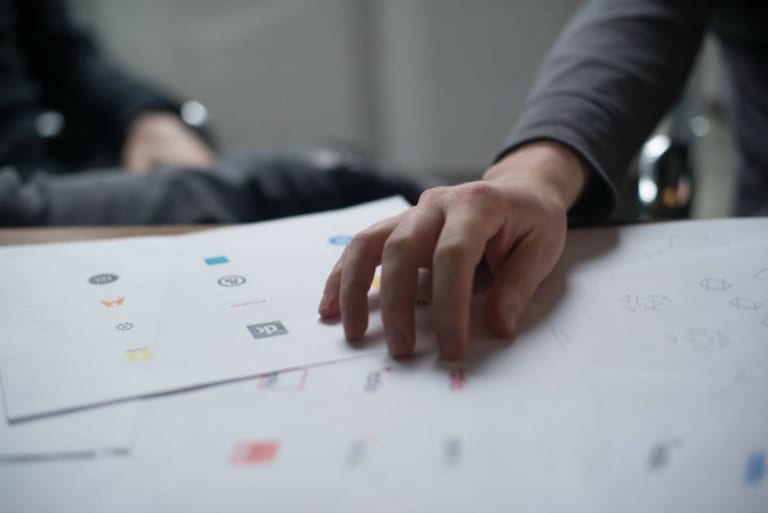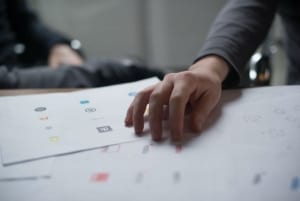 When you're starting a company you only get once chance to make a sterling first impression.
A startup logo is perhaps the essential part of your initial visual presentation.
Without a great one, you're going to be in hot water with potential investors.
But with that great logo? The sky is the limit. So, let's jump right into some great tools which can help you create the logo your company deserves.
1. Adobe Illustrator
Adobe Illustrator is the gold standard of graphic design programs. It's a vector-based, highly customizable program that allows you to get to the meat of the matter quickly and easily.
While it's not overly complex for a graphics program it's not something most people can just pick up and run with either. You'll need to invest some time into learning about the program itself.
It's also rather expensive. Illustrator is one of Adobe's subscription programs, running around $21 per month instead of you playing a flat fee upfront. If your business isn't going to be graphic intensive you may want to skip it.
Still, it's not hard to see why it's often the first choice people go to when they're branding a startup.
2. Affinity Designer
Affinity Designer was originally an Apple only program but a few years back the company began releasing its software for Windows use as well. It offers most of the features of Illustrator without the high cost.
Designer is a bit less user-friendly than Illustrator but it's become the choice of many graphic professionals just getting started in the business. It can be bought for $50, making it an attractive option to many.
The program can be used for any high-end graphics work that needs to be done and remains a great vector tool for freehanding designs.
It's not quite industry-standard yet but it has a decent market share for professional designers, particularly newbies and dabblers who don't want to pay monthly for Adobe's programs.
3. Gravit Designer
Gravit Designer is another excellent option for those looking to design a logo. The service features an annual charge for the pro version but its relatively modest at roughly $50 annually. The free version is still solid enough to allow for great logo designs.
This is another vector-based program, which is important for logos since you can re-size vector art without loss of quality like you'd experience with design programs that are only based on pixels.
The free version is only usable online and allows for limited export options but it's your best bet if you want a professional-quality program to create a completely unique logo without having to shell out for software.

4. LogoMaker
LogoMaker is another tool that gets frequent use. The price can seem to be a bit much but if you lack any real graphic design skills in your startup's pool then you may find it's worth the cost in the end.
LogoMaker allows you to input your company name and has a wide variety of different templates to choose from. With a bit of thought put into the other essentials of the design process you can still use it to create an enduring, iconic logo.
That said, it's not as free-form as the first few tools on our list. That makes it limiting for those with artistic skills and it costs roughly $40 to buy the logo once you're done using the online tool so it doesn't save much money in the end.
Still, it's an excellent option for those who don't have access to professional graphic design in the office.
5. Logo Design Studio Pro
If you're looking for a combination of a one-time upfront charge and user-friendly logo creation then you're in good hands with Logo Design Studio Pro. It's also a vector-based program to allow for nearly infinite resizing.
This program is much more customizable than many of the logo specialist tools out there and comes with thousands of different templates that you can work with while you're creating your logo.
The only downside? It actually costs more than some of the professional graphic design programs out there. You'll take a $60 upfront to get access to the program.
Still, the combination of price, customizability, and preset configurations make it an excellent tool for a startup just beginning on their graphic design.
6. Canva
Canva makes an excellent argument for being one of the best low-cost graphic design programs around. The program is actually completely free to use provided that you're using their basic elements and you can even import your own without any additional cost.
They offer a large array of other professional elements as well, but they cost $1 each.
Which… isn't bad if you've been paying attention to the costs of most of the programs on our list. Its main drawback is that it's not super customizable but it's powerful enough to create a professional logo with an amateur at the helm of the design project.
Canva is probably the cheapest way to produce an exceptional and professional logo for a beginner. Just be aware that there's some serious limits on creativity in the program for those who really want to get wild.
Make Your Startup Logo Design Quick and Easy!
Your startup logo is there to put your best foot forward.
The careful design takes time, even if the end result seems quite simple. For most, it's simply a matter of finding the right program to begin the process. There's something out there for every skill level and taste, so give one of the above programs a shot.
It's quick and simple to get started, however, so why not get started today?
Related content from StrategyDriven
https://www.strategydriven.com/wp-content/uploads/6-Tools-to-Utilize-For-Making-Your-Startup-Logo-Standout.jpg
802
1200
StrategyDriven
https://www.strategydriven.com/wp-content/uploads/SDELogo5-300x70-300x70.png
StrategyDriven
2019-12-31 07:00:06
2022-10-14 10:22:21
6 Tools to Utilize For Making Your Startup Logo Standout