Do You Have What It Takes to Hack It as a Female Founder?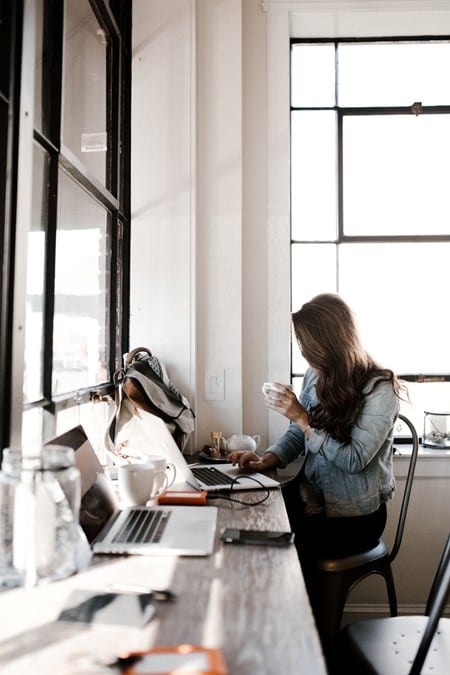 Women's curiosity and interest in entrepreneurship is at an all-time high. Getty Images has seen a fourfold increase in searches for "woman entrepreneur" photos in the last year alone. With the popularity of television shows such as Shark Tank and The Profit, more and more women are wondering if they have what it takes to be a female founder.
It takes more than having a good idea to be a successful entrepreneur. While there are a vast range of personalities, educations, and backgrounds among female founders, there are a few personality traits that are paramount to hacking it as a woman entrepreneur.
Passion is one such trait. To be a female founder, you must be passionate about the product or service you have devised to solve a problem. Authentic passion is what helps women find the best employees, sell their customers, and sell potential investors. If you don't believe in yourself and your idea, no one else will, no matter how good it is.
Having enough grit and self-motivation to overcome setbacks and disprove early nay-sayers is another important characteristic of successful women entrepreneurs. The women who use negative statements as fuel for success instead of self-doubt are the ones who build ideas into thriving companies. Entrepreneurship is a high-contact emotional sport. If you get knocked down or denied seven times, you need to stand up eight times and keep pushing to make your dream a reality.
Long-term vision is needed for women to make the leap into entrepreneurship. Our tendency to be risk adverse serves us well after we launch a company, but that same tendency can having us making lists of reasons why we shouldn't launch our own businesses. Female founders typically have the ability to see the big picture and justify the risks and challenges that come with startups because they know they will be successful.
If you have an amazing idea as well as the traits outlined in this article, you have what it takes to hack it as a female founder. Take the time to validate your idea and market, map your business plan, and prepare for the ride of your life!
---
About the Author
Danielle Tate is the author of Elegant Entrepreneur
and founder and CEO of MissNowMrs.com, a multimillion dollar online name-change company. As a female founder in her 20s she noticed that few business guides offered step-by-step advice to smart but inexperienced entrepreneurial woman.
Related content from StrategyDriven
https://www.strategydriven.com/wp-content/uploads/FemaleEntrepreneur.jpg
675
450
StrategyDriven
https://www.strategydriven.com/wp-content/uploads/SDELogo5-300x70-300x70.png
StrategyDriven
2020-01-06 11:30:10
2020-01-08 21:32:37
Do You Have What It Takes to Hack It as a Female Founder?