How Entrepreneurs Can Leverage a Remote Workforce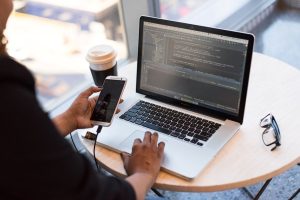 Around 36% of companies report that they will be using a hybrid work model permanently. But despite the prevalence of hybrid work ecosystems, some entrepreneurs may feel hesitant to take the leap. Some reason that it's important to have in-person connections with their employees, especially when the business is new or in a growth phase.
Even though personalized connections are important, there's no reason to limit yourself to a traditional, office-based work environment. And with the variety of cloud-based project management tools available, you may be able to get even more out of hybrid or remote workers than those sitting in the office.
Use a Project or Merit-Based Compensation Structure
How do you know if your remote workers are earning their pay? You can eliminate uncertainty around this question by using a project-based compensation system. In this way, employees get compensated, at least in part, according to their accomplishments, as opposed to simply putting in hours or connecting to your system. Here's how this can work, step by step:
Set up milestones for projects.
Provide your employees with two kinds of pay: a weekly minimum and a milestone-based bonus.
Evaluate progress towards each milestone on a weekly basis, providing adjustment, encouragement, and tools to support your employees' efforts.
When the milestone has been attained, have a brief meeting to review the quality of work, how they felt about the process, and how you can better support them for the next milestone.
Pay your employees. Even if the end result isn't quite up to your expectations, pay your employees anyway.
This kind of structure works well with anything that involves employees producing a product. However, a milestone-based system could be a challenge when employees perform duties such as customer service or tech support, where success is at least somewhat determined by the experience of the person they're serving.
If this is the case, you can use high-level metrics as milestones, providing remote employees with bonuses when those are met. Naturally, the longer the period between bonuses, the higher the base pay needs to be. But regardless of the ratio, bonuses are a powerful motivator for employees you can't monitor face-to-face.

Use Cloud-based Project Management Tools
A lot of business-critical work can either be accomplished digitally or produced in a digital format. If this is the case with your remote employees, you cannot only use project management tools to organize tasks, but you can also use them as a conduit for submitting work products.
The types of tools you use will depend on your industry and the infrastructure of your business. However, in most cases, you can gain both organizational and operational efficiency with the right digital solution.
Some common project management tools that work for remote employees include:
Monday
Easy Projects
Zoho Projects
ConnectWise Manage
ProntoForms
Wrike
Regardless of how you keep track of what your employees do, it's important to maintain open lines of communication. Fortunately, many project management solutions also include several forms of communication, so they can serve as platforms for both interaction and production. You can also use vanity toll-free numbers to encourage remote employees to reach out whenever they want to ask questions or need support. For example, the number could be something like 888-HELP-NOW, which would be a breeze for remote employees to remember, providing simple access to the support they need–as easy as walking down the hall to chat with IT.
Provide Structure—But Not too Much
By striking a balance between structure and employee freedom, you can create an atmosphere that encourages employee satisfaction and productivity. Even though clocking in and out may work well for a manufacturing facility, forcing employees to register exactly when they log in, and disconnect can have negative consequences. They may feel like "big brother is watching" when you want them to see you as a helpful resource focused on supporting their achievement.
Here are some ways you can set up a structure that respects employee wishes without weakening your operation:
Hold employees accountable for what they do and create instead of when they're in front of their screens or taking calls. Provide positive feedback when their production meets or exceeds expectations and constructive feedback when it falls short.
Use a flex-time setup, where employees can take breaks when they'd like but for a limited amount of time. For instance, they can have an hour-and-a-half of downtime every day whenever they want.
If your business model allows for it, give employees the freedom to work on weekends as well, especially if they have to take care of something during the week and don't want to lose pay.A remote workforce can save you a lot of money when it comes to office expenses while simultaneously enabling greater agility. With a project-based payment structure, cloud project management tools, and just enough structure, you can create a productive remote work environment that makes employees happy while making you money.
Related content from StrategyDriven
https://www.strategydriven.com/wp-content/uploads/pexels-christina-morillo-1181244.jpg
801
1200
StrategyDriven
https://www.strategydriven.com/wp-content/uploads/SDELogo5-300x70-300x70.png
StrategyDriven
2022-12-07 17:00:08
2023-04-22 13:01:57
How Entrepreneurs Can Leverage a Remote Workforce