StrategyDriven Insights Audio
Whether you're a business owner or a marketing manager, you've probably heard about the importance of SEO for your company on more than one occasion. Maybe you've even already put in the leg work toward kickstarting your SEO and creating a solid plan to grow your online presence.
But, having an SEO plan in place isn't enough. It needs to constantly be looked at, tweaked, and changed in order to fit with trends and algorithm changes. Google made headlines in 2019 with its BERT algorithm update, and the search engine shows no signs of slowing down on changing the way it promotes pages and content.
That's just one example of how quickly things can change and how fast technology moves. If your company isn't keeping up with it by allowing for an adaptable SEO strategy and by using quality SEO services, it won't take long for you to fall behind in your marketing efforts.
So, what are some of the trends you need to keep up with in the world of SEO, in order to stay relevant?
1.  User-Focused Content
For years, you've likely focused on keyword strategy and link-building. While those things aren't just going to disappear overnight, it's important to start shifting the way you create content. For example, with Google's ever-changing algorithms and people's desire to form more relationships with businesses, rather than just be target demographics, content is going to have to focus more on user intent.
It's not going to be enough to piece together words and phrases people might search for. Even keyword research tools may become less useful as time goes on.
So, what can your business do to keep up with the change in where content is going? Listen to your customers, clients, and followers. Focus on their questions, concerns, and comments through every aspect of their journey with your company, whether they use your product/service or not. By really listening to what people are saying about your business, you can hone in on what they're looking for, and develop your content accordingly.
2. High-Quality Content
It's no coincidence that the top two spots on this list focus solely on the content of your website. Content is king for a reason, after all.
Not only is it important to shift your content more toward the reader, but it's equally important to make sure that content is readable.
What does that mean?
Simply put, if the content you're pushing out on a regular basis isn't easy to understand, it's going to start to rank poorly. Google might not be advanced enough to play the role of editor yet, but there's no doubt that day is coming, soon.
In the past, releasing new content regularly was a good tactic for boosting your rankings. While updating your content regularly is still a must-do, it's not enough to put together poorly-written pieces just for the sake of a ranking. Instead, your mindset should be to have the best content on the web, consistently. If you don't feel that someone on your team has the writing skills that will continue to get you noticed, it's worth it to hire professional writers, even on a freelance basis.
3. Managing Your Reputation
As more businesses and websites compete for high-ranking spots, your reputation will start to play a big part in where you're found on that list. Google will look at the E-A-T (Expertise, Authoritativeness, and Trustworthiness) of a business based on its digital impression.
You should only be publishing content about things you know. With words like "fake news" trending in today's society, it's easy for people to be skeptical about things they read online, so you have to prove yourself as a trustworthy source of information. Always double-check what's being published to make sure it's accurate and true. One false statistic or exaggerated claim can end up causing a lot of damage.
Your reputation will also be scrutinized when it comes to negative comments and reviews posted about your business online. Negative comments may have deterred potential customers away before. But, now? They could turn Google off from giving your site a high ranking.
If you have other people writing for you or contributing pieces of information to your website, it's just as important to make sure they have a solid reputation, too. Quoting someone who has been proven to be a fraud or someone with no authority in a particular subject could make your content (and business) seem just as ill-informed.
So, do your research, write what you know, and work hard to preserve positive customer experiences.
4. Focus Your Attention on Mobile
Did you know that 60% of Google searches are done on a mobile device? Or, that over 2 billion people use their smartphone exclusively to access the Internet?
If you've been ignoring optimizing your website for mobile, it's time to make it a priority. Mobile search is only going to become more popular over time thanks to a society on the go, and consumers are growing used to instant gratification. If your website doesn't load quickly on a phone or is impossible to navigate, they're going to turn away in a matter of seconds and look elsewhere.
It's worth it to higher graphic designers or web designers who specialize in mobile web development to make sure your site is easy to work through, even on a smartphone. It used to be the norm to create a site on a desktop and later optimize it for mobile. Now, the trends are showing us that it may be time to start flip-flopping that old rule of thumb.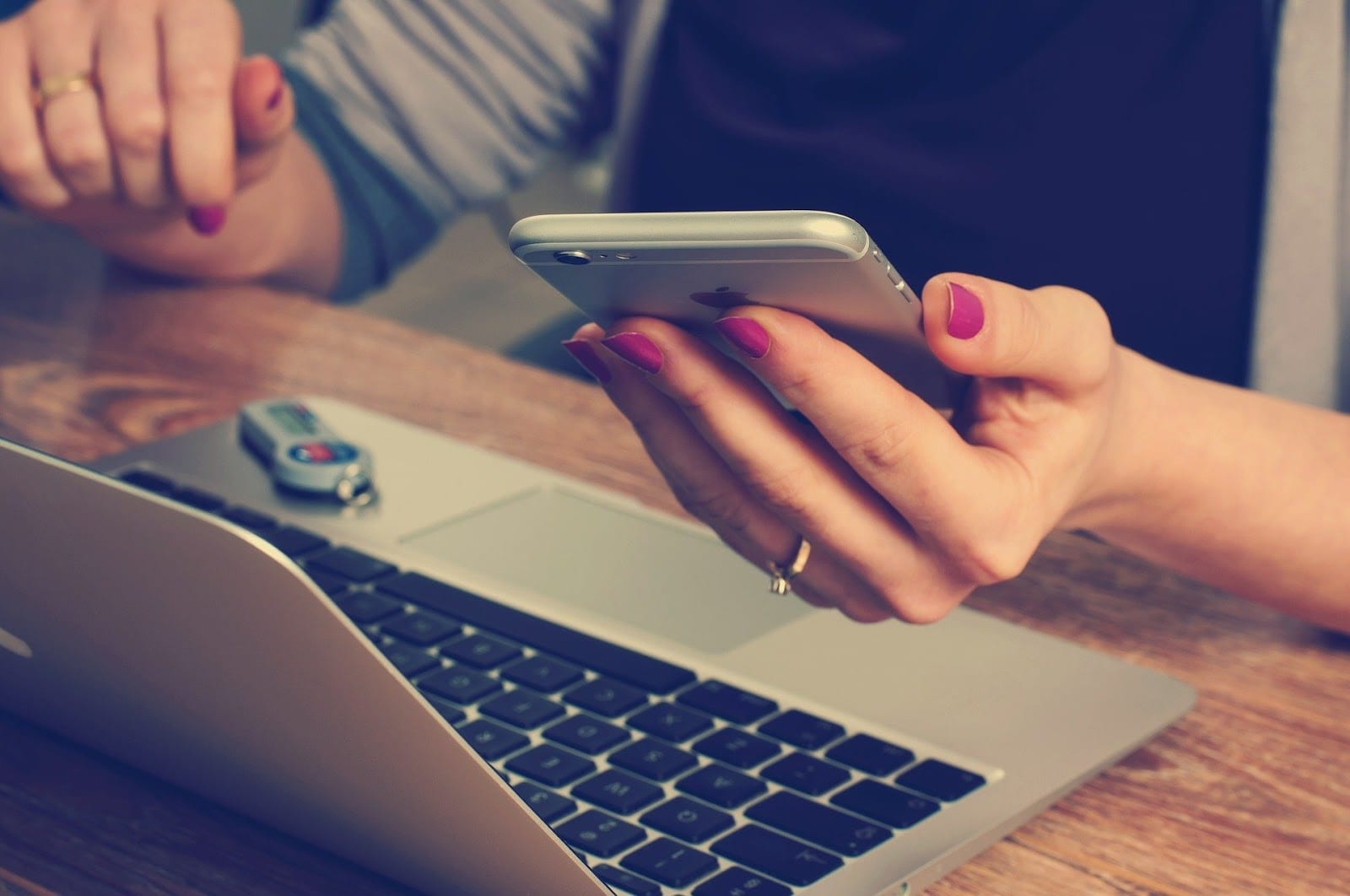 5. Building Your Brand
More companies are starting to focus on paid advertising, especially on social media. There was a time where spending very little on social media could get your business heavily-noticed. Now that the practice is becoming more saturated, the ROI is reduced. It's also likely that the cost will go up, so you'll have to spend more to get less.
Chances are, you're going to have to continue to spend something on social advertising, just to stay relevant. But, it shouldn't be where you focus all of your attention. Instead, shift your goals toward building your brand and promoting brand awareness.
Both Google and Bing have made it known that linkless mentions of your business are used as ranking signals. So, the more people that are talking about your company online, the better.
When you utilize social media listening, you can pay attention to how often your brand is being talked about and what people are saying. It also gives you a great opportunity to interact directly with customers and followers of your business. When you give your business a personality by talking directly with your audience, you're developing trust. That can help you to stand out among competitors who are simply following the normal trends with canned responses and limited social interaction.
6. Voice Search Optimization (VSEO)
By 2022, voice-based shopping is expected to reach up to $40 billion. That's just one of the staggering stats associated with this phenomenon that continues to grow in importance. VSEO is huge among teenagers and young adults, so it's undoubtedly going to take over the next generation of searchers.
What does that mean for your business? Since people are asking more direct questions via voice (and typically doing so using full sentences), you're going to have to consider exactly how those questions will be asked.
What makes VSEO different from traditional search is that when someone is typing, they're more likely to use snippets of a phrase, or just one to two words in order to get the information they want. Since searching via voice tends to feel more conversational, they're going to use longer questions and phrases. Those same questions and phrases need to be brought up in your content in order to be seen. Think about how most questions start, with the same few words:
If your content isn't including those key terms or the answers to the questions people are asking, you're going to become less relevant when it comes to your overall ranking.
So Many Changes, So Little Time
With technology changing so quickly and Google coming out with new algorithms all the time, it can feel as though it's hard to keep up with the latest SEO trends. But, there's one major theme that you can probably see through all of these trends: The user should be your focus.
When it comes to the content you produce, the trustworthiness of what you say, the ease of which people can view your site via mobile, and how well your brand connects with consumers, it all comes back to user experience (UX).
So, while keeping these trends at the forefront of your marketing/SEO plan will help to keep you from becoming stagnant in your efforts, the most important thing to keep in mind is how those efforts are targeted toward the people searching for you, and those who have already discovered you. That's a "trend" that will only continue to become more important each year.
Related content from StrategyDriven
https://www.strategydriven.com/wp-content/uploads/digital-marketing-1725340_1920.jpg
1066
1600
StrategyDriven
https://www.strategydriven.com/wp-content/uploads/SDELogo5-300x70-300x70.png
StrategyDriven
2020-01-29 13:00:47
2021-01-06 20:56:34
6 SEO Trends You Can't Ignore This Year (and Beyond!)