Can Your Employees Sue You for Emotional Distress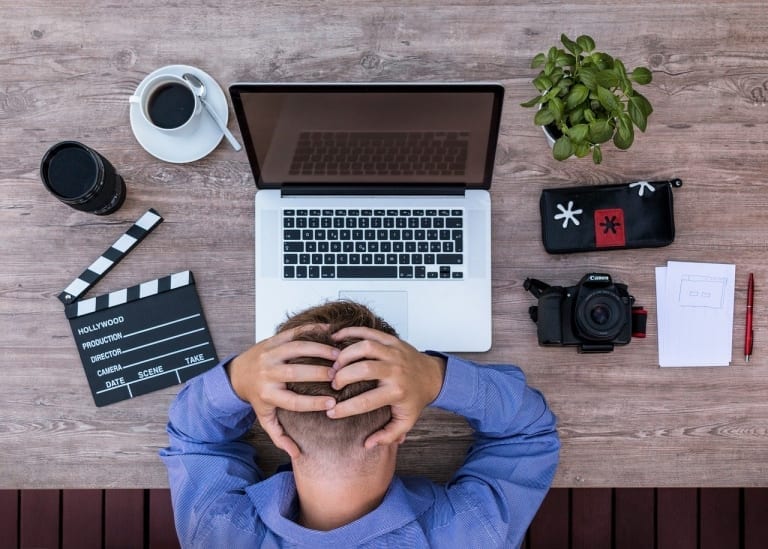 Any business should consider the mental wellbeing of its employees. Work is stressful enough without people having to deal with the outrageous behaviors of others. Major depression and burnout cost companies billions of dollars every year. In this context, the stress in the workplace is not something to neglect. From a legal standpoint, employees have the right to sue a business for emotional distress. Here is what you need to know.
Employers Have Double Legal Duties
As an employer, you have the legal duty to avoid inflicting emotional distress to other people. You must use reasonable care to prevent such issues. You are responsible for all your employees' conduct. Say an employee causes emotional distress to another employee or a client. If you knew and did nothing about it, you are vulnerable to a lawsuit.
Making the Difference between Legal Types of Emotional Distress Cases
An employer must follow the letter of the law and its spirit. You may do everything right and face legal exposure. Some of your employees may have asked themselves, "can you sue for emotional distress" at least once. The answer is "yes," but it depends on the situation. Most people will not sue you because you are annoying as a person. They will if:
you are a negligent manager;
engage in reckless/outrageous behavior towards them;
your management led to workplace accidents and injuries;
you ignore their complaints.
With burnout syndrome, depression, or sexual harassment, the law is intricate. In this context, you need to know the difference between NIED and IIED.
The best way to move forward is to hire legal aid. It may be hard as a small business to find the right law firm. But, it will save you money in the long term. Most likely, it will protect your reputation.
NIED – Negligent Infliction of Emotional Distress
Employees can sue for NIED when someone else's negligence leads to their emotional distress. The proof varies from state to state. These are the general provisions when making a case:
The employee must prove that the defendant (employer) engaged in a negligent activity.
The employer is open to an NIED suit if he/she willfully violated a statutory duty.
The plaintiff suffered significant emotional distress (as described by the law). They must prove its occurrence, persistence, symptoms, etc.
The plaintiff's emotional distress is a direct consequence of the defendant's negligence.
Example: Employees can sue within an NIED framework if a piece of equipment fell and nearly crashed them.
IIED – Intentional Infliction of Emotional Distress
Bad behavior opens the door to an IIED suit. There are no guidelines on what represents extreme, reckless, or outrageous behavior. It is why IIED is hard to prove in court. Don't misjudge the courts and lawyers, though. An IIED claim must target conducts that go beyond the usual workplace insults, threats, or annoyances. They should not exist, either, but they do not pack a big punch in court. What comes with heavyweight is the following combination of factual elements:
The employer/their agent's conduct was deliberate and reckless. And there is proof to back up this claim.
The defendant/their agent engaged in extreme or outrageous behavior (and the plaintiff can prove).
This conduct led to an employee's emotional distress.
The employee can prove the causality and the severity of the distress.
Example: You are open to IIED claims if you neglected an employee's complaints regarding sexual harassment. Your failure to respond to numerous notices for months will most likely put you in the defendant's chair.
In IIED claims, fright or shame can fall under the umbrella of "emotional distress." As we said above, you are responsible for the conduct of all your employees. Consider promoting a safe working environment. Remove any risks of sexual harassment, bullying, shaming, emotional abuse, social isolation, etc.
Can You Put a Price on Your Employees' Feelings?
If an employee wins an NIED or an IIED claim, you have to pay for damages. The payment is relative to the severity of the emotional injury. You should consider legal advice in such cases, even if you are a small business. Many NIED and IIED cases settle outside of court. You need to know your rights, your employees' rights, and the methods you have to make their lives better and safer.
Related content from StrategyDriven
https://www.strategydriven.com/wp-content/uploads/youtuber-2838945_1280.jpg
915
1280
StrategyDriven
https://www.strategydriven.com/wp-content/uploads/SDELogo5-300x70-300x70.png
StrategyDriven
2020-02-14 07:00:36
2020-02-14 08:55:11
Can Your Employees Sue You for Emotional Distress