How to Grow Your Ecommerce Startup in Year One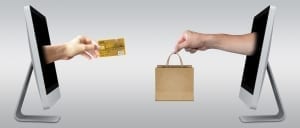 As many proud business owners can attest, the growth cycle for ecommerce businesses doesn't necessarily adhere to older principles related to the growth of physical stores. Indeed, when you're setting up online, you're bypassing many of the difficult aspects to scaling that you'd have had to work through with brick-and-mortar stores.
In this article, you'll learn about your priorities in year one in order to make a sustainable and profitable business that scales effectively into your second year of operations.
Marketing
To scale, you need more people to visit your website, and more people to make purchases to boost your ecommerce business' profits. It's really that simple. While there are some other underlying elements to scaling mentioned later in this article, you're going to need to build out a marketing campaign as a priority in order to draw in traffic, clicks, shares and sales to your site.
You can do this in a number of different ways, depending on your budget and the personnel you have on-side. If you're a small company, you may prefer to outsource marketing to an experienced digital marketing firm, which will help you build a long-term strategy to increase engagement. Otherwise, look online to uncover some of the fundamentals of digital marketing, enabling you to slowly bend your strategy to fit with the wants and needs of your audience and your target customer.
Operational Efficiency
Many ecommerce startups begin with manual processes, and slowly move into the automated software world as they scale. That's exactly what you should be looking to do in your first year, so you spend less time managing orders, responding to emails, and doing all those little repetitive jobs that end up consuming most of your waking day.
As a starting point, you should automate orders on your website, and automate emails through to confirm orders, confirm subscriptions, and add individuals to mailing lists. Mailing lists are incredibly important for your data collection, and to offer deals and discounts seasonally, so they're also best set up in your first year in business. Once you've taken a good look at your operations, and made as many of them automated as possible, you'll be able to deal with scaling far easier.
Deliveries
The only physical part of your ecommerce business is delivering parcels to customers. You want this to be as effective and efficient as you can possibly make it. You'll know only too well that one of the main market differentiators in the ecommerce world is customer service, and that's primarily driven through cheap yet swift delivery services. You need to get your parcel to its destination within the shortest-possible timescale.
The problem with distribution is that you can ship your products easily to local distribution centers – but it's the final mile that's the kicker, adding costs to your overall logistics operation.
Indeed, last mile delivery costs are one of your greatest overheads, and something you're going to want to keep low in order for you to succeed in your first year in ecommerce. Be careful when signing contracts that you're getting what you want to get from your delivery deal, and that you can hold delivery companies responsible for late packages, too.
Funding and Cash Flow
Finally, you need to be cognizant of your funding situation, and how much cash you'll have in the kitty to support a growing business, before you enact your scaling plan. If you're unable to meet soaring costs related to providing more for your customers, you'll miss out on delivery times, you'll miss payments to clients and subsidiaries, and you'll endanger the soul of your business just as it shows promising signs of sustained growth. You need capital – some saved for worst-case scenarios – before you scale.
This capital will help you bring in new personnel if you're swamped with orders to process. It'll enable you to buy in bulk, reducing your order costs in anticipation of larger order volumes and it'll enable you to invest in made-to-scale, cloud-based software – the kind that'll help you to build your audience through automation, and meet the extra demands placed upon the entirety of your operations. With financial security in place, you won't need to worry about your labor and your investments going to waste as you'll be prepared for your next great step into ecommerce profits for 2021.
These tips are all designed for ecommerce startups in their first year – those which are ambitious to scale, but a little concerned about how to achieve sustained and sustainable growth into 2021 and beyond.
Related content from StrategyDriven
https://www.strategydriven.com/wp-content/uploads/ecommerce-2140603_1280-1.jpg
548
1280
StrategyDriven
https://www.strategydriven.com/wp-content/uploads/SDELogo5-300x70-300x70.png
StrategyDriven
2020-03-04 17:00:59
2020-03-26 19:31:19
How to Grow Your Ecommerce Startup in Year One