10 Top Tips For Starting Your Own Business At Home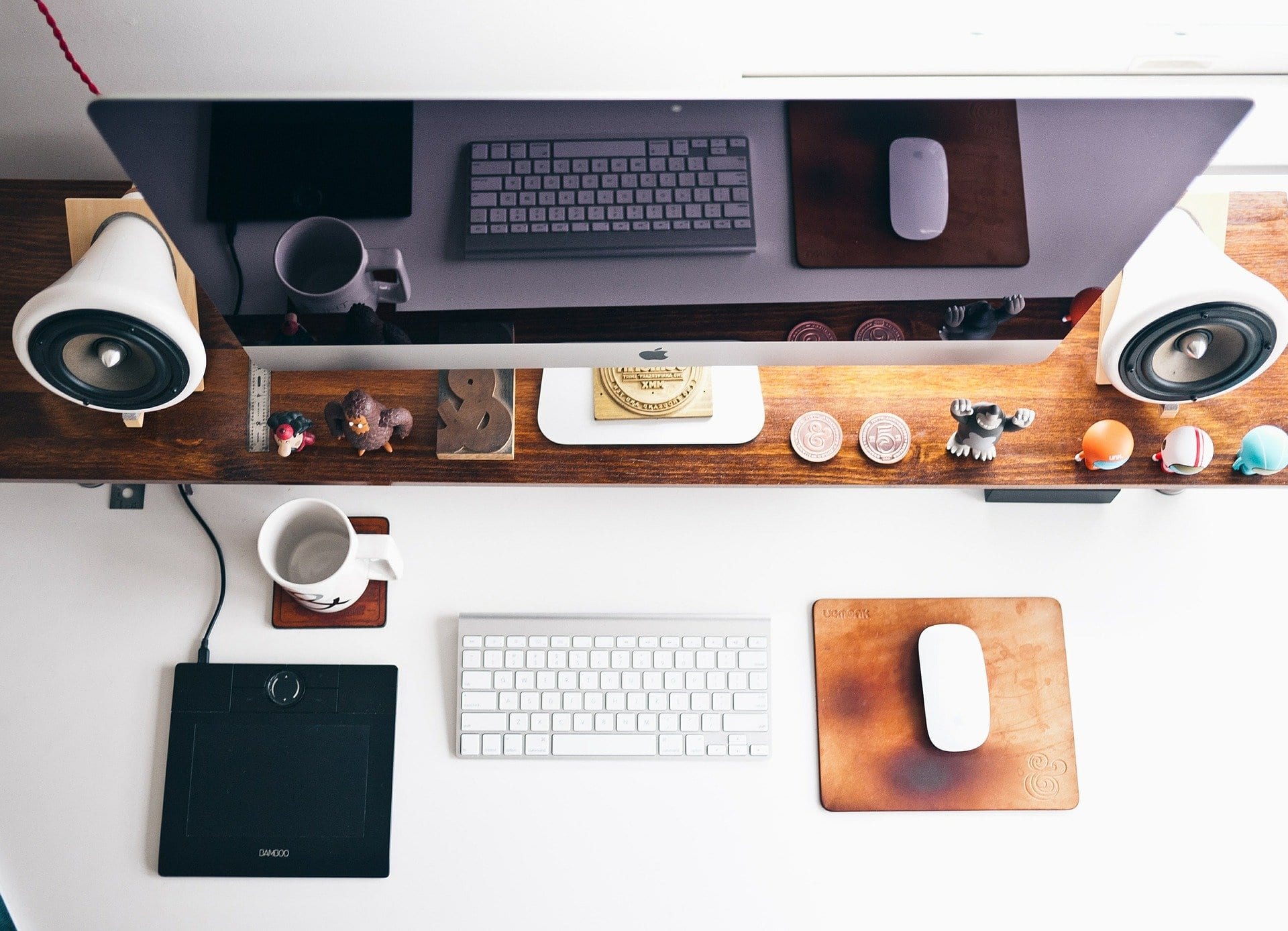 If you're thinking of starting your own business at home but you don't know where to begin then don't worry, you have definitely come to the right place. Whether you're starting a business as a result of COVID-19 or you've had a business idea in mind for years, you need to be sure you're doing all you can to make your first year a success. Whilst it may be overwhelming at first, there are lots of tips and tricks you can pick up to ensure you're doing your best. From determining your target audience to creating a routine that you easily can work to each day, the more you're doing to help your business succeed the better. With that in mind, here are 10 top tips for starting your own business at home:
Consider What Your Business Is Going To Do And How You're Going To Make Money
One of the first things you need to do when it comes to starting your own business is to think about what your business is going to be doing and how you're going to be making a profit from it. Although it may seem obvious, people often forget about this stage of their business plan.
If you're unsure, the best thing to do is write down all of the products and services you're thinking of offering, focussing on the value each of them will bring to the customer. Once you have done that, you will be able to think about a price point. If it helps, you may want to consider looking at your competitors and what they're doing. When it comes to doing your first competitor analysis, you may want to do a little bit of research first.
Write A Detailed Description Of Your Target Audience
In order to create a business that is going to succeed, you need to think about who your target audience is. Whilst it may take some time, you need to ask yourself as many different questions as you can in order to create the perfect customer avatar.
Questions you may want to consider asking yourself include:
How old are they
Are they male or female?
Where do they live?
What do they do for a living?
What do they like to watch on TV?
Where do they like to shop?
Do they have any children?
What hobbies do they have?
What social media platforms do they use the most?
How often do they get paid?
What are their pain points?
Once you have asked as many different questions as you possibly can, you will be able to create an image of what your ideal customer should look like. This will make it much easier to market your product in the future.
Create A Comfortable Space For You To Work That Is Free Of Distractions
Working from home is incredibly difficult as you associate your home with being able to relax. Whilst you're allowed to relax in your own home, you also need to ensure you have a specific space that is dedicated to working. Whether that's a home office or a desk in your living room, knowing that you have a comfortable space that is free of distractions will help keep you motivated when you're struggling to concentrate. For tips and tricks when it comes to creating a working space that motivates you, you can visit this site here.
Make Sure You're Working To A Routine
Similar to the point above, you need to ensure you're sticking to a working routine. Whether that means starting at the same time every day or ensuring you have an hour-long lunch break, you're going to find you get much more done if you have a routine.
Do As Much Research As You Can When It Comes To Running A Business
If you have never run your own business before, you need to be sure you're doing as much research as you possibly can in advance. From following successful entrepreneurs on social media to reading as much information as possible, the more you know about running your own business the better. If you're struggling, you may want to consider taking a course to help improve your knowledge.
Set Up An Email And Caller System To Deal With Enquiries
Although you may not get many enquiries, to begin with, you need to ensure you have a way in which people can contact you if they're interested in your products or services. The best way to do this, of course, is to give them ways to email or call you.
When it comes to setting up a phone number, you may want to consider using an auto dialer at first. This means that you will be able to continue using your personal number whilst you make outbound calls. This makes you seem like a much bigger business, which certainly helps when it comes to professionalism. For more information, you can visit Call Cowboy here.
Put As Much As You Can Into Your Marketing Efforts To Begin With
One of the best things you can do for your new business is to ensure you're putting as much as you can into your marketing efforts for the first few months. If you're starting a business where no one knows your name, you need to do as much as you can to increase your brand visibility. A great way to do this is to use paid ads on social media. Not only will this help build a customer base, but it will also help when it comes to growing your social media following.
Consider Outsourcing To Professionals For Certain Roles Within Your Business
One of the best ways to ensure you're able to focus on the important aspects of running your business is to outsource work to professionals. Whether that means you're outsourcing a role that you have no experience of or you're simply freeing up your time to work on business development, bringing external people into your business is something you should look to do as soon as you possibly can. Although it can be expensive, they will more than pay for themselves when you're able to grow your business exponentially.
Here are a number of different jobs you can outsource if you need to:
Your monthly or yearly accounts and tax return
The management of your social media channels
Content writing for your blog and your website
Public relations to help your business be seen
Virtual assistance to help with the running of your business
Although it can be hard to let go of certain aspects of your business, outsourcing is a great opportunity for business owners. For more benefits to outsourcing as an entrepreneur, you can visit this site here.
Set Yourself Goals And Targets That Are SMART
Setting yourself goals is another great way to ensure your first year is a success as it gives you something to work towards. When setting these goals, you need to ensure that they're SMART. This means setting goals that are specific, measurable, achievable, realistic and time-based.
Make Sure You Have A Back-Up Plan In Place
Finally, you always need to be sure you have a backup plan in place. After all, you never know what could happen.
Although it can be hard to set up your own business, the tips and tricks above will help you have the best possible start. What will you be doing first? Do you think we missed anything off of the list? Let us know your thoughts and ideas in the comments section below.
Related content from StrategyDriven
https://www.strategydriven.com/wp-content/uploads/word-image-35.jpeg
1388
1920
StrategyDriven
https://www.strategydriven.com/wp-content/uploads/SDELogo5-300x70-300x70.png
StrategyDriven
2020-04-27 13:00:32
2020-04-27 21:40:06
10 Top Tips For Starting Your Own Business At Home