How to Choose the Right ERP Software for Your Business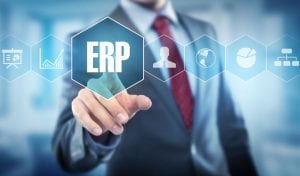 ERP software made its debut in the '90s, and in its 30 years in the business world, it has proven its worth. Now it's no longer a question of if ERP software can help your business, it's how to find the best ERP software in 2020.
ERP software can be what your business needs to finally make changes that can help you improve and grow. It can be a powerful tool, but it'll only work if you know how to choose the right software for your business.
Do you want to know to find the best 2020 ERP software? Follow our 4 tips and you'll be sure to find a powerful software system that can help your business.
1. Consider Current Tech Needs
Do a little digging to see what kind of operating systems and machines people use at work. Be sure to be thorough and check each department, it's possible that some equipment may be newer or older depending on who is using it.
If you've been holding off on making any major changes to your hardware or computing systems, consider making changes before you decided to go with a certain kind of ERP.
Buying software that won't work with current systems is one of the worst financial mistakes businesses can make. Be safe and make sure you buy something that can work with your current set up.
2. Think About Desired Outcomes
ERP software has been used to improve a variety of business operations. If you want to make sure that you find the right software for your business needs, think about the goals you want the software to help you reach.
ERP software leads can help your business improve sales. Certain ERP programs can help you better manage HR, or even your finance department.
Take some time to talk to different managers and employees to see what they think needs to improve at work. Getting their feedback can make it easier to think about what capabilities your new software needs to have.
3. Don't Always Go for Customized Options
Nearly every ERP sales representative you'll talk to will mention all of the ways you can customize their software. Having a completely custom ERP system may seem impressive, but it may not be something your business needs.
Custom ERP software can be more expensive and can also take more time to set up. Troubleshooting completely custom systems can be difficult and more time-consuming.
Unless your business has a very niche need to meet that can only be done with a customized system, it's okay to go with a turn-key solution you can use right out of the box.
4. Ask for References
You wouldn't bring on a new employee without solid references. So you shouldn't use ERP software that lacks great reviews.
When you're talking to your ERP sales representative be sure to ask for reviews from other clients or case studies. Any ERP software that's worth using should have plenty of evidence to back up claims.
Also, this is a great opportunity to tap your personal professional network. People in the same industry may have some recommendations for ERP software that helped their business.
ERP Software and More
Finding the right ERP software is simple when you know what to look for. If you follow the tips in this post you'll be well on your way to finding a software solution that works for your business.
Do you want to learn other ways to improve ROI? We have a lot of helpful content on our site for business owners. Browse the rest of our content to learn more about topics you care about.
Related content from StrategyDriven
https://www.strategydriven.com/wp-content/uploads/How-to-Choose-the-Right-ERP-Software-for-Your-Business-1.jpg
703
1200
StrategyDriven
https://www.strategydriven.com/wp-content/uploads/SDELogo5-300x70-300x70.png
StrategyDriven
2020-08-10 16:00:44
2020-08-10 20:33:06
How to Choose the Right ERP Software for Your Business