Tactical Execution Best Practice 6 – Succession of Authority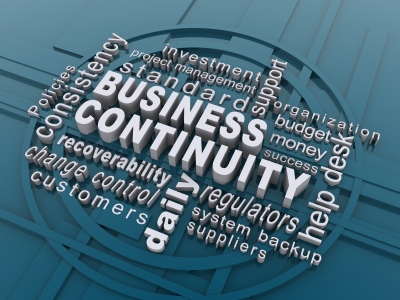 "You are not open for business unless you are ready to do business."
StrategyDriven Contributors
Limited resources, personnel, financial, and material, are a constraining reality faced by every business. These constraints prevent leaders from executing on business activities and in some avoidable cases result in customers not receiving the goods and services to which they are entitled. In other instances, business operations cease altogether. While demand spikes cannot be perfectly anticipated, policy-induced limitations are fully avoidable and often inexcusable. An executable authority succession pan is one such mechanism used to avoid a policy-driven operational stoppage.[wcm_restrict plans="41028, 25542, 25653″]
Organizations operationally prioritize activities through a well-defined structure of authority aligned with the business's organizational hierarchy. Such authority structures provide operational order and help manage business risk. The greater the assets involved, the fewer the number of individuals able to authorize asset release or direct their use. Subsequently, it becomes ever more likely that an authority vacuum could occur as a result of a vacationing, ill, or otherwise absent manager. A comprehensive authority succession plan ensures these managerial resource gaps do not stop work.
Characteristics of an Effective Authority Succession Plan
Well-conceived authority succession plans tend to be broadly applicable and immediately executable in the event of an unplanned absence. That said, such plans typically share the following specific characteristics:
Absolute minimum qualifications (training, experience, etcetera) are defined for each authority level
The individual immediately junior to the formal authority holder assumes the authority in the former's absence if meeting the minimum qualification requirements; otherwise, the next senior manager assumes the role of his/her subordinate
Whenever practical, authority is passed in writing via memo, operating order, log, etcetera
Transfers of authority are broadly communicated when they occur

Formal transfer of authority is conduced at the conclusion of a turnover briefing

Transient returns of the authority position holder does not automatically result in a return of authority to that individual
Exceptions to the succession of authority plan are documented
The authority succession plan is approved by the CEO and/or Board of Directors
Final Thought…
Managers need time off and away from the demands of the organization. Authority succession not only enables such absences but also serves as a development mechanism for junior personnel. Coaching by the position-holder's immediate superior can aid in this development and provide the oversight needed in the manager's absence.[/wcm_restrict][wcm_nonmember plans="41028, 25542, 25653″]
---
Hi there! Gain access to this article with a StrategyDriven Insights Library – Total Access subscription or buy access to the article itself.
Subscribe to the StrategyDriven Insights Library

Sign-up now for your StrategyDriven Insights Library – Total Access subscription for as low as $15 / month (paid annually).

Not sure? Click here to learn more.

Buy the Article

Don't need a subscription? Buy access to Tactical Execution Best Practice 6 – Succession of Authority for just $2!
[/wcm_nonmember]
Related content from StrategyDriven
https://www.strategydriven.com/wp-content/uploads/BusinessContinuity.jpg
300
400
StrategyDriven
https://www.strategydriven.com/wp-content/uploads/SDELogo5-300x70-300x70.png
StrategyDriven
2012-01-17 06:09:52
2018-10-13 20:12:06
Tactical Execution Best Practice 6 – Succession of Authority