Tactical Execution Best Practice 7 – Clearly Defined Organizational Roles and Responsibilities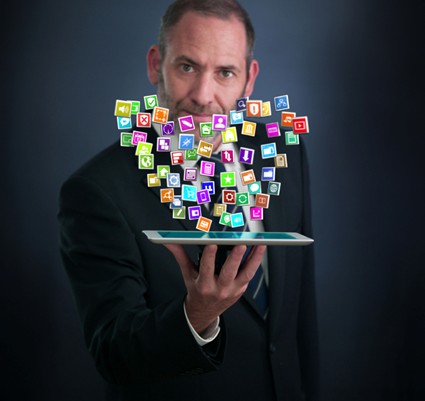 All too often, duplicate effort is unknowingly expended by an organization's various workgroups. Lack of organizational defined positional roles and responsibilities and/or work handoffs commonly result in employees unnecessarily performing highly similar if not the exact same activities. In some cases, workgroups may generate differing and conflicting outputs; in others, they may inappropriately change underlying application data such that hinders overall progress and propagates errors. Organizations clearly defining positional roles and responsibilities in standalone responsibilities matrices are better able to avoid these conflicts; releasing precious resources for the performance of value adding work and eliminating redundancy based errors.[wcm_restrict plans="41034, 25542, 25653″]
Most organizations rely on a collection of integrated procedures to govern their activities. These procedures individually define the specific roles and responsibilities of those performing the work as well as identifying these individuals by organizational position. If these individual roles and responsibilities lists are not consolidated into one integrated matrix, redundant work assignments may exist because of conflicting roles definitions between multiple independent procedures. And these roles redundancies and conflicts may be further reinforced within and by an organization's enterprise applications.
Benefits of an Organizational RACI Matrix
An organizationally based roles and responsibilities matrix helps to prevent these redundancies and conflicts. Such RACI matrices identify who, by position, is responsible, accountable, consulted, and informed during the performance of each major organizational function. Translating these roles and responsibilities into the organization's procedures and supporting applications thereby:
Reducing redundantly performed actives; freeing up organizational resources for other purposes
Identifying misaligned processes; enabling the alignment of hand-offs to facilitate smoother processing of products and information, eliminate bottlenecks, and reduce unnecessary effort expenditure
Contributing to job description development; facilitating better identification of the knowledge skills and experiences needed to fulfill specific organizational roles or positions
Key Characteristics of an Organizational RACI Matrix
An effective RACI matrix communicates to all executives, managers, and employees the expected contribution of each organizational position to the performance of the business's work. Key characteristics and fields commonly contained within a roles and responsibilities matrix include:
Characteristics
The matrix is most often created in a tabular form
Each function/activity is assigned one individual who is primarily responsible for ensuring the function/work is completed in a timely and quality fashion
Each function/activity is assigned one or more individuals who serve in a back-up role to the individual primarily responsible
Color coding is often used to distinguish between individuals primarily responsible for an item and those in a back-up role
Color coding is often used to visually highlight different processes (collections of functions/activities) and their interfaces (a single function/activity, one contained within each interfacing process)
A legend and term definitions are provided, as appropriate
The roles and responsibilities matrix is printed in a large font so it is easily read and prominently displayed in a conspicuous team area
Fields
Organizational positions (usually listed in a logical order down the left-most column)
Process function/activity list (usually listed from the left in a logical order across the top row)
The roles and responsibilities matrix should be periodically reviewed by organization leaders to ensure it is up-to-date and that employees are adequately performing their assigned tasks. This review is often conducted on an annual basis or prior to and shortly following an organizational realignment. At the same time, managers should periodically review and reinforce applicable positional roles and responsibilities with their direct reports to ensure these individuals are aware of their work functions, interfacing relationships, decision authorities.
Creating an Organizational RACI Matrix
Organizational RACI matrices are most commonly developed using the organization chart (for organizational positions logically ordered down the left-most column) and process documents (for the functions/activities listed from the left in a logical order across the top row). In the absence of these documents, a RACI matrix can be developed using the following substitutes:
Organization Chart Substitutions
Positional titles
Short job description
Categorization of positions based on direct work observations
Process Functions/Activities Substitutions
Procedures
Process maps
Process mapping based on direct work observations
Positional job descriptions
Assignment of which positions are responsible, accountable, consulted, and informed is often based on information contained within procedures and/or detailed job descriptions. In the absence of this information, a cross-functional group of managers should collaborate to decide and assign these roles and responsibilities. Executive leadership, typically the CEO, should approve of the final RACI matrix to convey approval and commitment to these expectations. (See Organizational Performance Measures Best Practice, System Approval by the CEO.)[/wcm_restrict][wcm_nonmember plans="41034, 25542, 25653″]
---
Hi there! Gain access to this article with a StrategyDriven Insights Library – Total Access subscription or buy access to the article itself.
Subscribe to the StrategyDriven Insights Library

Sign-up now for your StrategyDriven Insights Library – Total Access subscription for as low as $15 / month (paid annually).

Not sure? Click here to learn more.

Buy the Article

Don't need a subscription? Buy access to Tactical Execution Best Practice 7 – Clearly Defined Organizational Roles and Responsibilities for just $2!
[/wcm_nonmember]
---
About the Author

Nathan Ives is a StrategyDriven Principal and Host of the StrategyDriven Podcast. For over twenty years, he has served as trusted advisor to executives and managers at dozens of Fortune 500 and smaller companies in the areas of management effectiveness, organizational development, and process improvement. To read Nathan's complete biography, click here.
Related content from StrategyDriven
https://www.strategydriven.com/wp-content/uploads/TERACI.jpg
401
425
Nathan Ives
https://www.strategydriven.com/wp-content/uploads/SDELogo5-300x70-300x70.png
Nathan Ives
2014-08-19 06:20:10
2018-10-13 20:15:51
Tactical Execution Best Practice 7 – Clearly Defined Organizational Roles and Responsibilities