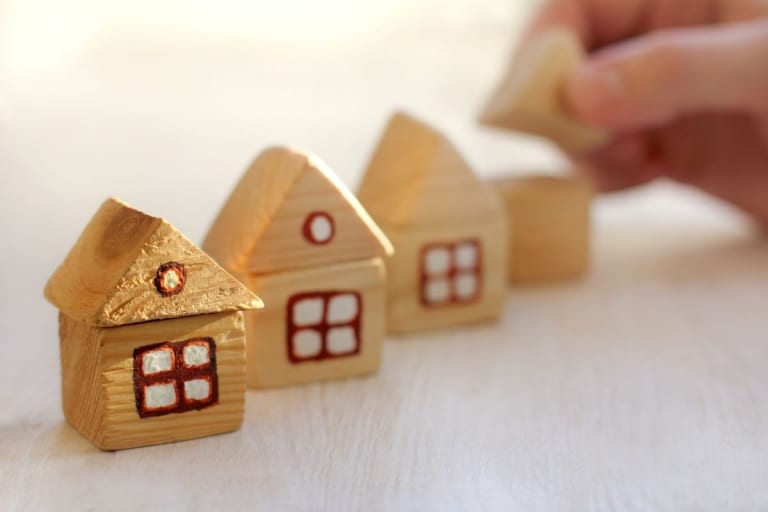 Do you want to get into house flipping?
If done right, house flipping can be a great source of income. But if you're new to the industry, you might now know how to go about it.
Don't worry! Read on for 10 expert tips on how to get started flipping houses.
1. Hire a Quality Agent
For the best chance of getting a profit, you'll need to team up with a quality local real estate agent. Don't go for any old agent though, you need one with house flipping experience.
Bear in mind, when you're flipping a house you've both bought and sold it in a short period of time. An agent with experience can help you determine the right price to pay for a house. They'll also help determine the likely profit margin for when it's done up and ready to sell on.
There are other financial aspects your agent can help with. When you start as a house flipper, you're starting a self-employed business.
There are financial implications to understand that these agents will know about. Things like tax laws, and how you track any business expenses. Experienced agents are a wealth of industry knowledge you can't afford to miss out on.
2. Do Thorough Research
If you want to get into house flipping, you'll need a very quick education on the local market. Where you flip can have a bigger impact on success than your experience level.
To make a significant profit, housing market conditions need to be right. It won't matter how good of a bargain you got on the property, or how well you remodel it. If the profit margins aren't there, you could end up losing money instead.
House flipping is more successful in areas that have a low number of homes that are available to buy. Also, look for these areas where the home values are climbing. If you choose an area where these two things aren't happening, it'll be harder to make money.
3. Make Accurate Cost Estimates
When deciding if a house is a good candidate for flipping, you need to estimate how much money you'll have to put into it. How much will the repairs and renovations cost? How much will it cost to market and hold onto it until it sells?
You'll need to come up with an accurate timetable for the entire process. From purchasing the house to selling it on and everything between. This is where your local market knowledge will come in handy. Your hard money lender can also help put an estimate together.
When putting your cost estimate together, you can't focus on item price tags. You need to factor in labor, tools, and other materials/equipment you'll need. Add in taxes, insurance, mortgage payments, and marketing costs. It costs a lot to flip a house, so you need to factor in everything to find the realistic budget amount.
4. Keep Capital to Cover Unexpected Costs
When financing your flipping project, you need to ask yourself these 3 questions:
Am I buying at the correct price?
Are the needed repairs within my budget?
Am I likely to get the expected profit desired when selling?
The answers will be key to planning your first flipping venture's financing. But, don't get fooled into thinking it's all the money you'll need.
You should always account for Murphy's Law in any flipping project. "Whatever can go wrong, will go wrong."
The HVAC system might have conked out right before you purchased the house. A flash flood might have ruined downstairs appliances. Things happen that are out of your control, and you'll have to fund the fixes.
Every unexpected cost will eat into your expected project and your current budget. If you become strapped for cash, you'll be more likely to cut corners to make ends meet and reduce the quality of the job.
If this happens to you, you won't be selling a superior house that will attract buyers. You also won't have a secure financial position to sit and wait for the highest offer. Instead, you'll be desperate to sell to break even with an inferior remodel.
When you've made your expected financial plan for the project, bump the numbers up to cover any extras. This way, if you run into complications, you'll handle it and still bring in a tidy profit.
5. ROI-Savvy Interior Design and Repairs
Make sure to pick the best renovations that bring in the best return on investment (ROI). This is what can make or break your house flipping success. And a lot of first-time flippers forget about ROI.
A lot of beginners, inspired by glossy magazines unrealistic TV shows, treat it like a house dress up game. They make decisions based on their own tastes and what they think looks nicest. For example, these experts at victoria plum know the best tiling for your bathroom.
The experts know that to get the big dollars, it's about designing what the market wants, not what they like. This is where your agent can help you. They'll have knowledge of what their current market is looking for.
6. Hire a Reliable Contractor
You might have seen reports of cowboy builders ripping people off on their home repairs. It's even a trope in movie and TV storylines, and for a good reason.
Thanks to these opportunistic cowboys, the industry now has a bit of a bad rep. They're thought to spend more time and money than they promise to get a job done. Some even ask for the money upfront then shut down, skip town and you'll never hear from them again.
If this happens to you on your first house flip, it's unlikely you'll even break even. It's important you know how to avoid hiring cowboy builders. Never pay upfront, and look for someone local to the area with a good set of reviews.
7. Plan a Set of Different Exit Strategies
The goal of any flip and sell project is to sell fast and make a substantial profit. But there are circumstances out of your control that could move these goalposts.
The market might shift, or the economy takes a dip. This means you might not be able to sell for the price you wanted. You might go over budget, overestimated the sale price, or the project took longer to finish.
In most cases, holding onto the property and renting rather than taking a loss is a better choice. So, when looking to buy, make sure the property can cash flow and bring in money.
Ask, if you end up having to keep the house, will you still make money in the long-term? If yes, you know it's a good property to buy. The aim here is to plan for the long-term so any losses become gains.
8. Buy the Worst House in the Best Neighborhood in Your Budget
By the worst, we mean something with the worst designed and out of date cosmetic shape and layout. Think of things like:
worn-out hardwoods that need refinishing
bold, wacky paint colors
old, stinky carpets
weird smells
outdated builder grade kitchen cabinets with a poor layout
tile or laminate countertops
grimey old toilets and sinks
What you must make sure is the foundations are good and there are no structural issues. Cosmetics are easy to fix, structural remedies not so much.
If you play your cards right, you can get a real bargain because of a house's ugliness. So, look for houses that you get much lower than other, prettier houses in the same neighborhood.
Work out a list of the fixes and changes you need to make, and how much it should cost in total. Take this off the asking price, and that is the number you shouldn't go over.
9. Always Have an Inspection
Never buy a property without first inspecting it. Visiting the property lets you see how much work you'll need to put into it. It's a vital part of the research you need to do when deciding if a property is worth flipping or not.
If you're new, it's also a good idea to get a professional property inspection done. If you don't know what you're looking for, this will help prevent any nasty structural surprises.
Online packs and pictures can only show so much. And getting a first-hand look at the rest of the neighborhood is a good idea. Speak to the neighbors and find out if there are any unresolved neighborhood issues. You don't want any cropping up that might make the property harder to sell or reduce value.
10. Price Your Property Right
If you're faced with a seller's market, this might tempt you into taking advantage of it and raise the price. If this price goes above the typical asking price of the area, this isn't a good idea. It'll likely put off potential buyers from the start and delay the sale.
The longer you have the property, the more you have to spend on upkeep and maintenance. Not to mention marketing fees.
To get the right price, find a balance between selling for a profit you want, and being so greedy you drive people off. Greed never helped anyone, and it will lose you sales.
How to Get Started Flipping Houses Made Easy
So there you have it! Follow these expert tips on how to get started flipping houses and you'll be soon on your way.
Knowledge and preparation are key, so partner with an experienced agent as the first thing you do. Be realistic through the entire process and have a disaster/exit plan. And remember, it's not what you want, it's what the market wants.
If you found this article useful, check out our other blog posts today.
Related content from StrategyDriven
https://www.strategydriven.com/wp-content/uploads/How-to-Get-Started-Flipping-Houses-10-Pieces-of-Expert-AdviceHow-to-Get-Started-Flipping-Houses-10-Pieces-of-Expert-Advice.jpg
800
1200
StrategyDriven
https://www.strategydriven.com/wp-content/uploads/SDELogo5-300x70-300x70.png
StrategyDriven
2020-08-20 17:00:17
2021-04-14 23:47:39
How to Get Started Flipping Houses: 10 Pieces of Expert Advice