Enroll Now: Job Roles after Masters in Management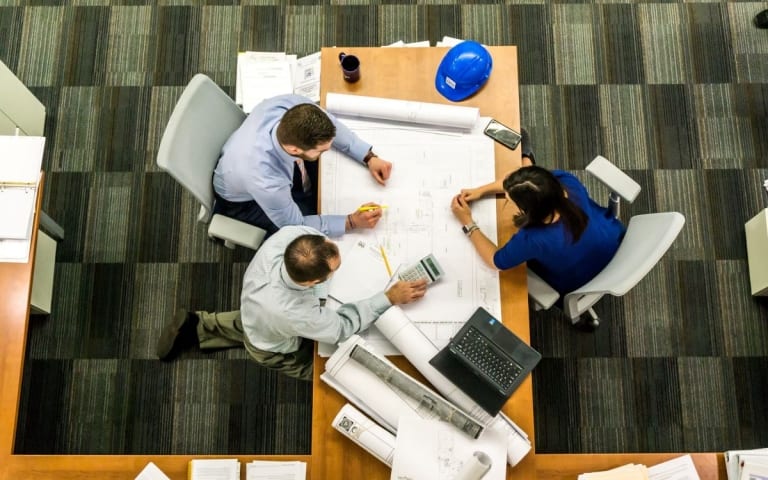 With the growth of population and the advent of cutting-edge technology to the industrial world, business as a whole is growing massively and rapidly. As a result, the need for skilled workers in management and leadership has developed significantly over the ages and continues to grow even further. They are often the main reason for the industry's growth, thus being an integral part of the business world.
Undoubtedly, with such employees' absence, industries' foundations would fall weak, and their growth would get stunted. With a master's degree in management, you will help companies overcome their problems and secure your future. If you're an aspiring entrepreneur, it's the perfect win-win opportunity. After qualifying with a diverse variety of skills, such as excellent communication and leadership, there's no doubt that many job opportunities can open up. Here are a few high-paying and in-demand jobs that you can get with a master's in management to give you a more in-depth insight into this degree's true potential.
Management consultant
Employers prefer high standards and qualified employees throughout all branches of business. For this purpose, quality education is of utmost importance; without it, it's impossible to pursue any of the successful careers. So, before we jump to the main topic, it's a good idea to secure this essential education by looking further into an online masters in management. It will equip you with the best skills.
Coming back to the topic, a management consultant is one of the most pursued careers by people with a master's degree in management. The reason is its high-demand and salary in the competitive market. As the name suggests, a management consultant's key role is to provide expert advice to companies in need. The strategic guidance provided by these managers is to increase the productivity and growth of the company. To develop the best plans and tactics, these managers research extensively and collect numerous data. They identify risks, and issues from their research, carefully creating an effective growth plan. To maximize growth and develop the best strategies possible, management consultants often work in teams, which requires excellent communication skills. They also can function with high authority and responsibility.
Business development manager
Suppose you have a deep interest in supporting businesses in the fastest and most efficient ways possible. In that case, a business development manager is one of the best careers to choose from so many options. In this job, marketing and sales techniques are combined with strategic analysis to generate effective plans to increase revenue. Business development managers usually prioritize increasing business partnerships to help the company increase sales. The task of dealing and negotiating with other companies necessitates them to have excellent communication and dealing skills.
A good understanding of technology is also required by business development managers, which gives them an edge over the competition. Problem-solving skills and the ability to oversee objectives, changes, and goals are essential parts of this manager's job. All types of companies look for help from this type of management to specialize in technology, finance, education, and many more fields. Besides requiring a master's degree, this job can prove to be quite successful for aspiring entrepreneurs.
Project manager
When companies and organizations launch a project, they often hire a project manager to execute and develop the project. Therefore, there are chances that these managers are highly responsible. They can work under pressure and lead the project to a successful launch under the specified time. Along with general management skills, project managers possess a wide range of other essential skills, such as resolving conflicts, detecting issues, working in teams, and having excellent communication methods.
The ability to make quick decisions to improve the project is also an integral part of this job. Other tasks carried out by project managers include time management, budget management, risk analysis, and business partnering. To carry out these tasks efficiently, project managers often utilize management software. Thus, being familiar with technology is also required for this job. With a master's in management, you can take advantage of this high paying and in-demand career.
Financial controller
A financial controller manages everything related to a company's finance, including tax preparation, handling transactions, and payrolls. These workers must collaborate with all company sectors to understand all financial procedures happening throughout the company. They lead in the preparation of budgets and can prove instrumental in developing monetary policies and strategies. For this reason, they are often known as the lead account of the company. Financial controllers are well-equipped to handle all their tasks effectively, such as analytical, problem-solving, and numerical skills. According to the bureau of labor statistics, 30% of financial controllers get employed by the finance and insurance businesses.
Supply chain manager
Supply chain managers help companies with shipment, manufacturing, and storage of products. They identify risks and issues while assisting a company. Like all managers, they also use research to aid their work and thus develop helpful strategies. All aspects of the manufacturing process are affected by a supply chain manager. Therefore, these managers must know how to influence and communicate with other workers. Keeping a detailed record and generating frequent reports to present to the company are typical responsibilities of a supply chain manager.
Furthermore, they have the responsibility of dealing with external parties, such as suppliers and distributors. The knowledge of dealing with legal documents can be quite useful for this job, as many instances require contracts. With a quality master's degree in management, you can start your career with a job in supply chain management, which is likely to grow by 9% in 2026.
Conclusion
There's no doubt that a master's degree in management can help you secure your future, unlocking a vast majority of jobs that are snowballing in demand. It's the right time to pursue an education in management to take advantage of this opportunity if you aspire to succeed in the business world.
Related content from StrategyDriven
https://www.strategydriven.com/wp-content/uploads/pexels-pixabay-416405.jpg
750
1200
StrategyDriven
https://www.strategydriven.com/wp-content/uploads/SDELogo5-300x70-300x70.png
StrategyDriven
2020-12-02 09:00:57
2020-12-02 08:28:11
Enroll Now: Job Roles after Masters in Management