Improve Your Customer Experience With These Stellar Tactics
There is no doubt about it the most important people to your business are the ones that put their hands in their pockets to pay for your product. That means above anything else you will need to make sure your customers love your business. Luckily, this isn't as hard as it may sound. Indeed, there are plenty of things you can do to make your business more customer-friendly. Keep reading to find out what they are.
Be contactable
Your customers will want to contact you, whether it's to ask a question, make a suggestion or get a problem resolved. However, their experience can be severely impacted if they struggle to get in touch with a real person. Yes, I know that everyone seems to love chatbots and FAQ pages online, as they are cost-effective, but the truth of the matter is that what your customers want is a real person they can talk to.
With that in mind, make it easy for your customers and prospects to be able to speak to a real person by advertising your business number on every page of your website, as well as each social media account you run. Indeed, having someone available to talk to customers on each channel and platform you have can work wonders in terms of providing them with a positive experience.
Lastly, don't forget to offer an email option for customer contact as well. For this channel, in particular, be sure to manage customer expectations by giving an estimate of how long they can expect to wait for a reply. Also, ensure that you operative do all they can to resolve the customer's issue or query in as few communication as possible, as this will show your customer that you value them and their time as is much more customer-friendly than dragging things out and making an issue of it.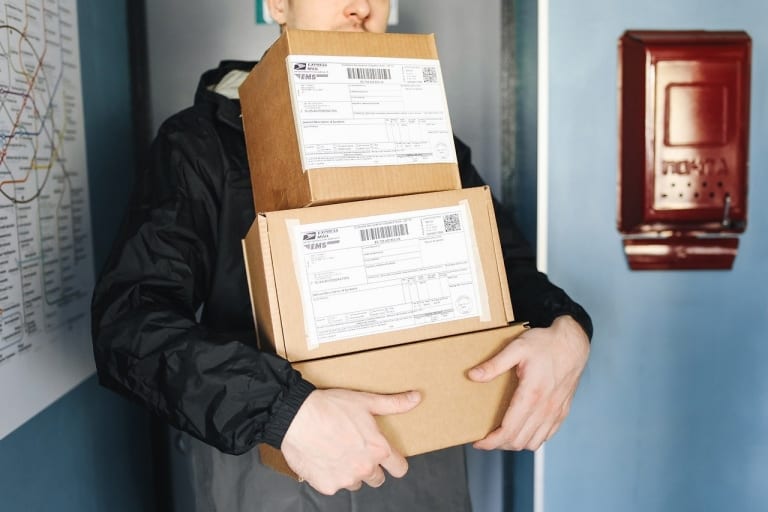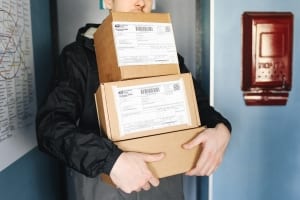 Make returns a breeze
In this age of internet shopping, you can expect customers to order items online, and once they have seen them in real life decide to send them back. Indeed, the option for customers to be able to do this is a very important aspect of landing a sale in the first place and must not be underestimated.
Of course, few people enjoy spending their free time getting tangled up in sticky tape and printing out return labels. Eleven less enjoy the idea of having to pay for the cost of returning a product. Indeed, such things can sour the experience for the customer and leave a taste in their mouth so bad that they will think twice before shopping with you again.
To that end, you need to do everything in your power to make customer returns a breeze. Fortunately, there are several strategies you can use here. The first is to make sure that your reverse logistics systems are robust and effective. With reverse logistics being the customer return system and opposed to the customer delivery system you use.
After all, if your returns take too long or items get lost on the way it will reflect badly on your business and begin to erode the relationship you have with your customer. Also, from the customer's point of view, knowing that they can send back items that don't meet expectations works in a similar way to a guarantee and helps them feel much more comfortable trying new things, and making that all-important purchase.
Additionally, there are a few other tactics you can use to improve the customer experience when it comes to returns. One of these to make sure you offer free returns as no one likes to have to pay out to get a refund. Additionally, offering a range of options for carriers and pick up can make the return process so much easier for the customer, especially when you include the choice to have the item picked up directly from their home. Finally, wherever possible, don't make customers print out their own returns labels, this just adds another annoying task to their plates, lengthening the process, and causes lots of issues for people that don't have printers ( or ink) at home. Instead include a pre-printed pre-paid refund label and your customers will thank and love you for it.
Provide special offers and discounts
Most people love the thrill of saving money and getting a good deal, and this is most definitely something you can offer your customers to improve their experience. Indeed, there are a whole range of special offers and discounts, and the real trick is matching the right ones to the point your customer is in the process of buying.
For example, for first-time customers, a percentage discount may provide them with the added confidence they need to take the plunge and try a new product. However, for customers that have already shopped with you, offering them 2 for 1s or multi-buy discounts can help them feel appreciated and encourage them to shop with you again,
Additionally for customers that have already had a successful experience with you, offering a cash bonus that can be put towards your products to refer to their friends and family can be very successful. It can also help to make them feel appreciated and valued as well, which will help your business maintain that long-term positive customer relationship.
Encourage customer feedback
Customer feedback can seem like a scary thing from the perspective of a business. However, if you rant inviting ratings and reviews you are missing out on a really important way of communicating and responding to your customer base.
Negative feedback, in particular, is hugely important, the reasons being that it will inform your business precisely where they are going wrong, and allows you to change this not just for that one individual customer, but improve the experience and make it as possessive as possible for every customer! To that end, if you want to make your customer experience as perfect as possible, you must make leaving feedback as easy as you can.
Related content from StrategyDriven
https://www.strategydriven.com/wp-content/uploads/phone-3594206_1280.jpg
853
1280
StrategyDriven
https://www.strategydriven.com/wp-content/uploads/SDELogo5-300x70-300x70.png
StrategyDriven
2021-06-23 17:00:16
2021-06-23 16:43:10
Improve Your Customer Experience With These Stellar Tactics