Measurement of Success in Business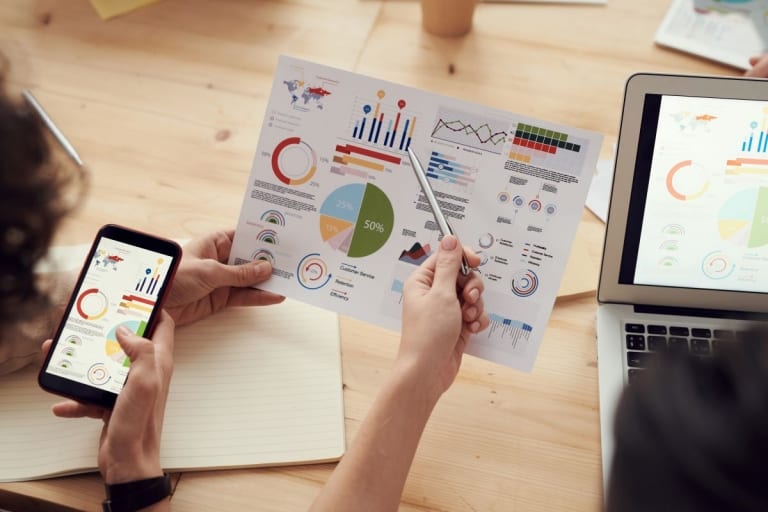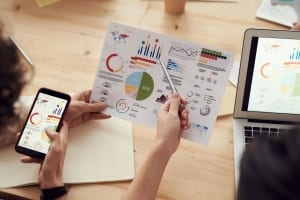 Success in business can be a difficult concept to grasp. Success means different things depending on your industry, your products, your market and, most importantly, your goals. But just because it's a broad concept, doesn't mean there's not a methodical way to measure success.
The crux of measuring success in business is quantifiable, trackable metrics. It's all well and good to feel like you're doing a good job, but if you can't prove that to your shareholders that feeling isn't much use. Knowing how to measure your business' success rate can improve how you fare against competition and determine how quickly your business grows. Here are a few of the most common ways businesses measure their success, and some tips on how to implement them in your work practices.
Sales metrics
This one might seem obvious to many companies engaged with sales, but tracking your sales data is an essential way to determine business success. Naturally, as with any data there are many ways you can go about this. But whether you track the volume of sales, the frequency, the time of day, or which products are most popular, use that data to help measure your sales success rate.
One key tip is to break down your data into various sections. Sales, be they online or offline, generate huge swathes of data that is hard to wade through at the best of times. Trying to use gross data to determine your business success is giving yourself more work than necessary. Instead, think about how you can divide that information into something you can act upon. Take a look at customer demographics, and whether certain products are more popular in certain areas. You can then use that information in a future action, say, developing a targetted marketing campaign, track the change and easily measure its success.

Net income
Another obvious one, your business profit is a clear marker of how financially successful your business is. Profit is purely the money left over from revenue after expenses have been extracted, it's a fact of life for pretty much any business in any industry. How you manage your expenses versus your profit will be an indicator of how you manage your business as a whole.
It's important to have a consideration for profit, even for small businesses and startups. As much as you should expect to be in the red from time to time, you should be consistently planning for profit in other times.
Leads Generated vs Leads Converted
Finding leads is an essential part of most marketing-driven businesses, but tapping the potential of these leads is a different matter. You can find a thousand potential clients a day, but if none of them result in actual clients then your work has achieved nothing.
Karlie Fiorina, a business manager at Essay Service and Revieweal, offers that "keeping track of your converted leads will let you know which of your actions work and which don't. For example, you may find that your leads from email are far more likely to become customers than those from direct mail. Use that information to direct your resources and attention when it comes to marketing."
You Can Get Satisfaction
Success in business isn't just about profit margins, it's also about how satisfied shareholders are in your business. Yes, some of that will be determined by profit margin, but there are a myriad of elements that can affect how your business is perceived. Satisfaction can be determined through surveys, feedback forms and reviews.
Bear in mind that satisfaction is not a one way street. Birk van der Beck, a career coach at UKWritings and AssignmentHelp, points out that "while customer satisfaction is usually more talked about, employee satisfaction is equally, if not more, important. A satisfied and engaged workplace will be more productive, more innovative and, eventually, more successful."
Goals, goals, goals
The subtitle on all these points should be about setting goals. There are hundreds of ways you can measure the success of a business, but putting those measurements to use means setting yourself goals. How to set a reasonable but challenging goal is the subject for another article, but make sure you consider how your metrics can inform your future business decisions.
---
About the Author

Katherine Rundell is a business writer at Big Assignments and OXessays services. She writes about business, finance and project management, amongst other things. She is a keen reader and a blogger at Essay writing services reviews.
Related content from StrategyDriven
https://www.strategydriven.com/wp-content/uploads/pexels-fauxels-3183153.jpg
800
1200
StrategyDriven
https://www.strategydriven.com/wp-content/uploads/SDELogo5-300x70-300x70.png
StrategyDriven
2020-09-23 09:00:50
2020-11-07 19:47:23
Measurement of Success in Business