Developing Performance Measures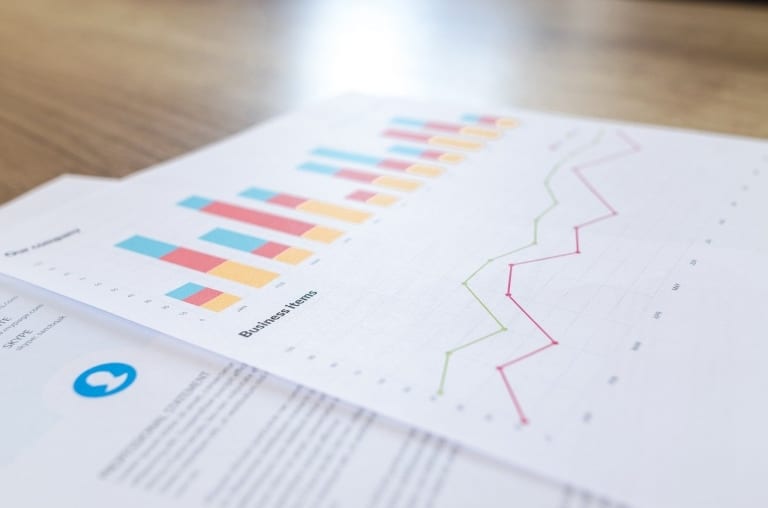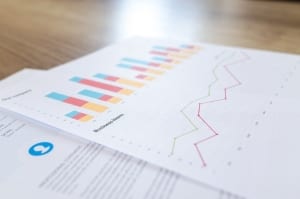 In any industry, businesses pursue profits as a measure of success. However, profits can disguise many variations in effectiveness behind the scenes. In competitive sectors with a confluence of variables, businesses need strategies that reveal their performance over the long term. Without this, businesses will be adrift, lacking in focus or direction whilst their competitors get ahead. Developing performance measures is essential to allow businesses to develop strong strategies and continual performance at the top of their industry.
What Are Performance Indicators?
Performance indicators are deliberately structured measures to gauge your company's performance in the long-term. Performance measures will have to be curated to the unique environment in which your company operates, the markets you're operating in and the specific challenges of your sector.
"Once KPIs (key performance indicators) have been identified and constructed, they will help to determine the direction and focus of your business in its finance, operational and strategic objectives," says Leonard Johnson, a writer at Last Minute Writing and Writinity. "These are key to a business's continued high performance as well as the contextualization of your company within its sector." Without KPIs businesses are adrift, lacking a sense of their direction and performance. Let's take a look at how to effectively develop performance measures.
Identify Outcomes
To have meaningful performance measures, an organization needs a sense of the outcomes it wants to achieve. Rather than using abstract concepts to guide your strategy, find objective results that have clear indicators of success. Make sure that everyone on the team understands how each outcome is being understood as individuals can have radically different interpretations when it comes to identified outcomes.

Compare Measures
Recognizing that there are multiple measures for different outcomes enables you and your organization to select the measures that best express your objectives. "When comparing measures, you should be asking whether results can be measured directly or if you need a secondary measure that indicates performance in certain strategies," says Jerry Dubose, a KPI expert at Draftbeyond and Research Papers UK. "If results can't be measured directly, how you assess your performance can be based on the performance of indirect hypotheses that are linked to your outcomes."
Tailor Measures To Objectives
When selecting the final measures your organization will use as performance indicators, there are a few criteria to consider. Metrics for your performance should be able to answer key questions about the orientation of your organization's strategic decisions as well as providing actionable information that can guide future strategy. Negative consequences of your measures should be kept to a minimum, such as laborious data collection or incentivizing employee behaviour that "shortcuts" the objective.
Define Targets
Equally as important as selecting accurate performance measures is the process of defining the organizational targets your company needs to achieve. Targets should be aspirational, yet realistic and encourage everyone working in the organization to optimize their performance.
As well as identifying targets, a number of thresholds can be created with different action plans indicated by each. A minimum performance threshold can be as valuable as an aspirational target, or more so, when measuring organizational performance. A traffic light system of red, amber and green target/thresholds can provide a valuable visualization of performance as well as a motivator for when action and strategy needs to adapt.
Document Performance
Lastly, performance as related to defined outcomes needs to be documented. These documents can be issued quarterly and will become valuable for reflection on past performance as well as an indicator of future trajectory. Documentation should be systematic and complete – a data definition table provides an excellent structure for overarching documentation of performance. Software can streamline performance documentation as well as create compact performance reports that will indicate how strategy is performing.
Wrapping Up
Developing performance measures should be a cornerstone of every business looking to secure their future. In a fast-changing world, organizations need to have a strategic approach to development and objective ways to assess their performance, otherwise fluctuations in market environments can catch you out. This approach to developing performance measures, as articulated in the article above, will strengthen your business and enable resilience in the face of an unpredictable world.
---
About the Author

Ronald Cain is a tutor at UK Essay Writing Services. He is a professional writer, a blogger, and a contributor to Gum Essays. His passion for communication and organizational strategy has led him to roles which support businesses in achieving selected outcomes and, for Ronald, nothing comes close to the thrill of success in a competitive environment.
Related content from StrategyDriven
https://www.strategydriven.com/wp-content/uploads/financial-2860753_1280-1-1.jpg
847
1280
StrategyDriven
https://www.strategydriven.com/wp-content/uploads/SDELogo5-300x70-300x70.png
StrategyDriven
2020-11-06 07:00:13
2020-11-07 19:45:06
Developing Performance Measures