Tips For Running A More Efficient Business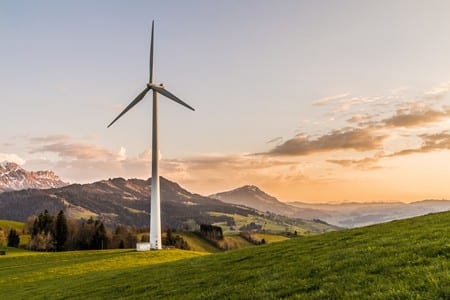 The less time and energy you waste on a daily basis, the more smoothly your business will run and the more you'll get done. Run a more efficient business when you pay attention to a few aspects in particular and are proactive about making changes to how you're currently functioning.
You'll thank yourself down the road for the hard work you put in now to increase productivity and create a better working environment. You'll likely be able to retain staff for a longer period of time and satisfy your clients more when you focus on this very important part of running a business.
Identify the Gaps & What Isn't Working
You can't improve your company if you're unsure of what is and isn't working as it currently stands. Take time to identify the gaps and pinpoint exactly what needs tweaking and where you're falling short. For example, it could be that you don't offer proper training for your employees or customers are complaining about the service and support you're providing. Run a more efficient business when you can tackle critical initiatives and do a better job delivering on your promise.
Learn How to Delegate
It can be difficult to want to give up the control when you're a business owner, but it's necessary if you want to grow and develop over the years. You have to learn how to delegate and remove some responsibilities off your plate if you want to have time to focus on your business objectives. For instance, hire a company such as Tax Return to step in and take care of your taxes when the time rolls around for completing this task. Also, hire an assistant who you can count on to take care of items on your to-do list that take up a lot of time.
Define Roles & Responsibilities
When your staff is confused about what they should be doing at work each day your business will suffer. Run a more efficient business by clearly defining and communicating specific roles and responsibilities that each person is in charge of handling. Create teams and departments and assign leaders and managers to help you keep track of various projects and make sure you're always hitting your deadlines.
Take Advantage of Technology
Refusing to get onboard with technology is only hindering your company progress and keeping you from reaching your full potential. Take advantage of the recent advancements in technology to help you bring your assignments online so you can file share and work remotely. Also, use it to allow you to test out new products and services and innovate, so you're able to keep up with and even surpass your competition.
Conclusion
Efficiency matters a great deal when it comes to running a better business. Use these suggestions as a starting point for how you can get more done each day and keep your employees and clients happy. It's a challenge you can overcome if you stay focused and are willing to adopt new habits for how you work.
Related content from StrategyDriven
https://www.strategydriven.com/wp-content/uploads/Efficiency-1.jpg
300
450
StrategyDriven
https://www.strategydriven.com/wp-content/uploads/SDELogo5-300x70-300x70.png
StrategyDriven
2018-07-27 16:00:30
2018-07-27 17:58:00
Tips For Running A More Efficient Business