From Planning to Launch: 8 things You'll Need to Start a Brick and Mortar Business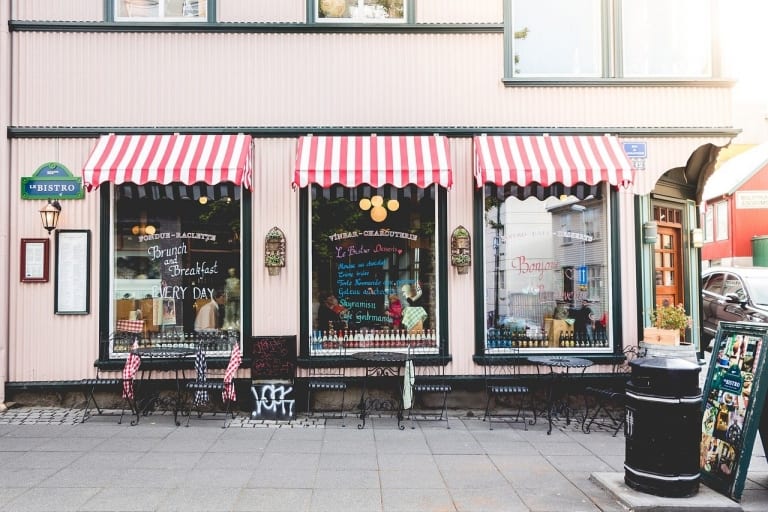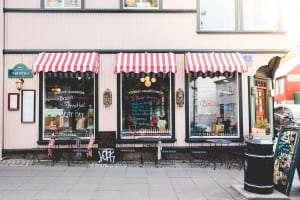 Some people dream of opening their own brick and mortar business for years. They work for others while they plan their own future business and save money to make this dream come true. Too many businesses fail in the first year or two because the owners made mistakes in setting up the business. The loss of a dream and all the start-up money is heartbreaking and financially devastating. Why not get some help to set the business up correctly from the beginning?
Make Sure The New Business is Well-supplied by Dependable Wholesalers
Each business runs on supplies that must be delivered promptly when ordered. This can include office supplies, cleaning supplies, printing and computer supplies, and more depending on the type of business. A company such as Richmond Advantage can help a new brick and mortar business get off on the right foot and continue to have the necessary supplies month after month.
A good supplier can deliver orders promptly and at reasonable prices. The business owner can order via phone, online, fax, or email. The supplier should give the business owner flexible terms and payment types so they can keep their business running smoothly.
The business owner should also find dependable suppliers for their merchandise or equipment to help them perform the service their business supplies. Every kind of business from accounting, to medical, to merchandise, to plumbing, electrical, building contracting, or foodservice needs the right supplies delivered as they are needed.
Planning The Business Correctly
It is of utmost importance to plan the new business very well before even thinking of renting space and opening the doors. Planning is the difference between success and failure. Planning steps include:
Decide what kind of business you want to open and which products you will carry. What services will you offer? Since you will be devoting large amounts of time and money to this business, you should choose a product or service that you love and have the knowledge to back up. Decide what type of things interest you and will make a successful business. Do a little research to find out if the proposed business will attract customers and is practical. Don't open a brick and mortar business near several other very similar businesses. Your business must offer something unique and needed where you plan on opening it.
You need a detailed business plan to show lenders and others what you plan for the company as time goes on. A business plan is like a roadmap to setting up a company and growing it over time. This plan finalizes the products or services you plan to offer. This plan needs to be in great detail and realistic. The new business person will need to describe the time, expertise, space, and other talents they will bring to the business.
The business plan will need to list the products to be sold and the supply chain that will be in place to get them. How much will be paid for them and how much will they be sold for at what profit margin. What equipment will be needed to outfit the brick and mortar business location. How much will set up cost and how will those costs be covered. How much money will need to be borrowed and how will it be repaid?
This brings us to business financing which will be based on the above business plan. The Small Business Administration or SBA supports many business loans from a variety of lenders. When the new business person goes for financing, it is important to address all costs so the business is adequately financed to succeed. One main reason for new businesses failing is under financing.
The saying "Location is Everything" is right on target. A business must be in the correct location to succeed. When considering different rental or purchase locations, a person must consider several important factors including the style of the business and building it needs, the zoning and codes, the demographics or being near proposed customers, store visibility, parking and access, competition in the area, is there room to grow, and is the infrastructure of the building going to support the business?
In addition, the business owner should consider the cost of renovations and setting up the business in each location. The business lease must be negotiated and signed. Study the lease carefully for fairness and terms. How long is the lease for? Can it be broken if the business fails? Get legal help before signing a binding lease.
Check into all the local and state licensing requirements and what the cost will be. There will be employer numbers for taxes, sales licenses, licenses, certifications for services, and more.
Make a complete list of equipment and supplies that will be needed for your particular business. You need to have everything in place that is needed to run the business before you open the doors. This equipment should be in the financing request.
Hiring the necessary staff to run the business is important. Decide on hours to be open and how many people are needed to cover those hours. You may need different people to handle bookkeeping, inventory management, working with customers, scheduling, and managing all the employees. Take time to vet all prospective employees and hire the correct people for each job. Once the staff is all hired, they should be trained to do their jobs properly.
Once the business is set up and ready to open its doors, the owner should plan and execute a good marketing plan and advertise a memorable grand opening.
Once The Business Is Open
Once the business is open, the owner can not relax and rest. The new business needs to be nurtured into success, Very good records should be kept to keep track of business successes, losses, and challenges. New businesses face financial challenges that must be met and conquered to succeed. The new business owner must be creative and willing to learn as the business progresses. Creative solving of problems can help save new businesses.
A new business must stand out from the competition by offering great service, unique products, and a lot of dedication and hard work by the owner. Be open to problem-solving strategies that a knowledgeable person might suggest. The business owners who are willing to sacrifice and work hard to get their dream up and running are more likely to succeed.
Related content from StrategyDriven
https://www.strategydriven.com/wp-content/uploads/store-832188_1280.jpg
853
1280
StrategyDriven
https://www.strategydriven.com/wp-content/uploads/SDELogo5-300x70-300x70.png
StrategyDriven
2020-11-24 16:00:56
2020-11-24 13:34:39
From Planning to Launch: 8 things You'll Need to Start a Brick and Mortar Business