How to Decide if Contractor Material Financing is Right for You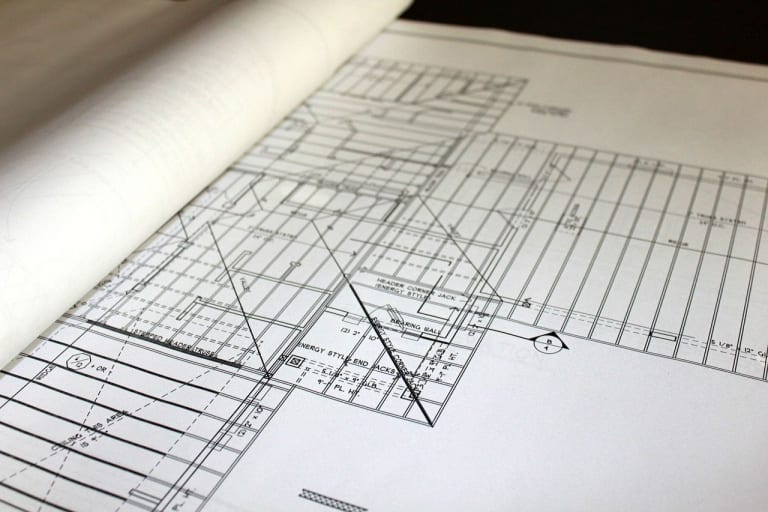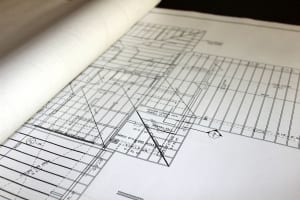 As an entrepreneur in the construction industry, you might find yourself juggling a backlog of accounts payable, a stack of past-due invoices from suppliers and new projects in your pipeline that require even more equipment and materials ASAP. Though suppliers typically offer 30-day terms, any contractor knows it often takes much longer than that to get paid on completed work, leading to inconsistency in cash-flow.
While there are several contractor financing options available, credit card limits are many times too low on limits for your needs (especially for larger commercial projects) and traditional lenders are known to require blanket liens on your business just to work together. However, project-based financing for purchasing construction materials is an ideal option that's growing in popularity with many savvier contractors today. In particular, contractor material financing can provide the flexibility you need to close the cash-flow gap, keep projects on schedule, bid on bigger projects and scale your business faster.
How Does Contractor Material Financing Work?
You obviously can't begin a project without materials — but, chances are, you probably won't get paid on your last project before the next one begins. That's why materials are such a popular option for project-based contractor financing.
In this scenario, your business partners with a construction partner who gets to know your business and the types of projects you work on. Then, they pay your supplier directly with upfront cash so you can secure materials exactly when you need them. Finally, you repay the cost of the materials to your financing partner over an extended period of time, versus in one lump sum, in order to keep your projects running smoothly, allowing you to simultaneously bid on more projects.
And with material financing, you'll enjoy:
Higher credit limits – funded to your needs and the project.
Faster funding – in many cases, as quickly as same-day.
Better supplier pricing – by paying in cash, take advantage of supplier cash discounts.
Lower monthly payments
Perhaps the greatest benefit is that, unlike the experience of working with a lender from a bank, you'll gain a financing partner with construction industry expertise who understands the needs of your business.
But how do you know if contractor material financing is right for you? Here's a helpful checklist:
1.Are You Trying to Grow Your Construction Business?
Contractor material financing is an optimal way to kickstart growth by helping you take on more projects at once, as well as larger, more ambitious projects.
Do you currently feel comfortable bidding on a project twice the size of your typical bid? Do you have a relationship with a lender who will extend the necessary credit on a project that large? Even if your supplier will extend terms, you're likely going to end up coming out of pocket to purchase materials when you need them. But when you work with a material financing partner, you can confidently bid on a variety of projects knowing the material costs will be covered, with the flexibility to repay on a timeline that works for you.
2. Are You Striving to Innovate and Improve Your Business?
Even if you're comfortable with your ability to pay suppliers through cash flow, utilizing material financing will give you the financial clout and strength necessary to enhance your business-growth initiatives, generate more revenue and compete more successfully with larger construction firms in your market.
Enjoying flexible payment terms on materials frees up cash to hire skilled marketing and sales talent, increase your advertising spend, or add more field workers to your team necessary to take on more projects. You'll be amazed at the opportunities to innovate and grow when you're no longer held back by inconsistent cash flow.
3. Do You Want to Move from Residential to Commercial Jobs?
If you're making the move from residential to commercial construction, material financing is one of the best ways to lower your risk and support your success. The stakes, the budgets and the expectations are all much higher on commercial projects, so you can't afford to let inconsistent cash flow stand in the way of meeting your objectives.
Timelines are especially crucial on commercial projects, where one hiccup from a subcontractor can slow down the entire train. If you fail to pay your supplier for materials by the time new material is needed, they may refuse to sell you more, forcing you to find a new supplier altogether and potentially slowing down the project. Needless to say, this is not a circumstance where you want to rely on funds from one project to pay for materials on another.
By working with a material financing partner, you'll be poised to pay your suppliers upfront, complete your commercial construction projects on-time, and continue to build a great reputation with the GC.
To read more about tips for moving from residential to commercial construction, check out this article by Billd.
4. Would you Like to Minimize Everyday Business Stress?
Entrepreneurship is stressful enough as it is, without the added burden of erratic construction payment cycles. When the success of your business and the wellbeing of your employees is your responsibility, the pressures of being stretched too thin financially and unable to keep your projects moving forward on time can keep you up at night.
A significant benefit of working with a project-based financing partner is the pure relief that comes with the ability to pay your supplier upfront, without having to worry about when you'll receive payment from your last project. With the freedom and flexibility of material financing, your supplier gets paid and you can stay focused on growing your business.
5. If Contractor Material Financing is Right For You, So Is Billd
Don't let the construction cash-flow gap prevent your business from moving forward and achieving its full potential. With contractor material financing, you can free yourself up to accept a greater amount of projects, take on more ambitious projects, innovate in all areas of your business — and lower your stress along the way.
At Billd, we're experienced construction professionals who understand the struggles of your payment cycles. While many banks are unable (or unwilling) to provide short-term funding to contractors for construction projects, we'll work with you to provide a flexible financing solution that will free you up to achieve your business goals. If you're ready to try material financing or just want to learn more, contact us today.
---
About the Author

Jon Katz is the Vice President of Marketing at Billd, a simple payment and finance solution for the construction industry. Jon oversees all marketing at Billd, including paid user acquisition, demand generation, email and owned channels, website, marketing budgets, brand, content creation, and more. Jon lives in Austin, TX, where Billd is headquartered, and he brings an entrepreneurial spirit, self-starter mentality, and passion for life-long learning to his role.
Related content from StrategyDriven
https://www.strategydriven.com/wp-content/uploads/blueprints-894779_1280.jpg
853
1280
StrategyDriven
https://www.strategydriven.com/wp-content/uploads/SDELogo5-300x70-300x70.png
StrategyDriven
2020-12-23 16:00:08
2021-01-04 20:48:23
How to Decide if Contractor Material Financing is Right for You