What Is A Data Protection Policy? Can It Be Beneficial?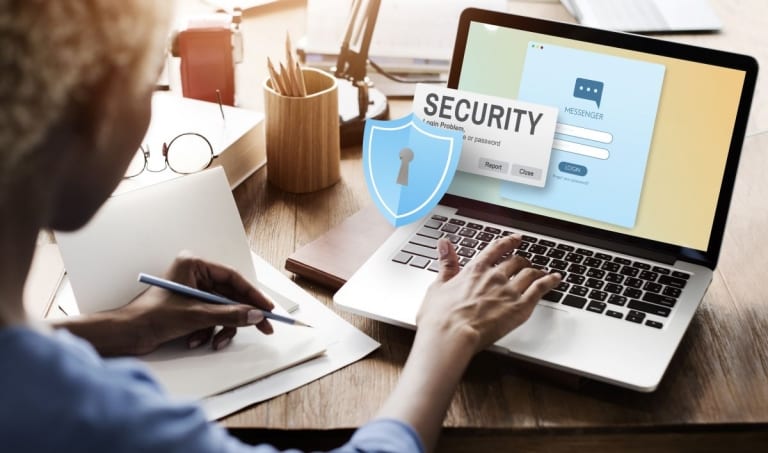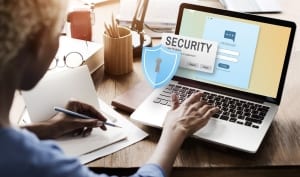 Navigating in the digital world is a journey full of learning. Thanks to the numerous digital tools and solutions available today, businesses can achieve their goals faster and more efficiently. However, as a business owner, you must be cautious when using information systems. Along with the advantages of these online solutions are their disadvantages—some of which are data loss and theft. When using these online services and software, your data might be at risk.
Because of potential online and offline security threats to your business, it's essential to set up your information technology (IT) team dedicated to data privacy and security. By arranging a data protection network inside your company, you can lower your company's vulnerability to security crises today and in the future.
What makes data privacy and security significant? What could happen if a company isn't able to protect its data? In this article, you'll explore how you can level up your business security by establishing a data protection policy. You'll discover how this policy can benefit your business or organization.
Importance of Data Privacy and Security
A simple click on the internet can leave significant digital footprints about your organization. Since it's in the business's nature to negotiate with consumers and investors, companies can obtain personal information from people they transact with. Still, they should keep these pieces of information confidential.
After meeting a stranger for the first time, bet you wouldn't entrust them with your accurate personal information. You'll only disclose more information about yourself as you develop more profound connections with people. The same goes for organizations. It's the company's responsibility to ensure data privacy by managing how data is collected, used, and stored. Likewise, it needs to establish data security to protect business data from internal and external attackers or any loss that could lead to the company's downfall.
What Is A Data Protection Policy?
Essentially, a data protection policy defines how your company will protect the confidential, personal data of every individual involved in the organization. Personal data may include any information related to an identifiable person such as:
Name, address, and contact information
Online identifiers
Health information, records, and documents
Bank and credit card details
Employment information
Data protection policy shouldn't be interchanged with 'Privacy Policy' and 'Privacy Notice.' While a privacy policy or notice explains how users' data will be used, the data protection policy involves guidelines, rules, and principles that notify individuals on their protection coverage according to data protection laws.
Benefits of Implementing A Data Protection Policy
While smaller companies tend to overlook their data protection, it's them that will be most vulnerable if they don't recognize its importance immediately. Protecting your organization's data with the data protection policy should be your top priority, especially during the first few years of your business, as it'll help you reap these primary benefits:
1. Safeguard Your Company From Online Hackers
Digital threats can come from both inside or outside of your company. As most cyberattacks are unexpected, your organization can stay vigilant 24/7 from potential attackers with the help of a data protection policy. Aside from protecting your company's data, implementing cybersecurity policies protects your businesses from costly data breaches and cyberattacks.
Employees are most vulnerable to online attacks as they travel from websites to attachments, share passwords, bypass encryption, and other small actions that may put them and the company's safety at risk. Spreading security awareness among your employees is a crucial aspect of the data protection policy.
2. Offer Peace of Mind To Employees and Customers
As a loyal customer, what would you feel if you've recently discovered that one of your trusted brands hasn't established a strong data protection policy yet? Of course, you'll feel worried that anyone can easily access your confidential information, and worse, take advantage of it to cause you or other people harm.
Establishing a data protection policy on your company gives your customers and employees peace of mind that their information is always kept secure and private. While there's an uncertainty that their data can't be compromised in the future, having a data protection policy prevents or lessens the damage inflicted by any potential data breach.
3. Increase Customer Engagement and Trust
Companies that have had security issues now look less appealing to customers and investors. Sixty-five percent of 4,500 consumers indicated that they wouldn't transact with businesses with a data breach history. These consumers also feel that only 50% of companies they negotiate with take data privacy and security seriously.
Therefore, if you're a company with well-established data protection policies and haven't had any data security issues before, customers are more likely to be involved in your brand offers. This gives you an edge against brand competitors.
Takeaway
In this technological age, businesses and organizations should always prioritize managing their data. While these data are mere combinations of letters, numbers, and figures, they hold an unparalleled value to your company. Entrepreneurs should understand that data integrity isn't a burden to their plate and acknowledge it as an important element to drive business growth and success.
Related content from StrategyDriven
https://www.strategydriven.com/wp-content/uploads/AdobeStock_115279449.jpeg
708
1200
StrategyDriven
https://www.strategydriven.com/wp-content/uploads/SDELogo5-300x70-300x70.png
StrategyDriven
2021-01-07 07:00:45
2021-01-07 02:36:28
What Is A Data Protection Policy? Can It Be Beneficial?