Factors to Consider When Choosing Managed IT Services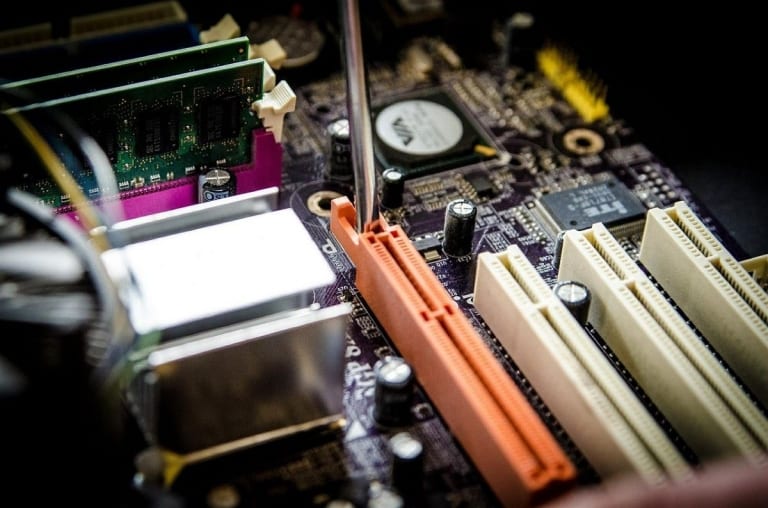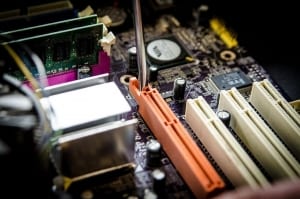 Technology is on the rise in every sector of the world, including the business sector. Technology demands for business have made it a necessity to have a department managing IT. Management of IT has today become a vital aspect of every business.
As a result, most businesses have opted to have an internal IT department to help manage the technical aspects of a business. However, some companies have opted to outsource IT management services from professional managed IT service providers. Being that technology is an integral part of business IT, it is essential to always choose a provider with high levels of skills that will provide you with excellent services. Settling on a provider is not easy because there are numerous managed IT service providers.
Here are some if the important factors that you should consider when choosing a managed IT service provider.
Security
With the high levels of cybercrime, security has become an important aspect of a business. However, ensuring a high-end securing can be difficult and costly. With that in mind, you must choose a service provider that does not just monitor your information system and infrastructure. But you must consider a company that can also offer strategic security plans.
With a rigid and reliable IT security, you can ensure all customer and employee data remain safe and secure. Reliable IT managed services ensure to encrypt your network to prevent people from accessing it not unless with permission. Network encryption also allows you to monitor any activity that is conducted on your network. This gives you a straightforward way to detect suspicious activities, giving you an opportunity to come up with an appropriate measure to counter it. With this, you can guarantee that you can minimize and prevent risks of cybersecurity threats from infecting your IT system and infrastructure.
Due to the nature of their work, IT support providers gain access to sensitive company information and private data. As a result, you should ensure the company has a high level of confidentiality. Or you can limit the extent of information they access to have some discretion. You should identify the initiatives the company will take to guarantee the confidentiality of your sensitive information and customer data.
Availability
One of the most essential factors to consider about manage IT companies is their service availability. The company should provide service and support 24/7/365. Quality IT managed services company will provide you with qualified IT personnel to take care of your IT needs on a shifting basis. IT service providers assure constant delivery of top-notch managed IT services through continuous and round the clock IT support.
Determining the availability of the company is crucial. This is because it will help you ascertain how proficient the IT service provider can be. 24/7/365 IT monitoring means that the company will be in a position to offer updates and provide technical support as quickly as possible. On top of this, the constant monitoring of systems also allows them to detect IT related issues in a timely manner before they became a major problem in the organization.
With early detection of problems, your provider will be able to quickly come up with solutions to the problems. This guarantees that your business can prevent worse system problems and IT disasters in the future.
The managed IT service provider you choose must be capable of addressing all your concerns. Apart from 24/7 system monitoring, the company should also provide a responsive service desk where your employees can be able to reach them for support, either through call, email or chat. This allows you staff to have a faster resolution to any IT challenge that they might face, such as problems logging in.

Scalability
You should always remember business growth when selecting an IT managed services provider. Your business demand today may not be as critical to what your business will have in a few months or years. That is why it is important to hire a service provider that understands your ever-changing business needs.
Reliable and experienced IT managed service providers offer scalable services. This means that their IT services will adapt to all the technical needs of your business. For instance, if the number of employees in your organization increases by a large number, say from 3000 to 4500, the IT service provider should be able to provide you with enough skilled personnel to provide quick and timely resolutions to prevent a decrease in productivity. This allows the It service providers to meet all your IT requirements smoothly and effectively. Through this, you can ensure that your IT system and infrastructure will be able to adapt to the changes as a result of business growth.
Experience and expertise
It is imperative to consider the experience and skill of the company. Should the personnel have the right skills, knowledge and expertise? The IT service company should have a team of professionals in IT who are certified to offer these services, thereby preventing amateur companies from experimenting with your IT infrastructure. Reliable service providers are ones that have successfully handled a number of clients from different industries.
Every industry is unique. Similarly, every organization and company has its own way of handling day to day operations. Consequently, every business has varying and different IT requirements. As a result, you must choose a provider with a proven reputation and experience of handling IT needs of a diverse set of clients. This shows the company can offer unique IT services that your system needs.
Additionally, you should choose a company with the ability to provide cloud back up and data recovery services. Generally, the company should be able to provide solutions to any problems with your network and computers. If you hire a company that does not offer full IT support, then you will have to incur additional costs of hiring a new company or losses from unsatisfied customers or clients.
Conclusion
Outsourcing managed IT services allow you to focus on other vital needs of your business. With the best IT service, you can ensure that your network is secure and stable. This allows you to maintain smooth business operations. You need to ensure you only outsource services from a well proven and reliable company.
Related content from StrategyDriven
https://www.strategydriven.com/wp-content/uploads/service-428538_1280.jpg
794
1200
StrategyDriven
https://www.strategydriven.com/wp-content/uploads/SDELogo5-300x70-300x70.png
StrategyDriven
2021-01-21 20:00:57
2023-01-16 16:48:39
Factors to Consider When Choosing Managed IT Services