How Do I Start A Small Business?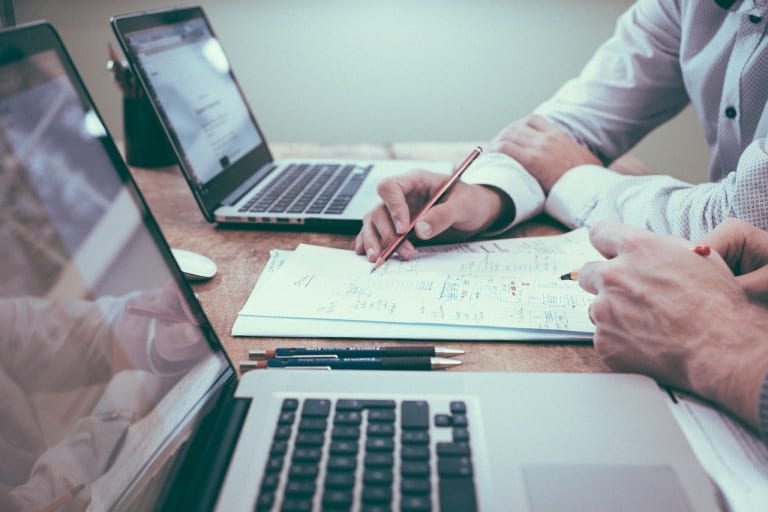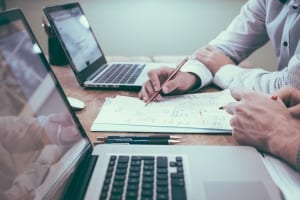 Introduction
Starting a small business and achieving a reasonable amount of success in the same business requires you to follow quite a few steps. All the budding entrepreneurs and business people understand this phenomenon; thus they make the initial preparation and planning very compact, strong, and full-proof.
Apart from conducting detailed market research, finding out fair clientele, performing surveys, retaining target groups, exploring SEO, and researching public data, which are obviously important factors, one must also remain very adaptable to changing situations. That is the key step towards a successful small business.
How can I start a small business?
1. Preparing a Proper Idea
If you are going to start a small business, an all around preparation of a proper idea is very important. Generally, it includes various factors like; 1. What are the products and services you want to provide to your customers? 2. What will be the market where you want to get into? 3. How will be the market where you want to enter? 4. What kind of better offers can you make for your consumers, than the contributions made by the already existing companies?
You are also required to concentrate on few other components, which are;
Why are you trying to launch a small business? What kind of needs will you satisfy? Will it be a personal need or a market need? It is important to have these answers before starting a small business.
You can consider opening a franchise for any established company where you will only require to find a proper location and arrange funds for your operations.
Having a solid ground of reasoning behind your idea
Before starting a small business, you are always required to understand how you are going to make your customers' lives smoother! And what kind of values are you going to add to their lives? In a nutshell, a proper realization of your target customers is extremely important.
2. Conducting thorough Market Research
Detailed end-to-end market research will help you identify your customers upon which you can further perform competitive analysis in order to understand the various advantages of your small business.
Thorough market research will always lead you towards a realization of your consumer behaviour, customer base, and diverse economic trends. Additionally, you can also collect various demographic information of your customers like age, height, weight, preferences, property value, family members. It will provide you with a mixture of chances and limitations of your small business idea.
Once these are completed, evaluate the following gradually;
The Market Demand for your products and services
The Market Size of your Small Business.
The employment rate and income scope of your customer base!
The outreach of your business.
The living location of your customers
What is the market saturation!
The price fixation of your products
3. Writing an Effective Business Plan
A proper business plan is a detailed outline of the structure, functioning, and future growth of your business. An effective plan is chalking down the purpose and goals of your business.
There are two kinds of business plans, which are respectively: Traditional Business Plan and Lean Start-up Plan. The former is a standard and detailed structure, while the latter is an uncommon structure with the summarization of the key topics.
However, the traditional business plan is only widely used and includes;
Creating an executive summary mentioning the mission statement, vision, services, employees, leadership team, location, products, of your business
Sharing an informative company description with the minute detail of your organization like the business solutions, business services, consumer base, competitive advantages, store location, etc.
Conducting a thorough market analysis to understand the target market, industry standpoint, business strengths, market trend, market theme, etc.
Describing the legal structure of your business and portraying an organizational chart for everyone
Describing the offerings of your services, the product life cycles, intellectual properties as well as the research and development procedures of your business
Mentioning the entire marketing and sales strategy with its amendments, financial projections, procedures of retaining customers
Clearly mentioning the funding requirements with the specified amount and its typecast. You are also required to inform about the usage specification of the funding along with the future financial plan
With the utilization of proper charts and graphs, portraying the present and anticipated income statements, balance sheets, cash flow statements, and capital expenditure budgets, etc.
Providing supporting documents by means of appendix including credit histories, permits, resumes, legal documents, reference letters, contracts, pictures of the products, licenses, etc.
4. Accurately Evaluating Your Finances and Funding Your Business
When you think of starting a small business, it is a sure event that there will be an associated cost or price. Therefore, you are required to determine what will be your start-up cost.
Before obtaining sustainable revenue from small business, here are the few steps which you can acquire.
Conducting a Break-Even Analysis – As a business owner, if you can determine the price of conducting a break-even analysis, then in the long run, you can anticipate how profitable your products and services will remain!
Fixed Costs / (Average Price – Variable Costs) = Break-Even Point –
Many entrepreneurs and businessmen apply this method as a means of a tool because it helps them to understand the minimum requirement of their business performance for attaining success. It also helps in determining the production goals.
Break-Even Analysis helps you in;
Determining the profitability
Obtaining information about fixed rates, variable costs, total costs labour costs, etc.
Analysing the data properly
Considering the Funding Options 
The available options of funding for your business can respectively come from;
Business Loans – You can opt for a commercial loan or even a small business loan from Small Business Administration.
Business Grants – There are various kinds of business grants which can be secured and do not require to be paid back like minority-owned business grants, grants for women-owned businesses, government grants, etc.
Investor Funding – many investors can also fund your business
Crowdfunding – Crowdfunding is a widely utilized funding option as it doesn't engage much risk, however, launching an equity crowdfunding campaign can help you in obtaining many small amounts of money from several crowd-funders.
5. Choose Your Business Structure Wisely
The correct choice of your small business structure is going to influence all your daily operations, taxes, filing, personal liability, and asset management, .Henceforth, choose it wisely so that you can obtain the right balance of your legal protections and advantages.
You can choose from the below-mentioned options;
Sole Proprietorship
Partnership
Limited Liability Company (LLC)
Corporation – C Corp
Corporation – S Corp
Corporation – B Corp
Close Corporation
Non-profit Corporation
Cooperatives.
Other Steps Associated with Starting a Small Business –
Although the above mentioned are the primary steps associated with starting a small business, however, there are also few other steps, which are;
Choosing a Proper Business Location
Choosing a Business Name
Registering Your Business
Obtaining Federal and State Tax IDs
Applying for Required Licenses and Permits
Purchasing an Insurance Policy
Opening a Business Bank Account
Choosing the Proper Vendors
Growing and Developing an Effective Team
Advertising and Branding Your Business
Promoting and Growing Your Business
Conclusion
Efficiently and carefully following these steps will lead you towards starting your dream small-scale business.
---
About the Author
Akash Tripathi is a Content Marketing Manager at Top Mobile Tech. It is a blog where I cover all the tips & tricks related to Mobile and more related to tech. Stay connected to the rest of the world with Top Mobile Tech. We bring latest and critical news to your mobile and computer devices.
Related content from StrategyDriven
https://www.strategydriven.com/wp-content/uploads/office-1209640_1280-2-1.jpg
854
1280
Sharon Kastoriano
https://www.strategydriven.com/wp-content/uploads/SDELogo5-300x70-300x70.png
Sharon Kastoriano
2021-01-27 18:00:25
2021-01-27 13:11:30
How Do I Start A Small Business?