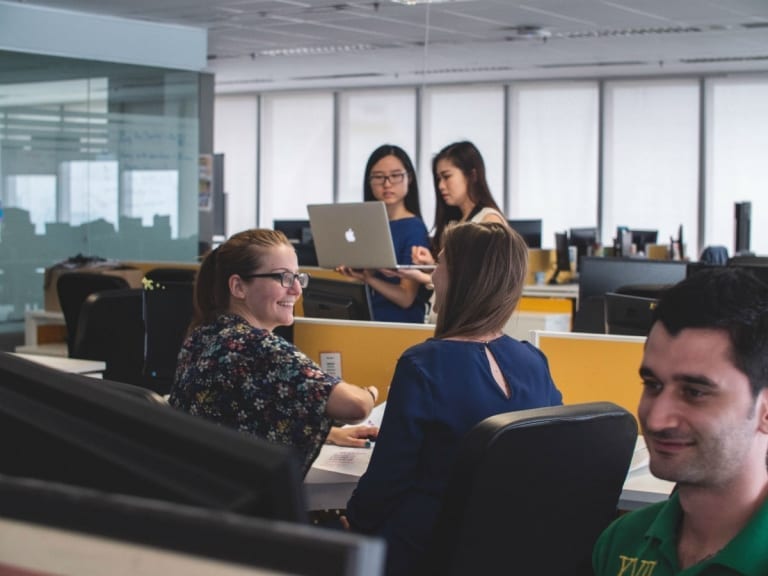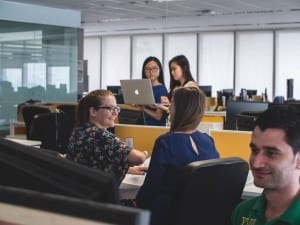 The happiness of your staff is important, and making sure that they feel settled, happy and valued from day one is a must for your business.
The onboarding process for new starters is something that can affect your turnover and many other elements – get it right, and employees will say great things about your business. Get it wrong, however, and you'll not only affect that particular employee's experience, but it could also lead to negative word of mouth what will deter future candidates from applying to your company.
Is your onboarding process up to scratch? Perhaps it's time to reconsider ready for your next new starter.
Why the onboarding process matters
While most people have suffered from a poor onboarding process at some point in their career, it isn't something that has to happen. A study on the state of the American workplace revealed that 70% of workers did not feel engaged at work, a statistic that should cause concern for most business. When employees feel disengaged, they're likely to feel undervalued and unsatisfied with their roles, and more likely to accept a position elsewhere. Feeling engaged from the outset is important for new starters, and will help to make sure that they start their new role feeling confident that they know their place and are receiving effective management.
Onboarding begins before the first day
While an employee doesn't technically work for you until their first day, there are some things you can do to help make the process easier in advance of their start date. An invitation to a welcome lunch is a great way to ease a new starter in and allows them to get to know some key people before they start work. You can also provide them with some literature that will help them get to understand the company a bit better and help them feel more prepared for their first day. It's quite rare for companies to carry out any early onboarding, so your business can get ahead of the curve by making a part of your process going forward.
Making that first day a success
Effective onboarding will make sure your new employee is left wowed rather than worried. You can make a new starter's first day a success by making sure they've got a prepared itinerary that includes a tour, meet and greets, and a nice social event like a team breakfast or lunch, you'll already be getting their day off to a great start. Speak to your current employees about things that would've made their first say better and try to implement their comments as much as you can.
Help them settle in
There's nothing worse than being sat in a new office with nothing to do. New employees left to their own devices can feel nervous and disheartened – they're there to work after all! Giving your new starter some tasks to get on with can help them start to settle and get to grips with their new role. Put together an onboarding checklist that includes some small, manageable tasks to help keep your new recruit busy while also getting a feel of the office. This can help them prepare for their role and ensures they get the opportunity to ask questions along the way.
Touch base regularly
The first few days and weeks of a new job can be a lot to take in for a new starter. While they might be showing a smile on the outside, things might not be so rosy on the inside. It's important that you meet with your new employee regularly to find out how they're getting on and how things can be improved. Many businesses are using onboarding surveys as a way to get authentic feedback about the onboarding process and can help improve things going forward. New employees will form their impressions of an employer quickly, so you'll want to do everything you can to make that first impression a great one.
If you're looking to recruit the highest quality staff for your business, you need to nail your onboarding process. By engaging employees from the moment they set foot in your door, you stand a better chance of establishing company loyalty and making your staff feel welcomed and valued. New starters can breathe fresh life into your business, but that will soon disappear if you don't give them the welcome they deserve. Work on your onboarding process and help boost the reputation of your business as a top employer.
Related content from StrategyDriven
https://www.strategydriven.com/wp-content/uploads/mimi-thian-737030-unsplash.jpg
900
1200
StrategyDriven
https://www.strategydriven.com/wp-content/uploads/SDELogo5-300x70-300x70.png
StrategyDriven
2021-06-07 11:15:23
2021-06-09 17:09:59
Is Your Onboarding Process Up To Scratch?