Breaking Into A Stressful Job Field
There are a lot of job sectors out there that are notorious for being high pressure, highly stressful fields. However, when there's a lot of competition to run up against, it usually means the sector is in demand, has plenty to go round, and could be a great fit for your career dreams.
But surviving in such an environment can be hit or miss; even if you're ready for the wacky and difficult things the job could throw at you, you can still come home everyday nearing burnout. And that's something we want to reassure you about. There are many ways to keep your cool and move on up in a stressful career field, and we've listed the best below for your convenience.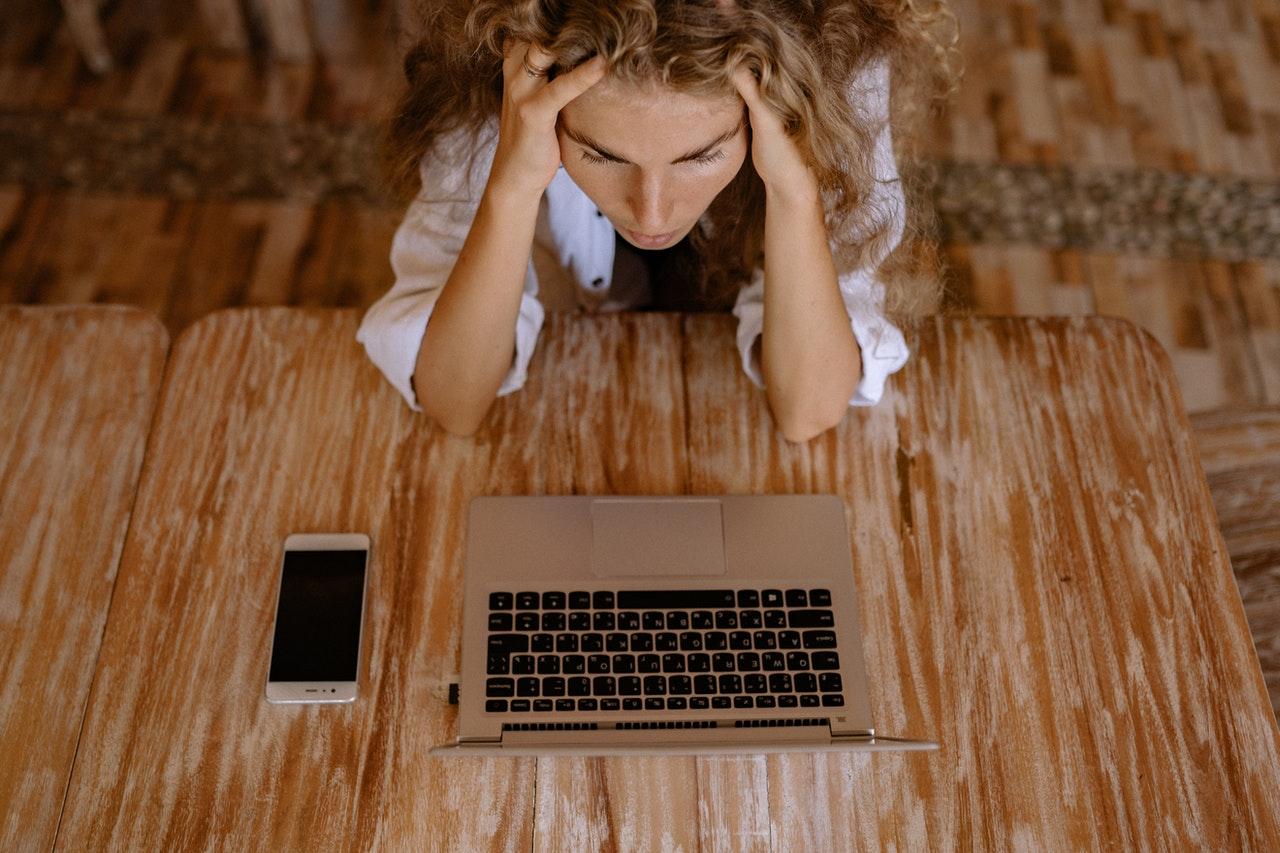 Remote work can also be hard to keep up with!
Ask Questions
The best thing to do, before you even get started in your new position, is to communicate as effectively as possible. Mostly, that means asking questions about what needs to happen, and what you need to do to meet standards.
If you're worried, it's not unprofessional to inquire after such subjects. Instead, it shows a drive for the job, and that you care about getting things done well and to a high standard. If anything it'll set you apart from the rest, especially if you're on a temporary trial!
It'll also give you something to reference whenever you're unsure about what needs to happen next, and whether or not you're doing the right thing. If you're ever stressed about setting the wrong impression, or not having the foresight to spot something from a mile off, this is a good way to remind yourself that you're perfectly qualified and experienced for what you do.
Follow an Example
One of the best things to do right now is find a mentor, or failing that, know of someone in your sector that's found success before. You can use their example to very good effect here, and follow in their footsteps on your way to beating the stress of the job. If they made it, so can you!
And seeing as there's a lot of high pressure jobs out there, you won't be short of role models here. You can look into the current NFL Hot Seat Coaches, for one, or you could reach out to your own network and see if there are any managers you're in touch with.
Indeed, if you're able to reach out to them personally, ask them about how they came to their position. You can learn a lot from a simple, casual conversation like this, and you can follow up with a simple question like, 'What do you do to unwind?' It's a non-invasive question that naturally flows in a conversation about your shared sector, and it'll be easier to ask than, 'What am I supposed to do to stop feeling so stressed at work?!'
Make Use of Boundaries and Expectations
Finally, if you're stressed about something like being in charge for the first time, or you've never wielded professional power in this manner before, it's time to set some boundaries. Now, these work both for you and for other people, and ensures you both settle into your role properly, and never abuse your new position.
Meet the members of your team one on one. Make sure you get to know them, and lay out what you expect of them, and what they can expect of you. Make sure to leave the field open for questions, and always remind your staff that they're able to speak openly and freely. It won't affect their standing, and it'll simply make you a better, less stressed boss.
After all, if you're able to take a step back and say, 'I'm not available right now', you can allow your team to do the same. This improves the work/life balance for everyone involved, and proves your mettle as a responsible manager who knows what needs to be done. You'll be popular with the people you work with, and they'll have no problem forming a bond of professional trust with you. In the modern workplace, that's invaluable!
Many job fields can be stressful, depending on the work you're doing and the kind of person you are, and that needs talking about. Make sure you're able to take on your responsibilities in a manner that's both productive and non-demanding – stress shouldn't pile up, and it should always be something that drives, instead of holding back.
Related content from StrategyDriven
https://www.strategydriven.com/wp-content/uploads/word-image-88.jpeg
853
1280
StrategyDriven
https://www.strategydriven.com/wp-content/uploads/SDELogo5-300x70-300x70.png
StrategyDriven
2021-08-05 07:00:26
2021-08-05 09:42:02
Breaking Into A Stressful Job Field