Guide to Throwing the Best Fall Party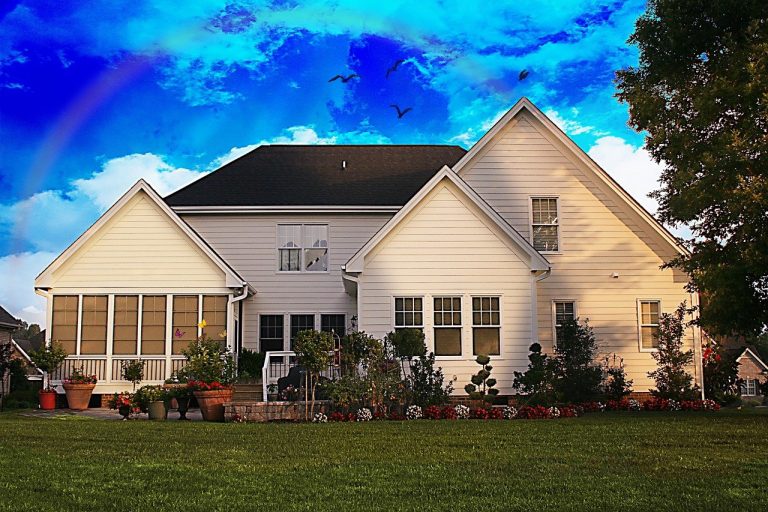 Backyard parties are on the way out with the summer months. This is your last chance to throw the best backyard party to celebrate fall and make those fun memories before the cold comes in and sends everyone inside for months. In many ways, the cooling air will make it easier to plan the party.
All you really need is to make it feel cozy and warm and it will be a big hit. But, keep in mind that it is still warm enough for bugs so consult a professional about a mosquito and tick control and preventionplan before the party date.
Once these details are out of the way you can concentrate on the fun stuff. Food and invitations and decorating. Everyone who enjoys entertaining knows that it is so important to have the right food in the correct amounts at a party. It is better to have too much and send covered plates home with guests than to have to call for pizza halfway through the festivities.
That will make your party memorable for all the wrong reasons. Sit down and start making a list of what you will need to make your party special so you can be sure to have a roaring good time.
Digital Invitations
You no longer need to go to the trouble of printing out matching invitations and finding envelopes and addresses etc. Those days of getting irritated with invitations are over. Now, you can design the best and most attractive invitation you could want online and send it out via social media.
You can even make one invitation and a Facebook group where you invite all your guests. They will see the invitation and can easily plan out who brings what and any ride-sharing arrangements in one convenient and easily accessible platform.
This is also a great avenue for conveniently informing everyone about the weather in your area. You can update the group easily about how to dress for the weather, the seating arrangements, and how you plan to occupy their children. They might be able to suggest better activities or volunteer babysitting duties on a schedule so everyone gets to have some fun and enjoy the food.
Get Enough Chairs
It might seem like an easy task to fulfill for the party but seating can be a hassle if you're not careful. People use seating options to put down their stuff as well as settle their children and their supplies. If you have just enough seating for the exact number of people attending your party, you will have some grumpy people with nowhere to sit.
Look for multiple seating arrangements to accommodate tastes. Deck chairs are always popular but have some table seating as well for older folks who cannot hold a plate with one hand while eating with the other. These tables will also make it easier for any parents to feeds their children with less fuss and mess.
Make it Feel Cozy
Plenty of warm lighting is necessary for evoking that cozy and comfortable feel of fall. A great way to add some real warmth and amplify the coziness is to build a fire. This will be immensely popular with everyone from kids to adults. The appeal will skyrocket if you have plenty of supplies for making s'mores.
Make sure to have plenty of lighting even if you light a fire. A fire tends to draw so much attention that you may think it provides enough light to the backyard. But it will be surrounded by people and the glow will be dimmed. Lights outside the glow of the fire are necessary to make sure people see where they are stepping. Some people may also not be comfortable too close to the fire. They will appreciate a well-lit cozy area to enjoy the fire from afar.
Many Lighting Options
There are many types of lights that you can rent or even purchase for this and other uses. Fairy lights look great in a backyard and add a magical feel that children will love and appreciate. It is also a way to add some lighting to the trees and bushes without too much harshness.
People will be able to easily identify the trees and bushes and see if there are seating options, so they can sit there or avoid going towards those areas because there is clearly no well-lit seating. This is the best way you can ensure that no one trips and falls trying to wander around your garden.
Depending on the type of gathering you are planning, you may need some tents or large parasols as well. In some areas, it can rain towards the evening. If you do not want to be driven inside by a light shower, then some waterproof awnings are a necessity.You may need to find out if your patio has the room and load-bearing capacity for the numberof guests you want to have. This is one of those details that do not easily occur to someone till they hear the deck creaking from the number of people on it.
A party is fun because the party planner makes sure that everyone can concentrate on having fun. If all these details are too much for you, there is no harm in hiring an event planner to put it all together for you. That way, you can enjoy yourself at your party as well, without worrying about everyone else's good time.
Related content from StrategyDriven
https://www.strategydriven.com/wp-content/uploads/family-home-700225_1280.jpg
853
1280
StrategyDriven
https://www.strategydriven.com/wp-content/uploads/SDELogo5-300x70-300x70.png
StrategyDriven
2021-09-18 18:00:26
2021-09-18 14:16:52
Guide to Throwing the Best Fall Party