Who Is Eligible to Get a Mortgage With Zero Down?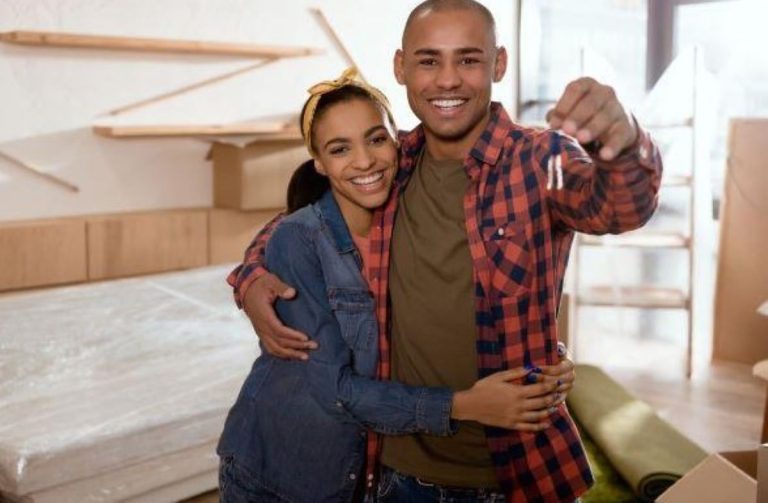 Buying a home should be accessible to all, regardless of how much you can afford to put down on a mortgage. Fortunately, homebuyers don't need 20 percent down anymore to qualify. Take advantage of one of the many programs designed to help get you into a home for less money down.
You can apply for a mortgage with zero down and move into your own home now. You don't have to wait until you scrape together a sizable down payment to achieve this dream. But who is eligible for a mortgage with zero down? Let's explore the options available to potential homebuyers seeking more affordable alternatives. Read on to learn if you qualify and start the process now.
What Is a Zero-Down Home Mortgage?
Lenders typically require down payments to offset the chances of defaulting on a loan. The idea is, the more up-front investment you have in the property, the less likely you are to default. This large down payment prevents many potential buyers from owning a home. Removing the obstacle of needing to put 20 percent down opens the door to more future buyers. Lenders who offer these programs understand that a mortgage with zero down makes homeownership accessible. Qualifying borrowers are now able to purchase a home without a down payment.
Often, borrowers who could not afford to put 20 percent down had to wait to purchase a home. Fortunately, with a zero-down payment loan, you can still qualify for a loan. Look for lenders that offer zero-down mortgages or government-backed loans.
Are There Options for No Down Payments?
One option is to take advantage of a government-backed loan and buy your house without a down payment. These loans are designed to make it easier to qualify for a mortgage, especially if you are struggling to save enough for a down payment. They are insured by an agency of the federal government, reducing the risks for a lender. The agency insures the loan amount. If a borrower cannot repay the loan, the lender is protected. Less risk frees up the lender to offer lower rates and low- to no-down payment options.
If you are a first-time homebuyer, you may be eligible for more options. What qualifies you as a first-time buyer? This varies from lender to lender, but if you haven't bought property anywhere in the world, chances are you will qualify. Keep in mind these restrictions: if you have inherited property, your partner has bought property, or you own foreign property.
Apply directly to a private lender that offers these government-backed loans. They will help you better understand if you are eligible. Two of the more common loans offered by lenders are USDA and FHA loans. Let's look at both to see if you are eligible for either.

USDA Loans
USDA loans are backed by the US Department of Agriculture (USDA). These loans are in place to encourage development in rural and suburban areas. There are several types of USDA loans available, but to qualify, you must meet both financial and regional requirements.
These loans are great for borrowers with low-to-moderate incomes who are looking to purchase in a rural area. The exact income requirements vary from loan to loan, so it's important to check with your lender when applying. However, a typical gauge is as follows: a credit score of at least 640, household income not exceeding 115 percent of the county's median income, and debt-to-income ratio no higher than 45 percent.
USDA loans are also subject to location. Meant to increase development in rural areas, the home must be located within a certain zone to be eligible. Check with the USDA Rural Development to see if the house you are considering is eligible. To qualify, you must also live in your home as a single-family primary residence.
If you qualify, a USDA loan offers reduced rates that may allow you to apply closing costs to the total loan amount. Additionally, no down payment is required, and both the mortgage insurance premium and the annual premium are lower than FHA loans. However, you cannot remove the mortgage insurance like you can with an FHA loan.
FHA Loans
FHA loans are insured by the Federal Housing Administration and have fewer restrictions to qualify. You may want to consider an FHA loan if you are a first-time homebuyer, though it's not a requirement. These loans are considered low-down payment loans. Obtain an FHA loan with as little as 3.5 percent down.
What are the requirements for an FHA loan? You must plan on living in the house as your primary residence and be ready to move within 60 days of closing. You will also have to pay mortgage insurance for the life of the loan unless you put 10 percent or more down. Consider an FHA loan with plans to refinance to a conventional loan once you've built 20 percent equity.
A considerable advantage to this loan is allowances for anyone with financial issues in their credit history. If you have a bankruptcy or a lower credit score, you may still be able to qualify.
What If I Am Not Eligible for a Government-Backed Loan?
You can choose a lender that makes zero-down home loans available to all borrowers. These programs are designed especially for first-time buyers, anyone struggling to make a down payment, or current homeowners looking to purchase their next home without having to tap into their retirement or sell their homes first.
Not all lenders offer these programs, so shop around. Ask lenders what the options are for a mortgage with zero down.
Solarity Credit Union, based in Washington State, offers Home Now, a mortgage with zero-down, featuring waived lender fees and reduced private mortgage insurance (PMI). Or take advantage of a USDA home loan. Solarity Home Loan Guides will review your income and credit, and recommend the best loan for your circumstances.
Related content from StrategyDriven
https://www.strategydriven.com/wp-content/uploads/Screenshot-2022-11-22-164745.jpg
786
1200
StrategyDriven
https://www.strategydriven.com/wp-content/uploads/SDELogo5-300x70-300x70.png
StrategyDriven
2022-11-22 09:00:11
2022-11-22 10:37:27
Who Is Eligible to Get a Mortgage With Zero Down?