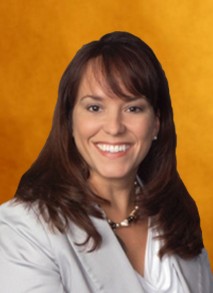 Senior Advisor

Phone: (404) 229-6661
Email: [email protected]


Claire Pringle is a StrategyDriven Advisory Services Senior Advisor with over twenty years of Energy Industry and consulting experience. Her experience spans the derivatives value chain across a broad range of tradable products specializing in commodity transactions, risk management, derivative valuation, and hedge accounting compliance (IAS39 and ASC 815).
Claire advises commercial and private organization leaders who transact in global commodity and futures markets. She brings a wealth of experience from the physical and financial markets as well as in-depth knowledge of hedge accounting regulation and derivative valuation.
As a trusted advisor, Claire has advised the executive and senior managers at numerous Energy Industry companies. Some of her engagements include:
Global Energy Company Derivatives and Hedges Valuation – assisted this wind power producer in valuing their derivatives and hedges, with an emphasis on applicability under FAS 133. Services provided included portfolio testing and forecast evaluation, as well as working with their auditors to receive approval on various items.
National Utility Risk Management Program Development – led a joint client/consulting team to develop and refine existing, risk measures, establish a new risk control framework and related policies and procedures as one project in large program for a utility undergoing a multi-year transformation in a changing regulatory environment.
Energy Retailer FAS 133 Services – provided a New York energy retailer with full suite of FAS 133 related services: hedge documentation creation, deal valuation, effectiveness testing, and on-site private training.
Energy Services Firm FAS 133 Subject Matter Expert (SME) – served as FAS 133 SME for this energy services firm; project focused on multi-year heat rate options with multiple counterparties; assisted with valuation of said options and applicability under FAS 133 and FAS 157.
Fortune 200 Diversified Utility FAS 133 Training – provided a custom in-house multi-day training around FAS 133 and its application to energy transactions for a diversified Fortune 200 utility.
National Energy Retailer Data Quality Review – worked as an SME to support the data quality review of one of the largest domestic electricity, natural gas, and home services providers; addressing issues in order to provide a more accurate LV for Q3 & Q4 2014 and reduce likelihood for prior period adjustments for the July / August timeframe.
Expert Testimony – provided expert written testimony regarding the fair value and hedging practices around retail natural gas in the state of North Carolina.
Claire earned a Bachelor of Arts degree in Spanish and Anthropology from Tulane University.
Claire can be contacted by phone at (404) 229-6661 or email at [email protected].