Resource Projection Best Practice 3 – Controlling Assumption Changes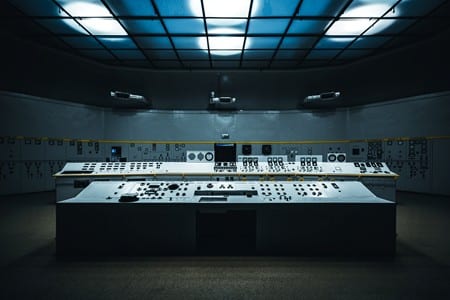 Standardized activity resource assumptions enable decision-makers to anticipate the quantity and type of resources needed to perform approved work; facilitating selection between competing alternatives, long-term resource planning, day-to-day scheduling, and performance measurement. Over time however, personnel, process, and business environment changes will necessitate reevaluation and alteration of the organization's standardized activity assumptions. To accommodate these changes and maintain the benefits of using standardized assumptions requires establishment and use of a change control process.[wcm_restrict plans="40922, 25542, 25653″]
Standardized activity resource assumption change control processes vary in complexity depending on the risk associated with the activities involved. Regardless of their complexity, all change control processes tend to share the following characteristics:
single approval authority
documentation of the new assumption and its change justification including application of appropriate records filing and retention
application of the new assumption to all vertically and horizontally impacted activities
reassessment of the organization's activity portfolio and action plans based on the updated activity resource needs
communication of the new assumption and its change justification to impacted stakeholders
Revisions to standard activity resource assumptions should not be taken lightly because of the profound impact these changes can have on the organization. Initially, assumption changes may alter the organization's perception of its ability and/or the desirability to execute previously developed plans and decisions. These changes will similarly impact the organization's future decision-making.
Assumption changes have a less observable potential to adversely affect individual and organizational accountability especially if employees perceive the assumption changes as a reduction in performance expectations. To avoid this perception, the following principles should be considered when making standardized activity resource assumption changes:
changes are made in response to physically observable and measurable changes to process activities
changes reflect data gathered during the performance of several like activities, analyzed in aggregate, to ensure estimate updates reflect efficient work performance and not a single, inefficient effort
changes increase performance standards and are communicated as such
changes are infrequent
Standardized activity assumptions help decision-makers be both effective and efficient. A well conceived change management process will ensure the assumptions remain credible and protect the organization's high performance standards.[/wcm_restrict][wcm_nonmember plans="40922, 25542, 25653″]
---
Hi there! Gain access to this article with a StrategyDriven Insights Library – Total Access subscription or buy access to the article itself.
Subscribe to the StrategyDriven Insights Library

Sign-up now for your StrategyDriven Insights Library – Total Access subscription for as low as $15 / month (paid annually).

Not sure? Click here to learn more.

Buy the Article

Don't need a subscription? Buy access to Resource Projection Best Practice 3 – Controlling Assumption Changes for just $2!
[/wcm_nonmember]
---
About the Author

Nathan Ives is a StrategyDriven Principal and Host of the StrategyDriven Podcast. For over twenty years, he has served as trusted advisor to executives and managers at dozens of Fortune 500 and smaller companies in the areas of management effectiveness, organizational development, and process improvement. To read Nathan's complete biography, click here.
Related content from StrategyDriven
https://www.strategydriven.com/wp-content/uploads/Control-1.jpg
300
450
Nathan Ives
https://www.strategydriven.com/wp-content/uploads/SDELogo5-300x70-300x70.png
Nathan Ives
2007-11-01 16:54:07
2018-10-07 20:25:24
Resource Projection Best Practice 3 – Controlling Assumption Changes