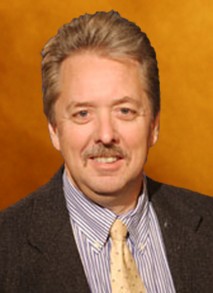 Senior Advisor

Phone: (760) 672-2081
Email: [email protected]


Rob Sandstrom is a StrategyDriven Advisory Services Senior Advisor with over 38 years of Energy industry and consulting experience. Rob has significant leadership and hands-on experience in Training, Corrective Action, Benchmarking, Self-Assessment, Operating Experience, Safety Culture improvement, and Regulatory Recovery Projects. As a senior utility leader and Institute of Nuclear Power Operations (INPO) evaluator, he has been responsible for establishing and assessing a station's work environment to ensure employees feel free to bring up concerns without retaliation and have confidence that identified concerns will be addressed. Rob has been a team leader or team member for multiple regulatory recovery efforts including closure of multiple U.S. Nuclear Regulatory Commission (NRC) Corrective Action Letters (CALs); an NRC Confirmatory Order (CO), NRC Significant Cross Cutting Issues (SCCIs) in both Performance Improvement and Resolution (PI&R) and Human Performance (HU), and a Safety Conscious Work Environment (SCWE). He has lead multiple Mock NRC Inspection Assessments using NRC Supplemental Inspection Manual Chapters 95001 and 95002; programmatic corrective action, human performance, safety culture and training assessments; mock training accreditation boards; root cause evaluations, and regulatory recovery team efforts.
Prior to becoming a management consultant, Rob held several nuclear power plant and industry leadership positions; leading training programs, performance improvement efforts, and nuclear safety culture assessments including:
Nuclear Training Director – responsible for the overall management of all training associated with the three San Onofre Nuclear Generating Units. Programs included supervisory and leadership training associated with creating and maintaining a safety conscious work environment as well as technical training associated with qualifying personnel to perform work in a safe and conscientious manner. Oversaw the successful accreditation renewal of all training programs through six National Academy for Nuclear Training Accreditation Boards.
Operations Training Manager – responsible for the overall management of licensed and non-licensed operator training at the three San Onofre Nuclear Generating Station units. Implemented teamwork training and culture shift for the site. Achieved multiple accreditation renewals for the Licensed and Non-licensed Operator Training Programs.
Domestic and International Nuclear Plant Operational Assessments Leader – led teams of highly experienced nuclear utility personnel in the evaluation of over a dozen domestic and international nuclear plant performance in the areas of corrective action, self-assessment, benchmarking, operating experience, training programs, and safety culture. Partnered with executives and senior plant managers to devise and implement performance improvement plans.
Manager, Special Projects – led multiple special project efforts to improve organizational performance focused on improving accountability, safety culture, training, and the corrective action program. Served as a primary interface between Southern California Edison and the U.S. NRC on routine and special inspections. Implemented a restructuring of the Corrective Action Program.
U.S. NRC Licensed Senior Reactor Operator – control room supervisor, shift technical advisor, and work control center supervisor directing the online and outage operation and maintenance of a commercial nuclear generating station (one of 5 crews); assessing risk and directing station resources to ensure safe plant operations and work execution while maintaining compliance with regulatory guidelines and standards during normal and emergency conditions.
Design Engineering Review Team Leader – led the comprehensive review of a commercial nuclear station's standby shutdown facility licensing basis, design basis, and operational implementation in response to an U.S. NRC Corrective Action Letter.
Licensed Senior Reactor Operator (SRO) / Operations Training Instructor – responsible for the design and delivery of licensed and non-licensed operator training at a commercial nuclear power station using the Systematic Approach to Training (SAT) process. Ongoing training effectiveness contributed to the safe, reliable operation of this nuclear power station's three units.
Engineering Watch Supervisor – responsible for day-to-day nuclear propulsion plant operations and maintenance activities; ensuing high degrees of safety, reliability, and quality.
Rob earned a Master of Administration degree from California State University San Marcos and a Bachelor of Arts degree in Human Resources Management from National University.
In addition to degree conferring programs, Rob has received several leading certifications from respected national organizations including:
U.S. Nuclear Regulatory Commission, Senior Reactor Operators License
U.S. Navy, Engineering Watch Supervisor Qualification
Institute of Nuclear Power Operations, Senior Performance Improvement Evaluator Qualification
National Academy for Nuclear Training, Training Instructor Certification
Rob can be contacted by phone at (760) 672-2081 or email at [email protected].