Practices for Professionals – Effective Use of Discretionary Effort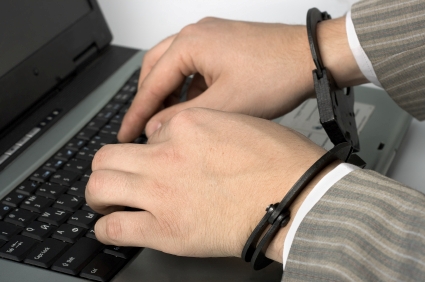 In this fast-paced marketplace and certainly during these challenging economic conditions, StrategyDriven Professionals typically find themselves working more than forty hours a work. More common among these professionals is a forty-five hour work week with others working fifty hours a week. When these hours are mandated by one's role, for instance as a rotating shiftwork supervisor, the hours themselves are not necessary discretionary and are usually compensated. However, when the hours are not mandated by the job itself and are simply a management expectation, whether overtly communicated or a result of an excessive workload, they are by definition discretionary.
While one might feel discretionary effort is rewarded in terms of more rapid advancement or larger pay raises, unless there is an immediate and directly correlated compensation, such as comp-time, the discretionary effort is not truly compensated. Instead, rewards for this this extra effort depends on the good will of those executives, managers, and supervisors for whom one works. This, in turn, begs the question of how to effectively contributing discretionary effort so it not only yields a benefit for the organization but also for you, the professional, providing it.
In order for discretionary effort to mutually benefit the organization and you, the professional, consider the following principles:
Discretionary effort contributing most to promotions and pay raises is that which is contributed nearest in time to the promotion and/or pay raise decision; this timeframe often being no more than several weeks and, at most, two months
Discretionary effort should benefit both the organization and you, the professional. When considering personal benefits, the discretionary effort should contributed to one or more of the following:

Direct achievement of a personal performance goal
Enhancement of a knowledge or skill or provision of an experience enabling you to both perform your current position more effectively and make you more marketable to outside organizations even if you have no intention of leaving your current company
Provides an opportunity to demonstrate next level ability
Provides an opportunity to build your eminence/brand within and external to the company, such as authoring and publishing points of view articles and making public forum presentations at conferences, seminars, and universities
Enhances both your company's and your personal stature with clients
The goal of having a company and personal benefit associated with discretionary effort is that your time and effort should necessarily benefit you. Companies are not entitled to free labor. Uncompensated discretionary effort simply drains you of energy because it keeps you from achieving you own personal goals both within the business world and in your personal life. Company leaders will always seek the maximum amount of uncompensated discretionary effort from their employees for no other reason than it better enables the organization to achieve one of its primary missions – to maximize stakeholder value by maximizing productivity and minimizing cost. All discretionary effort increases productivity and its lack of compensation minimizes costs. If there is not a direct or indirect benefit to the professional providing this work, they assume the loss while company's leaders and shareholders gain.
Final Thoughts…
From a management perspective, does this mean that motivating employees to provide uncompensated discretionary effort is wrong? Our answer is absolutely not. Not all work needs to be monetarily compensated. The good manager will seek to motivate employees to constructively provide discretionary effort. By constructive, we mean contributing discretionary effort in a way that benefits both the company and the individual. Individuals often benefit through the knowledge, skills, and experiences gained through the performance of an activity. These knowledge, skills, and experiences should be recognized and broadly communicated by the manager to enhance the individual's reputation and rewards opportunities within the organization but they should also serve to maximize the contributor's employability should it be necessary for him or her to realize the rewards for their good work through employment with another company.
Related content from StrategyDriven
https://www.strategydriven.com/wp-content/uploads/SDELogo5-300x70-300x70.png
0
0
StrategyDriven
https://www.strategydriven.com/wp-content/uploads/SDELogo5-300x70-300x70.png
StrategyDriven
2011-12-13 06:32:26
2016-03-21 20:43:32
Practices for Professionals – Effective Use of Discretionary Effort