Strategic Planning Best Practice 12 – Planning for the Best and the Worst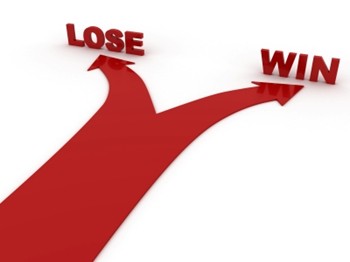 Strategic plans present the best estimate of what planners, executives, and board members believe will take place within the market environment under the most likely to occur circumstances. But what of the activity of strategic planning itself? Shouldn't an organization also be prepared to deal with best and worst case outcomes? Or should market forces be allowed to conspire unopposed to create an outcome other than that predicted?[wcm_restrict plans="40640, 25542, 25653″]
Planning for the best and the worst is a type of scenario planning; representing the types of marketplace extremes an organization may experience during implementation of its strategic plan. What makes this type of scenario planning unique is its assessment of the organization's entire process, program, and initiative portfolio under potentially occurring extremes in market environment conditions. The benefit of using this type of planning is that it makes visible both the aggregate and individual performance of the various portfolio components; enabling leaders to balance risks and rewards to maximize benefit realization and minimize downside exposure. To maximize this benefit, organizations should perform the following accompanying activities:
Corporate Portfolio Adjustment: alteration of the combination of processes, programs, and initiatives undertaken to seize opportunities while limiting downside risk, particularly to one or a few market variable changes, to within organizationally acceptable tolerances
Best Case Outcome Contingency Planning: development of actions the organization will take in the event significantly better than expected results are achieved
Worst Case Outcome Contingency Planning: identification of preemptive actions the organization will take to mitigate the consequences of adverse outcomes
Final Note…
While many plan for the worst, I cannot stress enough the importance of also planning for the best conceivable outcomes. All too often, leaders realize gains beyond their wildest expectations only to find themselves lost, unable to deal with those gains; subsequently falling prey to indecision and inactivity while aggressive competitors adapt, grow, and surpass them. Remember, plans are almost always better when conceived early in the calm of the boardroom rather than hurriedly when circumstances demand an immediate response.[/wcm_restrict][wcm_nonmember plans="40640, 25542, 25653″]
---
Hi there! Gain access to this article with a StrategyDriven Insights Library – Total Access subscription or buy access to the article itself.
Subscribe to the StrategyDriven Insights Library

Sign-up now for your StrategyDriven Insights Library – Total Access subscription for as low as $15 / month (paid annually).

Not sure? Click here to learn more.

Buy the Article

Don't need a subscription? Buy access to Strategic Planning Best Practice 12 – Planning for the Best and the Worst for just $2!
[/wcm_nonmember]
Related content from StrategyDriven
https://www.strategydriven.com/wp-content/uploads/WinLose.jpg
262
350
StrategyDriven
https://www.strategydriven.com/wp-content/uploads/SDELogo5-300x70-300x70.png
StrategyDriven
2008-12-09 00:38:54
2018-09-16 13:46:58
Strategic Planning Best Practice 12 – Planning for the Best and the Worst